Iman posts reflective note two years after husband David Bowie died
'My favourite love story is ours'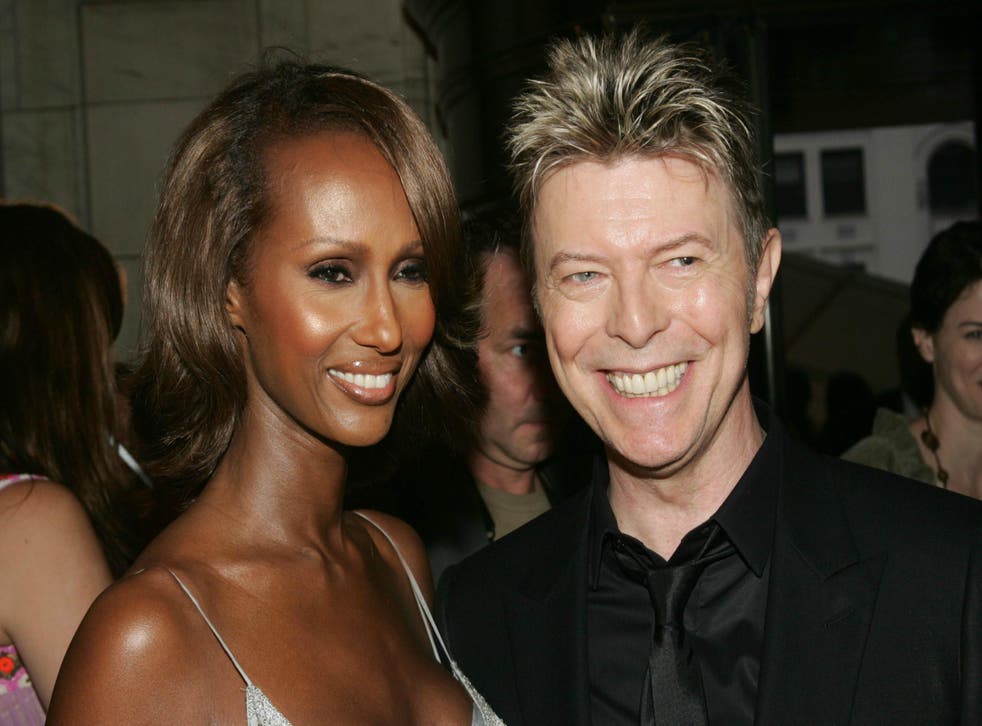 Iman marked the two-year anniversary of the death of her late husband David Bowie with a beautiful, reflective series of Instagram posts.
The legendary musician died at age 69, on 10 January, 2016, from liver cancer. Iman commemorated his memory on Wednesday with a series images: the first, a collection of Bowie's baby photos with the caption, "1947 - Forever".
The next post saw several images of the couple together, accompanied by the words, "My favourite love story is ours!".
A third captured two tattoos, one of a moon with "Daddy xx" written in the middle, presumably belonging to their 17-year-old daughter Alexandria Zahra Jones. The second tattoo belongs to Iman, a knife inked on her ankle.
Bowie's legacy continues to be passionately supported by fans, with two million albums by the singer being purchased in the UK since his death, as his back catalogue is rediscovered and new greatest hit releases, live recordings, and anniversary picture discs are snapped up in huge numbers.
Follow Independent Culture on Facebook for all the latest on Film, TV, Music, and more.
Join our new commenting forum
Join thought-provoking conversations, follow other Independent readers and see their replies