Prince apparently wrote the synth line on Janelle Monáe's new single
'His spirit will never leave me'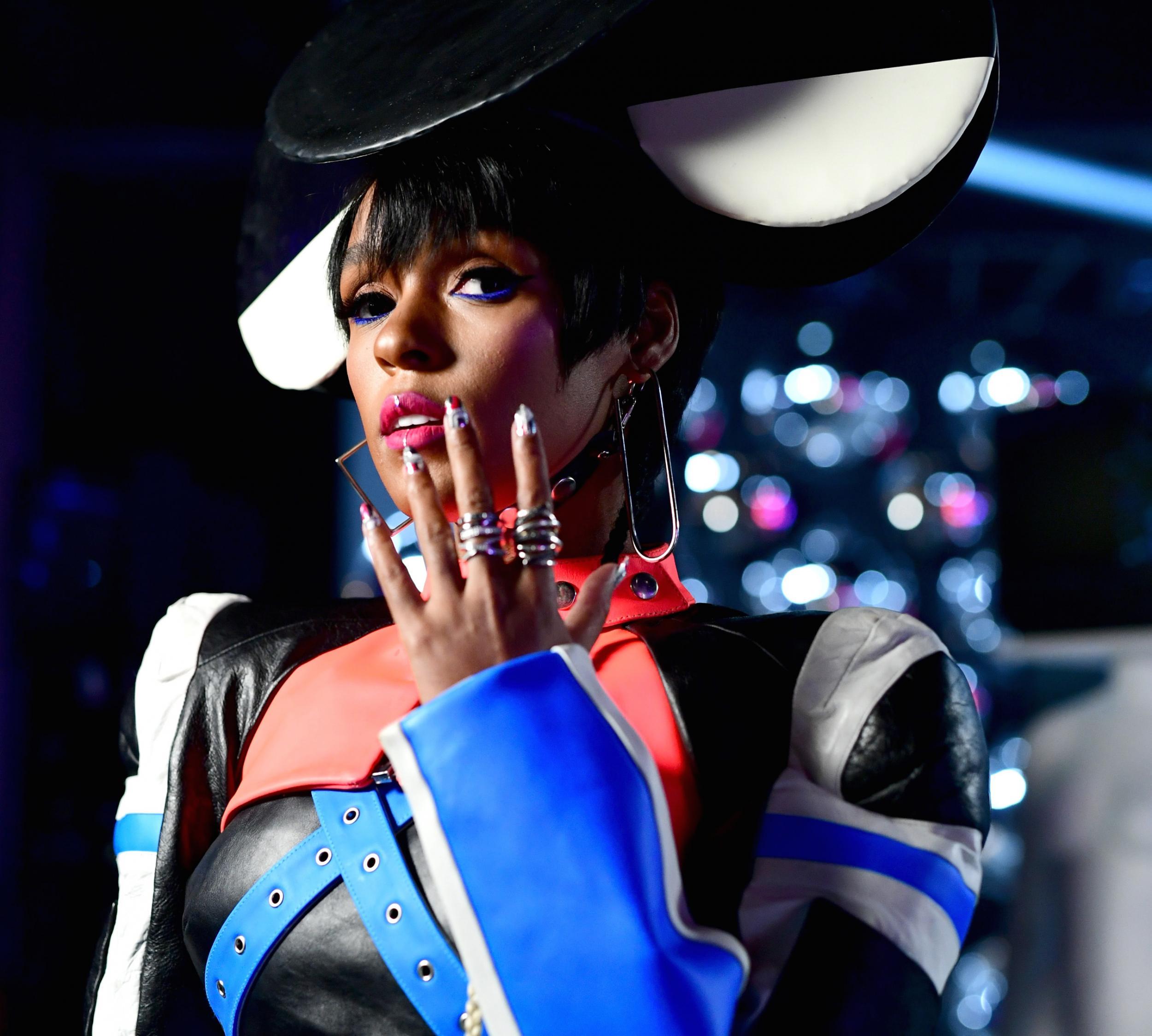 Fans of Janelle Monáe's music were quick to spot its apparent Prince influences thanks to the funky rhythm of that amazing synth line on her new single "Make Me Feel".
But it appears the Purple One himself may have actually been involved in the track. Monáe previously told BBC Radio 1's Annie Mac that she had been working with the iconic artist "before he passed on to another frequency, and helped me come up with sounds".
"And I really miss him, you know, it's hard for me to talk about him," she added. "But I do miss him, and his spirit will never leave me."
Prince's DJ Lenka Paris elaborated on his contribution in a since-deleted Facebook post, where she wrote that he provided that synth line on "Make Me Feel".
"Roughly 2 and a half years ago I played this little party for Prince, and at one point he goes: Stop the music, I wanna play something...'" she wrote.
"He opens his computer and plays a groove. Then this heavy synth hits and my 2 friends and I go simultaneously 'oh shit!', he heard us and laughed. It was futuristic and so good."
She continued: "Last night I heard Janelle Monae's new song. As soon as the synth came in I went 'oh shit! That's it!' He gave that to her... this song is brilliant. Prince's genius continues to amaze me. I miss him."
Join our commenting forum
Join thought-provoking conversations, follow other Independent readers and see their replies