Jason Bonham retracts 'untrue' story about being given cocaine as a teenager by Led Zeppelin guitarist Jimmy Page
'I unconditionally retract all derogatory and defamatory comments relating to Mr J Page'
Jack Shepherd
Friday 19 April 2019 10:28 Comments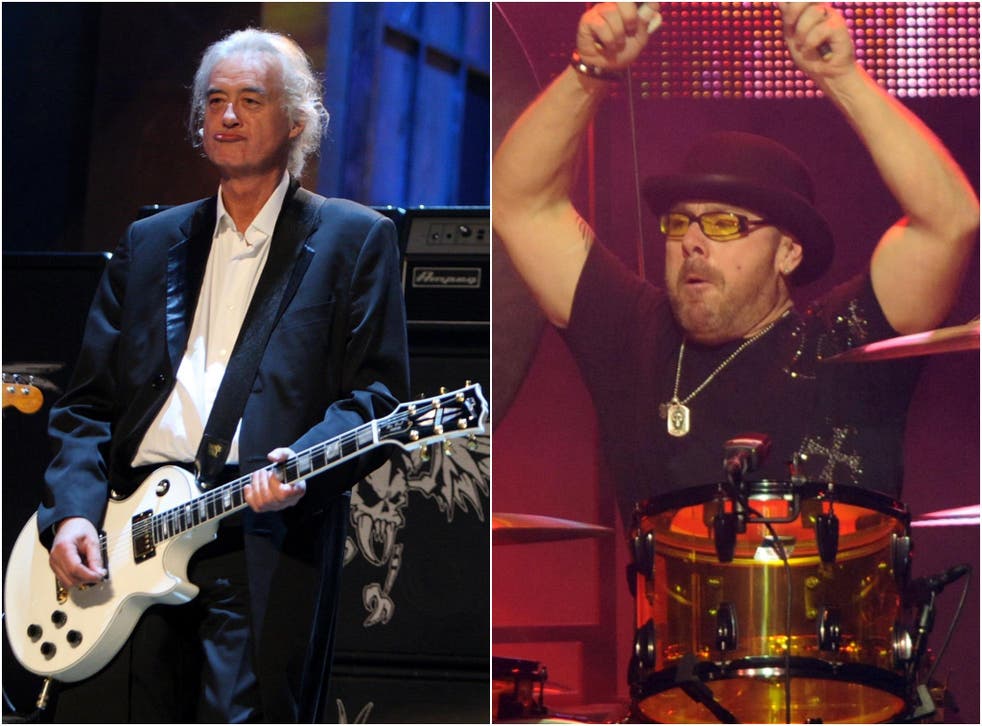 Jason Bonham, the son of Led Zeppelin drummer John Bonham, has retracted a recent story about being given cocaine by guitarist Jimmy Page.
Bonham told US radio host Howard Stern last week that Page had given him the drug when he was just 16 years old.
"Jimmy was the first one to ever give it to me," Bonham, who has also drummed for Led Zeppelin, told Stern.
"I was 16 at this point, and there was a woman on the floor with a collar on, meowing, and he had this grinder thing... and he turned it over and he went, 'Here you go,' and I went, 'Thanks.' He's like, 'You've done this before, right?' And I'm like, 'Yeah, of course I have.'"
Bonham claimed he took all the drugs without realised they were supposed to be shared between the whole band.
"I just did all of it, and he went, 'Just like your father – you know, that was supposed to be for all of us'," Bonham said at the time.
Bonham has since released a statement on his website apologising to Page for making up the story.
"I unconditionally retract all derogatory and defamatory comments relating to Mr J Page that I made in that interview," the statement reads.
"In particular it is wholly untrue that Mr J Page offered me any illegal substances either when I was a minor or at all. I apologise to Mr Page, unreservedly, for making these unfounded and untrue comments about him.
The 40 greatest song lyrics

Show all 40
"Out of my long held respect for Mr Page I will make no further comments on the Interview and I agree to make no further comments which Mr Page might view as disparaging, either now or in the future."
Register for free to continue reading
Registration is a free and easy way to support our truly independent journalism
By registering, you will also enjoy limited access to Premium articles, exclusive newsletters, commenting, and virtual events with our leading journalists
Already have an account? sign in
Join our new commenting forum
Join thought-provoking conversations, follow other Independent readers and see their replies