Jay-Z says 'Kill Jay-Z' song 'not to be taken literally'
He was quick to point out its about killing ego
Christopher Hooton
Friday 30 June 2017 17:16 Comments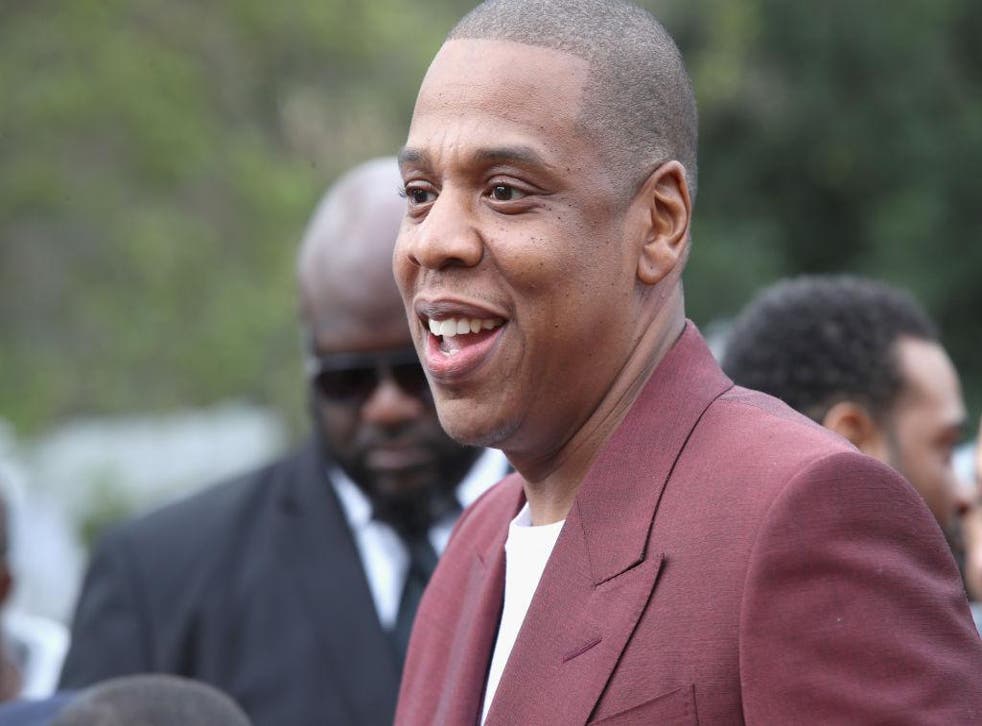 Jay-Z's new album 4:44 opens with the track 'Kill Jay-Z', but Jay-Z has made clear that it's not intended to be instructive.
He broke down the meaning behind each of the 10 tracks to Jam 107.5, which played the record in full the night it was (sort of) released on Tidal.
"The first song is called 'Kill JAY-Z' and obviously, it's not to be taken literal," Jay said (sic).
"It's really about the ego. It's about killing off the ego, so we can have this conversation in a place of vulnerability and honesty."
More specifically, the track sees him tackle his recent infidelities, which wife Beyoncé laid bare on her visual album Lemonade, along with good friend Kanye West's rant about him at the end of last year.
He also discussed the album's title track.
"'4:44' is a song that I wrote, and it's the crux of the album, just right in the middle of the album," he explained. "And I woke up, literally, at 4:44 in the morning, 4:44 AM, to write this song. So it became the title of the album and everything.
"It's the title track because it's such a powerful song, and I just believe one of the best songs I've ever written."
4:44 is currently only available on Tidal, and specifically those who subscribed to the service before 26 June (unless they are also Sprint customers), though an Apple Music and possibly Spotify release is expected next week.
Register for free to continue reading
Registration is a free and easy way to support our truly independent journalism
By registering, you will also enjoy limited access to Premium articles, exclusive newsletters, commenting, and virtual events with our leading journalists
Already have an account? sign in
Join our new commenting forum
Join thought-provoking conversations, follow other Independent readers and see their replies