Jennifer Lopez lauded for use of gender-neutral pronouns
'You are a true role model for others in the public eye,' one fan said
Chantal da Silva
Tuesday 25 July 2017 22:22 Comments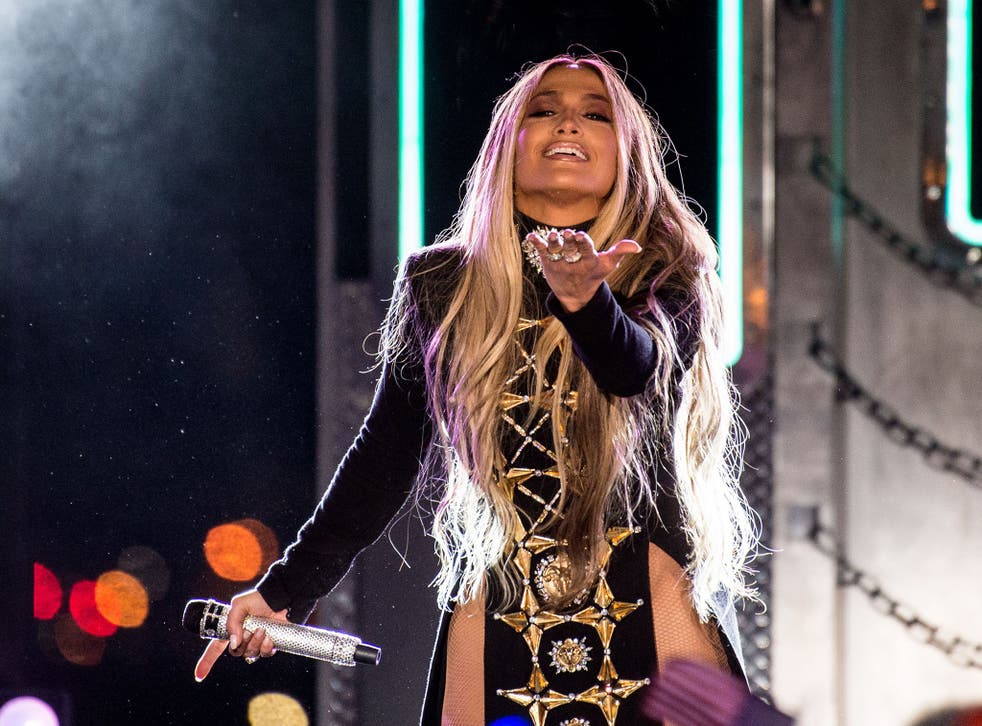 Jennifer Lopez has been praised by fans and members of the non-binary community after using gender-neutral pronouns to describe her sister's child Brendan in an Instagram post last week.
The "I'm Real" singer posted a picture of Brendan, writing: "This is Brendan my sister Leslie's second child!! They were the one person selected to represent their school at #globalyoungleadersconference in Washington DC!!!"
The American artist added: "I couldn't be more proud!!! Brendan is strong and smart and loving and a obviously a leader!! Titi Jenn loves you!! #superproudauntie #familia."
The post was met by a flood of messages of support from fans.
"Thank you so much for helping to normalise gender-neutral language without making it about you," one Instagram user wrote. "You are a true role model for others in the public eye."
"The fact that you are using their pronouns correctly means so much to someone like me, whose family, while well intentioned, doesn't always get it right. You are leading by example, and we see you!" one fan added.
Another suggested the term "nibling" to the singer, which is widely considered a gender-neutral term for a sibling's child.
"Woot and @jlo, if you don't mind me offering a gender neutral term for a sibling's child, some of us have adopted nibling. Congrats!" the user wrote.
Transgender and non-binary activist Jacob Tobia told The Independent having a celebrity like Jennifer Lopez use gender-neutral pronouns is important because it helps bring terms into the mainstream.
"I think that there is so often the perception that the experiences of gender nonconforming and nonbinary people are 'niche' issues that only affect a certain portion of the population," Tobia said.
Enjoy unlimited access to 70 million ad-free songs and podcasts with Amazon Music Sign up now for a 30-day free trial
Sign up
When a mega-celebrity like JLo uses gender neutral pronouns in such a natural, magnanimous, and authentic way, it helps people to understand that respecting someone's pronouns isn't just something that academics and college students should do – it's something that everyone should do!"
They added: "Using the correct pronouns isn't about 'being politically correct' or 'being sensitive'. It's about fundamentally recognising a person's core nature and showing them that you respect their right to be happy, self-actualised, and understood."
The singer has been an active supporter of the LGBT community, working as an executive producer on The Fosters, a television show that tackles LGBT issues.
World news in pictures

Show all 50
J-Lo also paid an emotional tribute to her late aunt, who was lesbian, during LGBT Pride Month.
The popstar wrote an open letter for Billboard magazine in response to a call for stars to write down what the LGBT community means to them.
In her letter, the singer wrote: "When I was growing up in the Bronx, I always thought my Aunt Myrza was the coolest.
"She lived in NYC and wanted to be an actress. I wanted to be just like her. What I didn't realise was that she was struggling with being gay.
"At that time, families didn't sit around a dinner table and talk about tolerance and acceptance. Life was different and it is heartbreaking for me to think about it now."
The artist said the legacy of her aunt's struggle is what inspired The Fosters, calling the series "a show that holds a mirror to society and shines a light on what love looks like.
"It doesn't matter your race or sexual orientation. Love is love."​
Register for free to continue reading
Registration is a free and easy way to support our truly independent journalism
By registering, you will also enjoy limited access to Premium articles, exclusive newsletters, commenting, and virtual events with our leading journalists
Already have an account? sign in
Join our new commenting forum
Join thought-provoking conversations, follow other Independent readers and see their replies