Jim Steinman death: Songwriter for Meat Loaf, Bonnie Tyler, Celine Dion, more dies aged 73
'There is no other songwriter ever like him,' Meat Loaf said of Steinman in 2012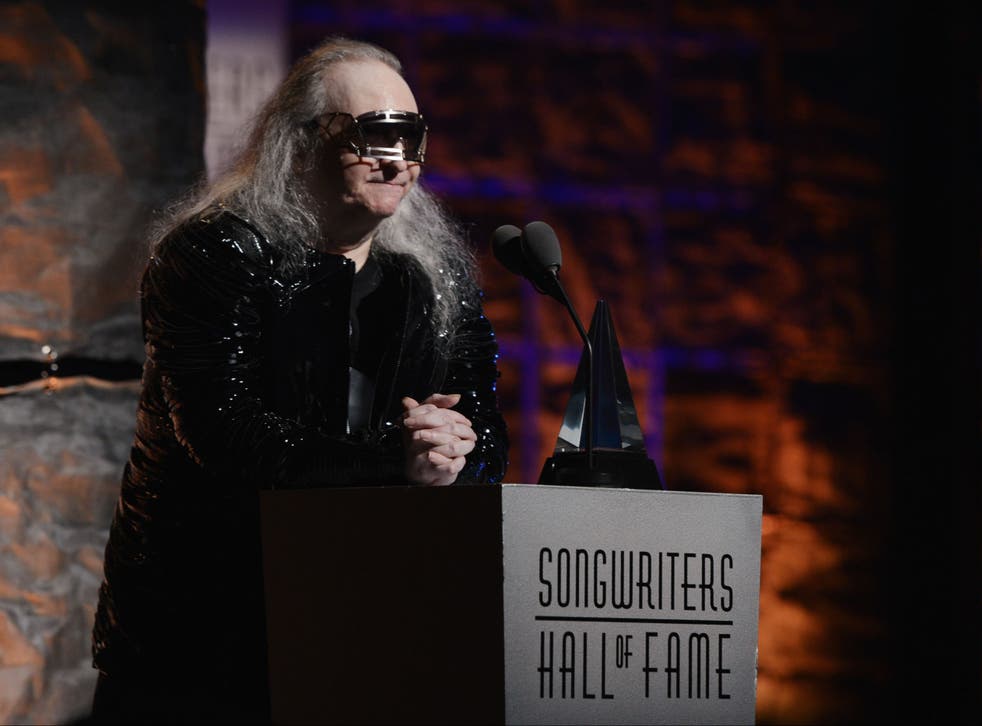 Songwriter Jim Steinman, the Grammy-winning songwriter/composer who worked with Meat Loaf, Bonnie Tyler, Celine Dion, and more, has died. He was 73.
Rolling Stone confirmed the announcement on Tuesday (20 April) after speaking to the office of the chief medical examiner in Connecticut. A cause of death was not given.
Beginning his career in musical theater, in college Steinman wrote and starred in a rock musical called The Dream Engine. After graduation, Steinman worked at the Public Theater in New York, where he staged his musical More Than You Deserve. In 1973, he wrote his first hit, "Happy Ending", which was recorded by Yvonne Elliman.
Through More Than You Deserve Steinman met singer Meat Loaf, who auditioned for the musical. The to went on to write Meat Loaf's solo debut, 1977's Bat out of Hell.
"There is no other songwriter ever like him," Meat Loaf said at Steinman's induction into the Songwriters Hall of Fame in 2012. "I can never repay him. He has been such an influence, in fact, the biggest influence on my life, and I learned so much from him that there would be no way I could ever repay Mr Jim Steinman."
In the Eighties, Steinman worked with Barbra Streisand, the Sisters of Mercy, and Fire Inc. He also produced Bonnie Tyler albums, including Secret Dreams and Forbidden Fire. He likewise wrote "Holding Out for a Hero" for the Footloose soundtrack, also sung by Tyler.
In the Nineties, Steinman reunited with Meat Loaf, releasing 1993's Bat Out of Hell II: Back Into Hell, which featured "I'd Do Anything for Love (But I Won't Do That)".
A few years later, Steinman started working with Celine Dion, producing her 1996 album Falling Into You and writing her hit "It's All Coming Back to Me Now". In 1997, he won the Album of the Year Grammy for that album.
More recently, Steinman and Meat Loaf collaborated again in 2016, releasing their last album together, Braver Than We Are.
Register for free to continue reading
Registration is a free and easy way to support our truly independent journalism
By registering, you will also enjoy limited access to Premium articles, exclusive newsletters, commenting, and virtual events with our leading journalists
Already have an account? sign in
Register for free to continue reading
Registration is a free and easy way to support our truly independent journalism
By registering, you will also enjoy limited access to Premium articles, exclusive newsletters, commenting, and virtual events with our leading journalists
Already have an account? sign in
Join our new commenting forum
Join thought-provoking conversations, follow other Independent readers and see their replies