Joe Biden and Lady Gaga reteam to establish sexual assault trauma centres
The former vice president unveiled the plan on Monday at Glamour's Women of the Year Summit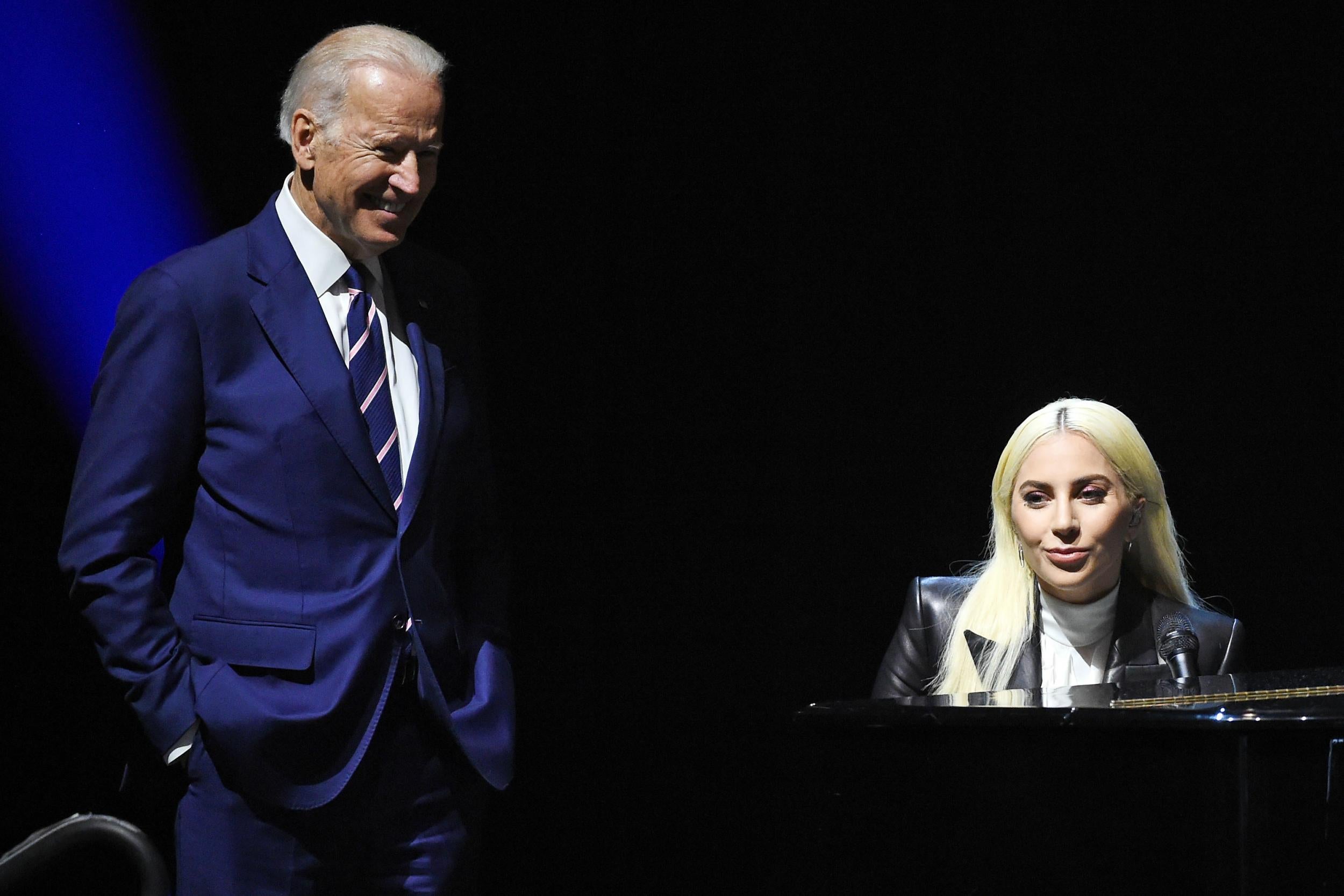 Lady Gaga and Joe Biden have teamed up once more, this time to unveil an initiative to create trauma centres for victims of physical and emotional abuse.
Their plan was announced at Glamour's Women of the Year Summit in New York City on Monday, as the former vice president answered an audience question concerning the issue of rape on college campuses.
It's an issue Biden has already worked closely with the musician on as part of the It's On Us campaign, which launched under the Obama administration as a non-profit organisation aiming to educate young people about sexual assault on campuses and to offer them tools to intervene when possible.
The pair first collaborated when Biden introducer her performance of "Til It Happens To You" at the 2016 Academy awards, inspired by Gaga's personal experience and co-written with Diane Warren for the campus rape documentary The Hunting Ground.
"Women who are abused end up having long-term physical and physiological problems," Biden said in response to the audience question. "I'm working with Lady Gaga now... we [want to] set up trauma centers where women can go to get the long-term help they need to deal with these crises."

"We finally are recognizing the long-term impacts on the health of women and men who've been abused. It's the next great frontier I want to be part of," he added.
"The Vice President and Lady Gaga share an interest in addressing the long-term physical and emotional effects of trauma and they have been discussing what to do about it," a spokesperson for Biden stated (via Entertainment Weekly). "Their discussions on how to move forward are in the early stages."

A representative for Lady Gaga has been reached for comment.
Follow Independent Culture on Facebook for all the latest on Film, TV, Music, and more.
Join our commenting forum
Join thought-provoking conversations, follow other Independent readers and see their replies