La La Land: John Legend says Ryan Gosling made him 'a little bit jealous' during filming
'I haven't found any of his flaws'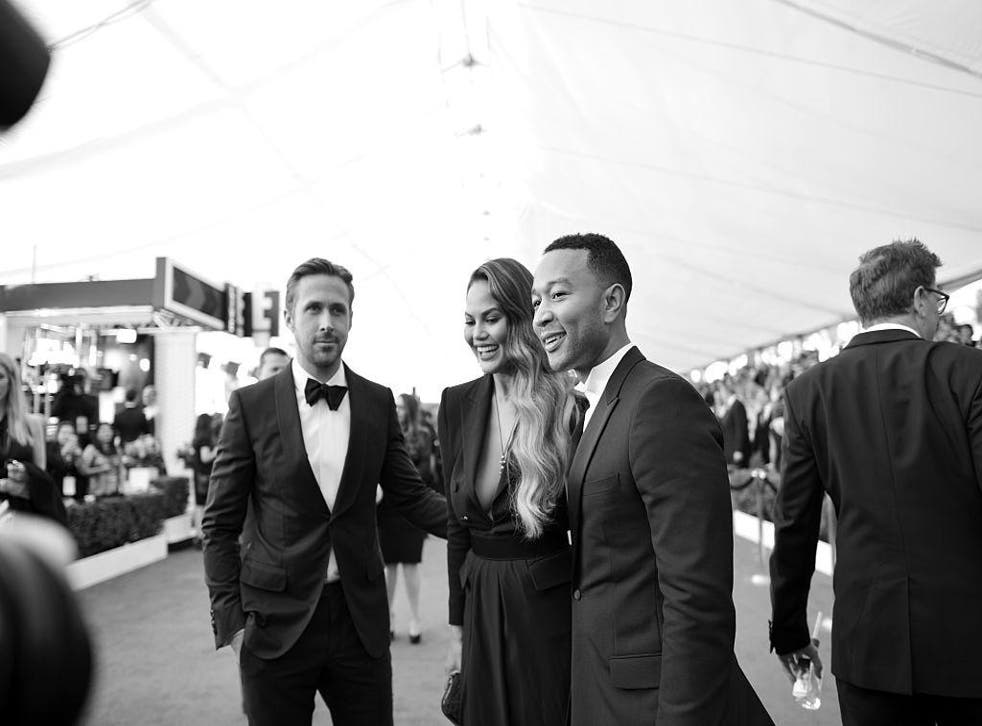 John Legend has admitted he became "a little bit jealous' of co-star Ryan Gosling while they were filming La La Land.
The Grammy Award-winning singer discussed the film in an interview on Nova FM, where the journalist pressed him to reveal any hidden flaws that Gosling might have.
"Is he an over achiever?" she asked, referring to how Gosling learned tap dancing, as well as how to play the piano, for his role as Sebastian in the film.
Legend responded: "The fact that he learned as well as he did for someone who didn't normally... in fact I was a little bit jealous.
"He works so hard, I haven't seen any of his flaws yet."
Legend still has plenty to boast about when it comes to his part in the film. The soundtrack for La La Land, on which Legend sings 'Start A Fire', was just announced as the No.1 album in the UK.
The film's Music Director and Executive Music Producer Marius De Vries told OfficialCharts.com: "This is fantastic. We always knew as we were working on it that we were working on something special, but you can never anticipate whether that specialness will translate into universal – or even partial – public acceptance.
"On those rare occasions when it does, it's always a treat. It's a great testament to the enormous amount of hard work the entire team put in."
Register for free to continue reading
Registration is a free and easy way to support our truly independent journalism
By registering, you will also enjoy limited access to Premium articles, exclusive newsletters, commenting, and virtual events with our leading journalists
Already have an account? sign in
Register for free to continue reading
Registration is a free and easy way to support our truly independent journalism
By registering, you will also enjoy limited access to Premium articles, exclusive newsletters, commenting, and virtual events with our leading journalists
Already have an account? sign in
Join our new commenting forum
Join thought-provoking conversations, follow other Independent readers and see their replies