Yoko Ono, Paul McCartney and others share tributes to John Lennon on 40th anniversary of his death
Lennon was killed on 8 December 1980 aged 40 in New York City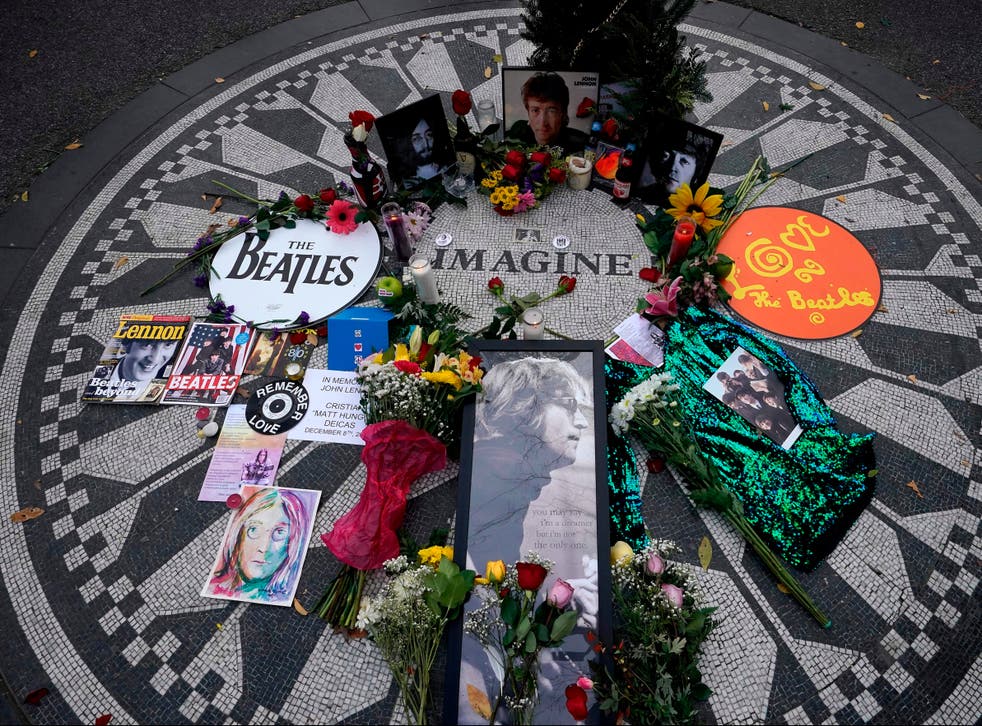 Leer en Español
John Lennon is being remembered on the 40th anniversary of his death.
Yoko Ono, Paul McCartney, Ringo Starr, and the musician's two sons, Sean and Julian Lennon, all shared tributes on social media on Tuesday, honouring the artist's memory.
Lennon was shot and killed aged 40 on 8 December 1980 in New York City outside the Dakota building, where he had resided with Ono since 1973.
Ono shared a tribute to Lennon on Tuesday, writing: "The death of a loved one is a hollowing experience. After 40 years, Sean, Julian and I still miss him."
She also quoted from Lennon's song "Imagine", citing the line: "Imagine all the people, living life in peace".
The artist used a series of hashtags in favour of gun control and safety.
Later on Tuesday, Ono shared a photo of Lennon on Instagram without a caption. The musician is seen in the black and white image wearing an arm band with the words "People for peace".
McCartney shared a photo of himself with Lennon, taken by his late wife, Linda McCartney, on Twitter and on Instagram.
"A sad sad day but remembering my friend John with the great joy he brought to the world," McCartney wrote. "I will always be proud and happy to have known and worked with this incredible Scouser! X love Paul"
Starr also posted an image of himself with Lennon, writing on Twitter and Instagram: "Tuesday, 8 December 1980 we all had to say goodbye to John peace and love John. I'm asking every music radio station in the world sometime today play 'Strawberry Fields Forever'. Peace and love."
Julian Lennon, the son of Lennon and his first wife Cynthia Lennon, shared an archive photo of his father, along with the words: "As Time Goes By...."
Sean Lennon, the child of Lennon and Ono, shared a photo of himself with his parents and sibling on his Instagram account.
Join our new commenting forum
Join thought-provoking conversations, follow other Independent readers and see their replies