John Lydon gave very different views on Brexit and Donald Trump last year
Former Sex Pistol criticised both pro-Leave campaigners and then-Presidential hopeful in 2016 interview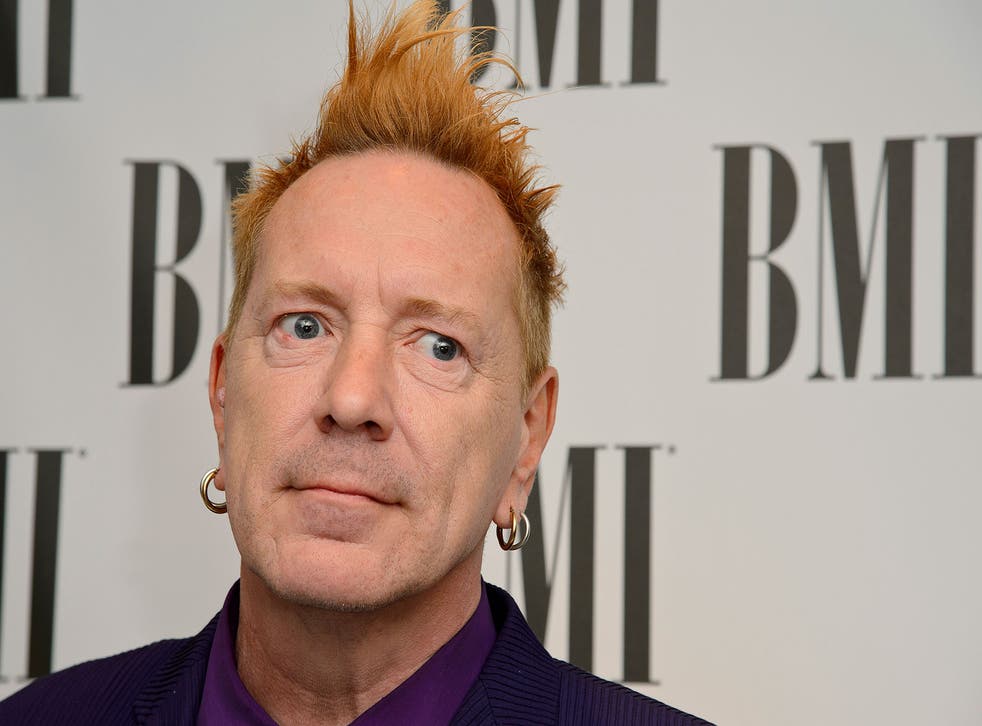 John Lydon has caused a stir by claiming that he backed the move to leave the EU and wants Britain to have a "truly brilliant" Brexit.
The former Sex Pistols frontman was speaking to ITV News when he stated: "The working class have voted and I support them. Let it be a nice exit. A truly brilliant British exit."
The 'Anarchy in the UK' singer also described Nigel Farage as "fantastic" and insisted that US President Donald Trump was not racist.
"One journalist once said to me, is he the political Sex Pistol? In a way," he said.
"There are many, many problems with him as a human being but he's not [racist] and there just might be a chance something good will come out of that situation because he terrifies politicians."
Sex Pistols' John Lydon backs Brexit: 'The working class have spoken'
Lydon has certainly changed his tune from last year.
He told the Metro in 2016 that to leave the European Union would be "insane and suicidal".
"We're never going to go back to that romantic delusion of Victorian isolation, it isn't going to happen," he said. "There'll be no industry, there'll be no trade, there'll be nothing - a slow, dismal, collapse. It's ludicrous.
"It's an act of cowardice really, it's running away from issues instead of solving them."
Asked about Trump in the same interview, he said he couldn't see the former property tycoon sitting in the Oval Office.
"It's a minority at best that support him, and it's so hateful and ignorant. I agree with the basic principle that we're all fed up with politicians, but you can't replace them with businessmen, which is surely the more corrupt form!"
"Everything instinctively tells me that he is a wrong'un," he continued, "and I think he's just one short temper away from World War Three, that fella."
Register for free to continue reading
Registration is a free and easy way to support our truly independent journalism
By registering, you will also enjoy limited access to Premium articles, exclusive newsletters, commenting, and virtual events with our leading journalists
Already have an account? sign in
Register for free to continue reading
Registration is a free and easy way to support our truly independent journalism
By registering, you will also enjoy limited access to Premium articles, exclusive newsletters, commenting, and virtual events with our leading journalists
Already have an account? sign in
Join our new commenting forum
Join thought-provoking conversations, follow other Independent readers and see their replies