John Lydon's Public Image Ltd frontman announces 40th anniversary tour
Good news for Public Image Ltd fans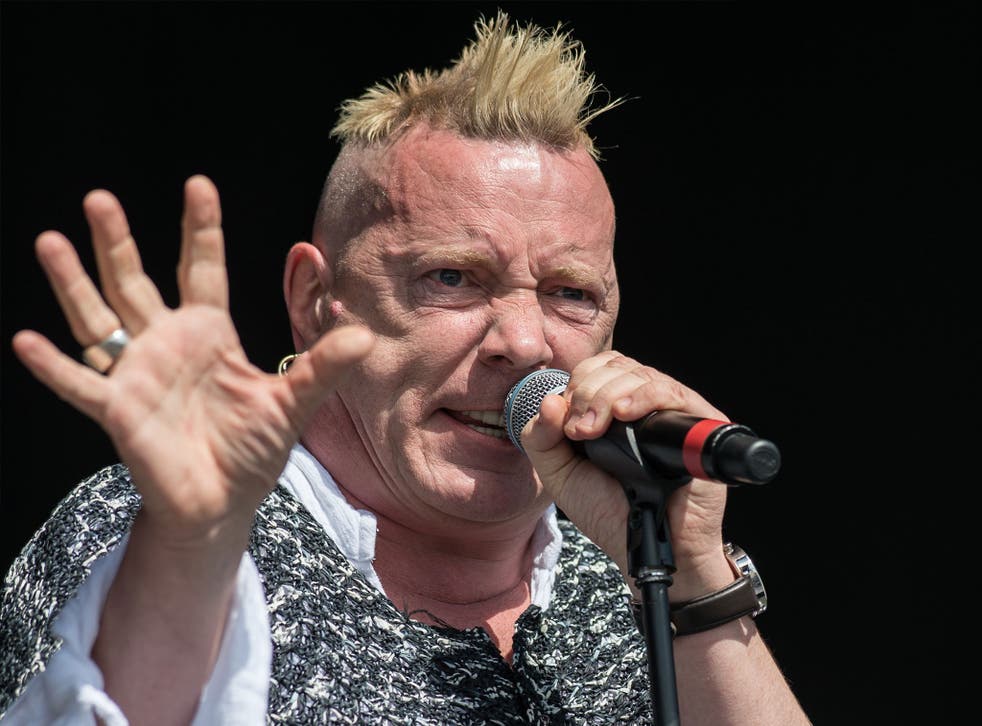 John Lydon has announced Public Image Ltd will celebrate their 40th anniversary with a tour.
The group will mark the occasion by touring the UK, Europe and Japan in 2018.
Lydon was the only consistent member in the band's ever-changing lineup.
Alongside the tour, the post-punk band announced they will release a box set and a documentary of "the same name."
The tour, box set and documentary honour the 40 years since Lydon departed the Sex Pistols and put out Public Image Ltd's 1978 debut First Issue.
Directed by Tabbert Fiiller, the Public Image Ltd documentary The Public Image Is Rotten premiered at the Tribeca Film Festival in New York and at London's Raindance Festival in 2017.
The documentary will be released in select theatres.
The UK leg of Public Image Ltd's tour will begin in Bristol on May 30.
Pre-sale tickets will be available February 23 at 11am, and tickets are open to the public on February 26 at the same time.
You can find full details here.
May 30 – O2 Academy in Bristol, England
June 1 – O2 Academy, Bournemouth, England
June 2 – Camden Rocks Festival in London, England
June 4 – The Copper Rooms in Coventry England
June 6 – The Waterfront in Norwich, England
June 12 – O2 Academy in Newcastle-Upon-Tyne, England
June 13 – O2 ABC in Glasgow, Scotland
June 15 – O2 Academy in Sheffield England
June 16 – O2 Ritz in Manchester, England
June 18 – ASYLUM @ Hull University in Hull, England
June 21 – The Tramshed in Cardiff, Wales
June 23 – Lemon Grove in Exeter, England
June 24 – William Aston Hall in Wrexham, England
June 26 – Sub 89 in Reading, England
June 27 – Cheese & Grain, Frome, Somerset, England
June 29 – Rock City in Nottingham, England
June 30 – Engine Rooms in Southampton, England
Aug 5 – England Rebellion Festival in Blackpool, England
Aug 19 – Hardwick Live Festival in Hardwick, England
Aug 25 – Bangor Marina in Bangor, North Ireland
Aug 28 – The Ironworks in Aberdeen, Scotland
Aug 29 – The Assembly in Aberdeen, Scotland
Aug 31 – The Church in Dundee, Scotland
Register for free to continue reading
Registration is a free and easy way to support our truly independent journalism
By registering, you will also enjoy limited access to Premium articles, exclusive newsletters, commenting, and virtual events with our leading journalists
Already have an account? sign in
Register for free to continue reading
Registration is a free and easy way to support our truly independent journalism
By registering, you will also enjoy limited access to Premium articles, exclusive newsletters, commenting, and virtual events with our leading journalists
Already have an account? sign in
Join our new commenting forum
Join thought-provoking conversations, follow other Independent readers and see their replies