Who is John Roderick? The musician and podcast host behind Bean Dad controversy
Singer caused a major internet storm after sharing an anecdote about his daughter trying to open a tin of beans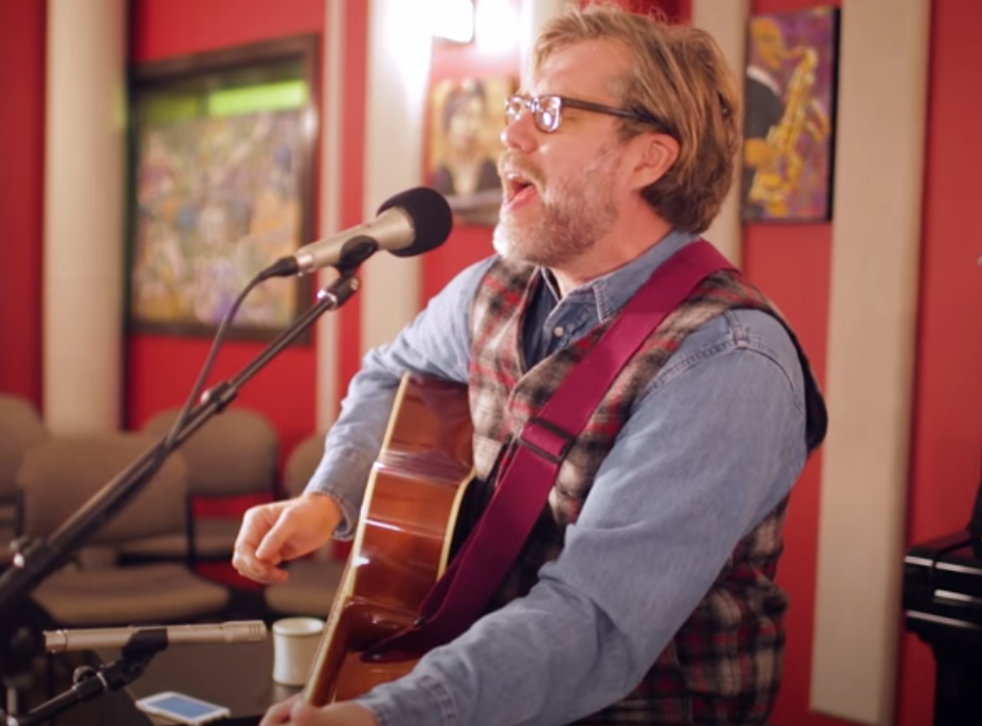 Musician John Roderick has found himself at the centre of one of 2021's first internet storms, after his Twitter thread went viral.
The singer and guitarist, who currently performs with the indie rock band The Long Winters, shared an anecdote on 2 January about his nine-year daughter on the social media platform.
He claimed that she had asked him for lunch, and he suggested she make some baked beans for herself.
He went on to detail how she struggled to use a can opener, as he proceeded to watch her for six hours while he refused to help her.
The Twitter thread sparked a huge online backlash, with some accusing him of being abusive towards his daughter.
Actor and activist Patricia Arquette was among the prominent figures to condemn Roderick's treatment of his daughter, commenting: "There are many ways to teach skills without emotional and physical game playing."
Roderick responded to the criticism before deleting his Twitter account, commenting: "Somehow my story about teaching my daughter how to work out how to use a can opener and overcome her frustration got over onto a version of Twitter where I'm being accused of child abuse. It's astonishing. My kid is fine everybody."
The Long Winters last released new music in 2006, but performed live as recently as 2017.
Roderick provided guest vocals on Death Cab For Cuties' 2003 record Transatlanticism, and worked with American folk/comedy singer Jonathan Coulton on his 2011 album, Artificial Heart.
He has hosted a number of podcasts, including Roderick on the Line with Merlin Mann, and Omnibus, co-hosted by former Jeopardy! champion and new host, Ken Jennings.
Enjoy unlimited access to 70 million ad-free songs and podcasts with Amazon Music Sign up now for a 30-day free trial
Sign up
Jennings, who is replacing the late Alex Trebek on the popular gameshow, defended Roderick on Twitter, commenting: "If this reassures anyone, I personally know John to be (a) a loving and attentive dad who (b) tells heightened-for-effect stories about his own irascibility on like ten podcasts a week. This site is so dumb."
Roderick also launched the Friendly Fire podcast, about war films, with Adam Pranica and Benjamin Ahr Harrison in 2018.
Following the Twitter controversy, the people behind the popular podcast My Brother, My Brother, and Me said they would no longer use The Long Winters song "It's a Departure", from the band's album Putting the Days to Bed, as its theme song.
"For reasons we're sure you're all aware of, we're getting started finding new music for MBMBaM," a statement from the podcast's Twitter account read. "You'll probably hear a filler theme song on this week's episode. We're not sure what'll come after that, honestly, but we hope you'll stick around to find out."
Register for free to continue reading
Registration is a free and easy way to support our truly independent journalism
By registering, you will also enjoy limited access to Premium articles, exclusive newsletters, commenting, and virtual events with our leading journalists
Already have an account? sign in
Register for free to continue reading
Registration is a free and easy way to support our truly independent journalism
By registering, you will also enjoy limited access to Premium articles, exclusive newsletters, commenting, and virtual events with our leading journalists
Already have an account? sign in