Family responds after neo-Nazi is seen wearing Johnny Cash T-shirt in Charlottesville: 'He would be horrified'
Family of the late artist had seen reports that a neo-Nazi was wearing a Johnny Cash T-shirt during the Virginia rally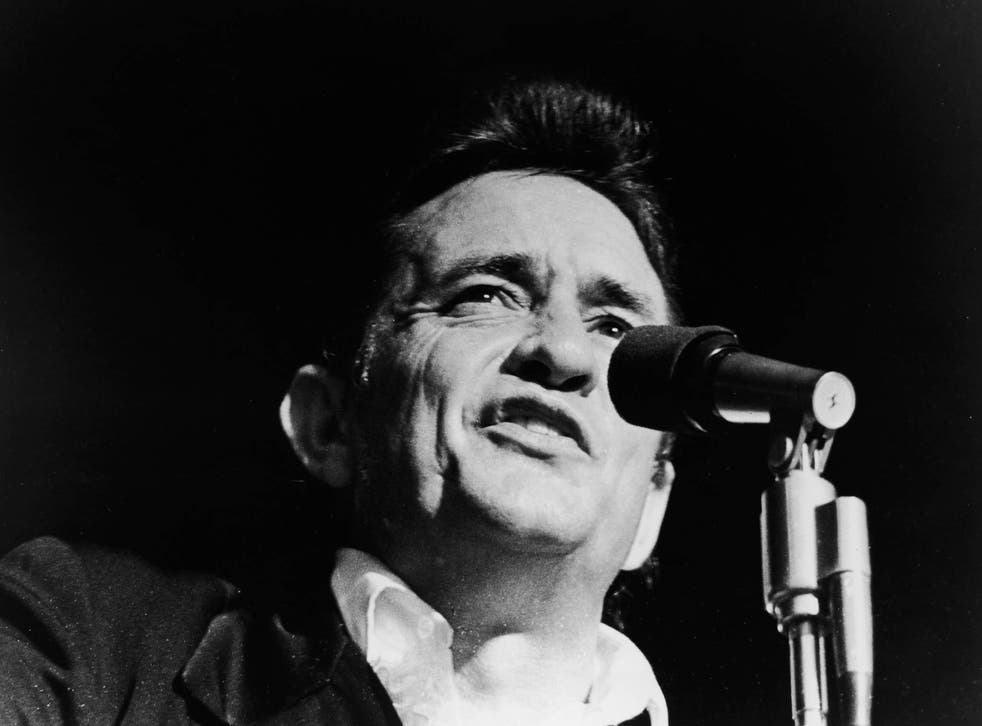 The family of Johnny Cash has posted a fierce response after a neo-Nazi was spotted wearing a T-shirt bearing the late artist's name at the rally in Charlottesville, Virginia.
American singer-songwriter Rosanne Cash, his eldest daughter, posted a message on her official Facebook page that was signed off by his entire family.
"We were alerted to the video of a young man in Charlottesville, a self-proclaimed neo-Nazi, spewing hatred and bile," the statement read. "He was wearing a T-shirt emblazoned with the name of Johnny Cash, our father. We were sickened by the association."
Violence on the streets of Charlottesville

Show all 9
You can read the continued post in full, below:
"Johnny Cash was a man whose heart beat with the rhythm of love and social justice. He received humanitarian awards from, among others, the Jewish National Fund, B'nai Brith, and the United Nations. He championed the rights of Native Americans, protested the war in Vietnam, was a voice for the poor, the struggling and the disenfranchised, and an advocate for the rights of prisoners.
"Along with our sister Rosanne, he was on the advisory board of an organization solely devoted to preventing gun violence among children. His pacifism and inclusive patriotism were two of his most defining characteristics. He would be horrified at even a casual use of his name or image for an idea or a cause founded in persecution and hatred. The white supremacists and neo-Nazis who marched in Charlottesville are poison in our society, and an insult to every American hero who wore a uniform to fight the Nazis in WWII. Several men in the extended Cash family were among those who served with honor.
"Our dad told each of us, over and over throughout our lives, 'Children, you can choose love or hate. I choose love.'
"We do not judge race, color, sexual orientation or creed. We value the capacity for love and the impulse towards kindness. We respect diversity, and cherish our shared humanity. We recognize the suffering of other human beings, and remain committed to our natural instinct for compassion and service.
"To any who claim supremacy over other human beings, to any who believe in racial or religious hierarchy: we are not you. Our father, as a person, icon, or symbol, is not you. We ask that the Cash name be kept far away from destructive and hateful ideology.
We Choose Love.
Rosanne Cash
Kathy Cash
Cindy Cash
Tara Cash
John Carter Cash
August 16, 2017
'Not one of us can rest, be happy, be at home, be at peace with ourselves, until we end hatred and division.' Rep. John Lewis."
Enjoy unlimited access to 70 million ad-free songs and podcasts with Amazon Music Sign up now for a 30-day free trial
Sign up
Rosanne Cash is one of many prominent figures in the entertainment world who has responded to the events in Charlottesville which took place over the weekend.
Many others have condemned US President Donald Trump after he failed to denounce the neo-Nazis, KKK members and white supremacists who attended the rally, instead choosing to claim that there was "blame on both sides" after violence broke out.
Senator John McCain said that there was "no moral equivalency between racists and Americans standing up to defy hate and bigotry".
Register for free to continue reading
Registration is a free and easy way to support our truly independent journalism
By registering, you will also enjoy limited access to Premium articles, exclusive newsletters, commenting, and virtual events with our leading journalists
Already have an account? sign in
Register for free to continue reading
Registration is a free and easy way to support our truly independent journalism
By registering, you will also enjoy limited access to Premium articles, exclusive newsletters, commenting, and virtual events with our leading journalists
Already have an account? sign in
Join our new commenting forum
Join thought-provoking conversations, follow other Independent readers and see their replies