Ex-pop star Kauan Okamato alleges sexual abuse by Japanese producer Johnny Kitagawa
Kitagawa denied other allegations of abuse during his lifetime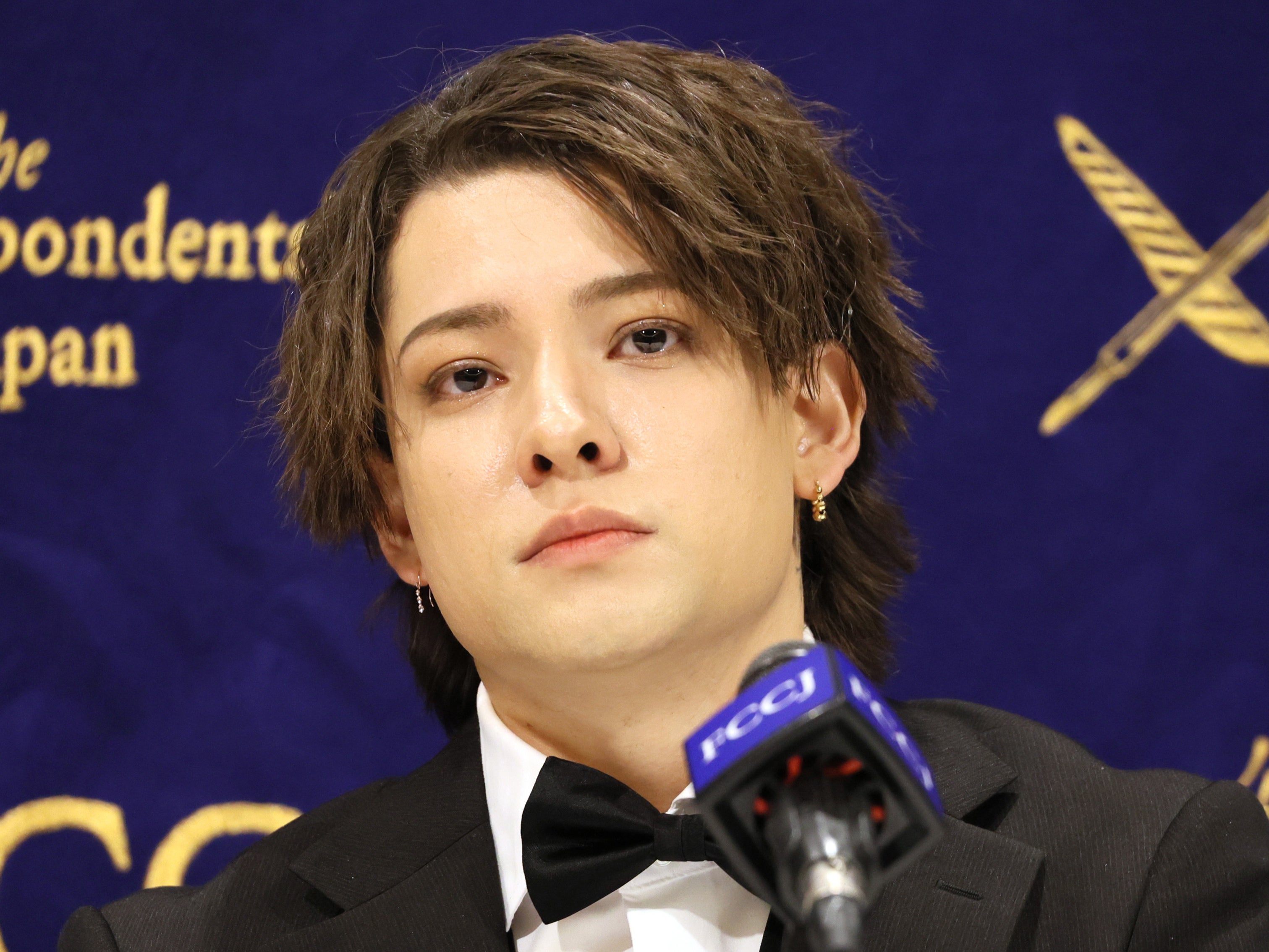 Former pop musician Kauan Okamoto has alleged that he was sexually abused by famed Japanese music producer Johnny Kitagawa.
Kitagawa, who died in 2019, was previously accused of abuse by a number of others, the details of which formed the basis of a BBC documentary in March.
According to Okamoto, he had been abused by Kitagawa up to 20 times between 2012 and 2016, from the age of 15, when he was the member of a boy band (per BBC News).
The Japanese-Brazillian musician also alleged that as many as 100 boys could have been abused by Kitagawa.
During his life, Kitagawa denied all allegations and never faced criminal charges.
Okamoto, now 26, released a statement detailing his claims after watching Predator: The Secret Scandal of J-Pop on the BBC. In the documentary, it is claimed that multiple alleged victims told the broadcaster that they feared career reprisals if they didn't go along with Kitagawa's advances.
"[Kitagawa] never explicitly said that if you don't put up with [the abuse] you won't be a success," he told reporters. "But Johnny's favourite first picks would make it."
Okamoto was one of many boys who formed part of the Johnny's Jr group, a talent pool of up-and-coming performers at Kitagawa's agency, Johnny & Associates.
He claims that the incidents occured at the producer's penthouse flat. Kitagawa is alleged to have asked him to remove his clothes, before performing oral sex on him.
On Wednesday (12 April), Johnny & Associates stated that it was working to "strengthen our governance system". The new allegations were not addressed in the statement.
Before his death at the age of 87, Kitagawa was one of Japan's biggest music producers. Allegations of sexual abuse against him first surfaced in 1999, though did not receive coverage in most mainstream Japanese media outlets.
Rape Crisis offers support for those affected by rape and sexual abuse. You can call them on 0808 802 9999 in England and Wales, 0808 801 0302 in Scotland, and 0800 0246 991 in Northern Ireland, or visit their website at www.rapecrisis.org.uk. If you are in the US, you can call Rainn on 800-656-HOPE (4673)