Johnny Marr responds to Smiths reunion rumours with swipe at Morrissey's political stance
Morrissey has attracted a string of controversies in recent years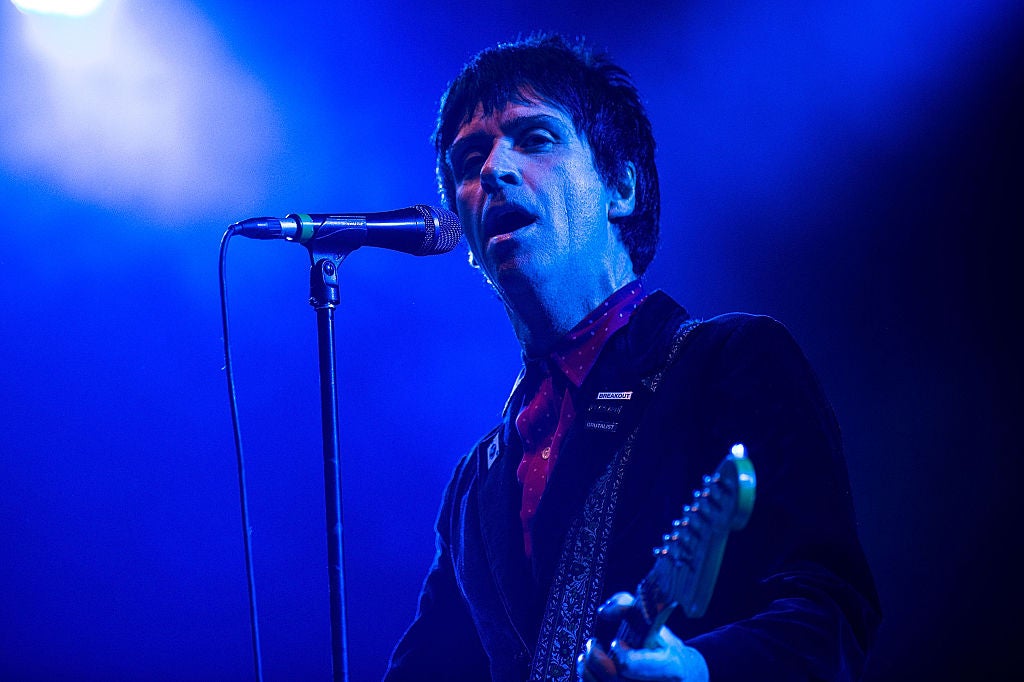 Johnny Marr seems to have confirmed that he has no intention of performing with his former bandmate Morrissey, in a response to rumours of a forthcoming Smiths tour.
The guitarist received a tweet by a fan who wanted to know if a report, which claimed a "trusted source" had reported that concert giant LiveNation had secured the reunion.
"Need to know pretty sharpish so I can get a loan and sell everything I own to go to every date," the fan joked.
Marr was quick to shut down the rumour, responding with the quip: "Nigel Farage on guitar."
His comment was likely in reference to Morrissey's string of recent controversies around his political stance. Earlier this year he caused uproar after reaffirming his support for the anti-Islam party For Britain, and claiming that "everyone prefers their own race".
He has also spent a considerable amount of time attacking the media, and was recently pictured at a concert wearing a vest bearing the words: "F*** The Guardian."​
Morrissey's most controversial quotes
Show all 29
Morrissey has faced criticism in the past for his comments about race, which include describing the Chinese as "a subspecies" and claiming "Halal slaughter requires certification that can only be given by supporters of Isis".
He was condemned by fellow musician Billy Bragg in June, after sharing a video that claimed Stormzy's headline show at Glastonbury had been booked to promote multiculturalism "at the expense of white culture".
Join our commenting forum
Join thought-provoking conversations, follow other Independent readers and see their replies