Josh Fauver dead: Deerhunter bassist dies aged 39
Atlanta musician joined the band in 2005 and left 'for unknown reasons' in 2012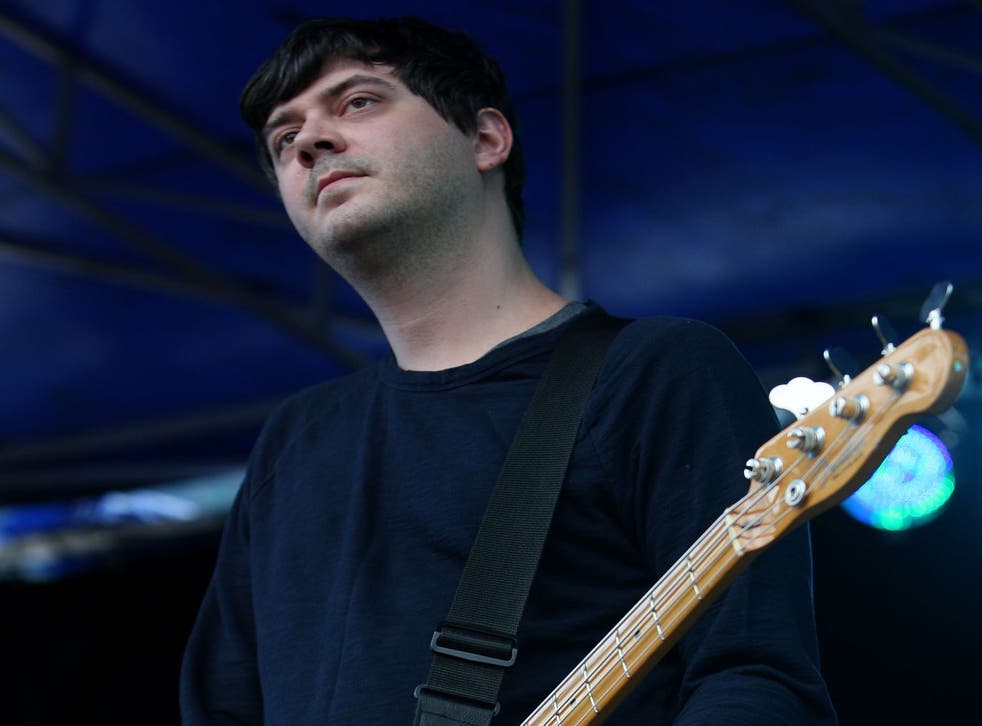 Josh Fauver, the former Deerhunter bassist who played with the band as they rose to indie rock fame, has died aged 39.
The band shared a photo of Fauver with the other band members on Instagram, with the caption: "Very difficult times now."
No cause of death was announced, but a representative for the band confirmed the news of Fauver's death to Pitchfork.
Fauver joined Deerhunter after their former bassist, Justin Bosworth, died from injuries he sustained in a skateboarding accident in 2004. Fauver played with the band from 2005 to 2012, and performed on four of the band's albums, including their 2005 debut Turn it up F*****, and 2010's Halcyon Digest.
He is also credited as co-writer on 2008's double LP Microcastle/Weird Era Cont. on Microcastle's track "Nothing Ever Happened", which he wrote with frontman Bradford Cox.
Fauver left the band in 2012 – Cox told Bomb Magazine (via BrooklynVegan) a year later: "Josh Fauver, the longtime bass player, not the original bass player but the longest running bass player, for unknown reasons that have not been explained to me, just... didn't want to be in the band anymore for personal reasons, which I'm not privy to. There was no animosity or acrimony."
In addition to his time in Deerhunter, Fauver played in Atlanta bands Electrosleep International and S.I.D.S. He also ran an independent record label, Army of Bad Luck.
Support free-thinking journalism and attend Independent events
Deerhunter's eighth album Why Hasn't Everything Already Disappeared is currently scheduled for release on 18 January, 2019.
Join our new commenting forum
Join thought-provoking conversations, follow other Independent readers and see their replies