Justin Bieber's new 'Lonely' music video, starring Jacob Tremblay, movingly portrays his life as a child star
Tremblay plays Bieber's younger self in the clip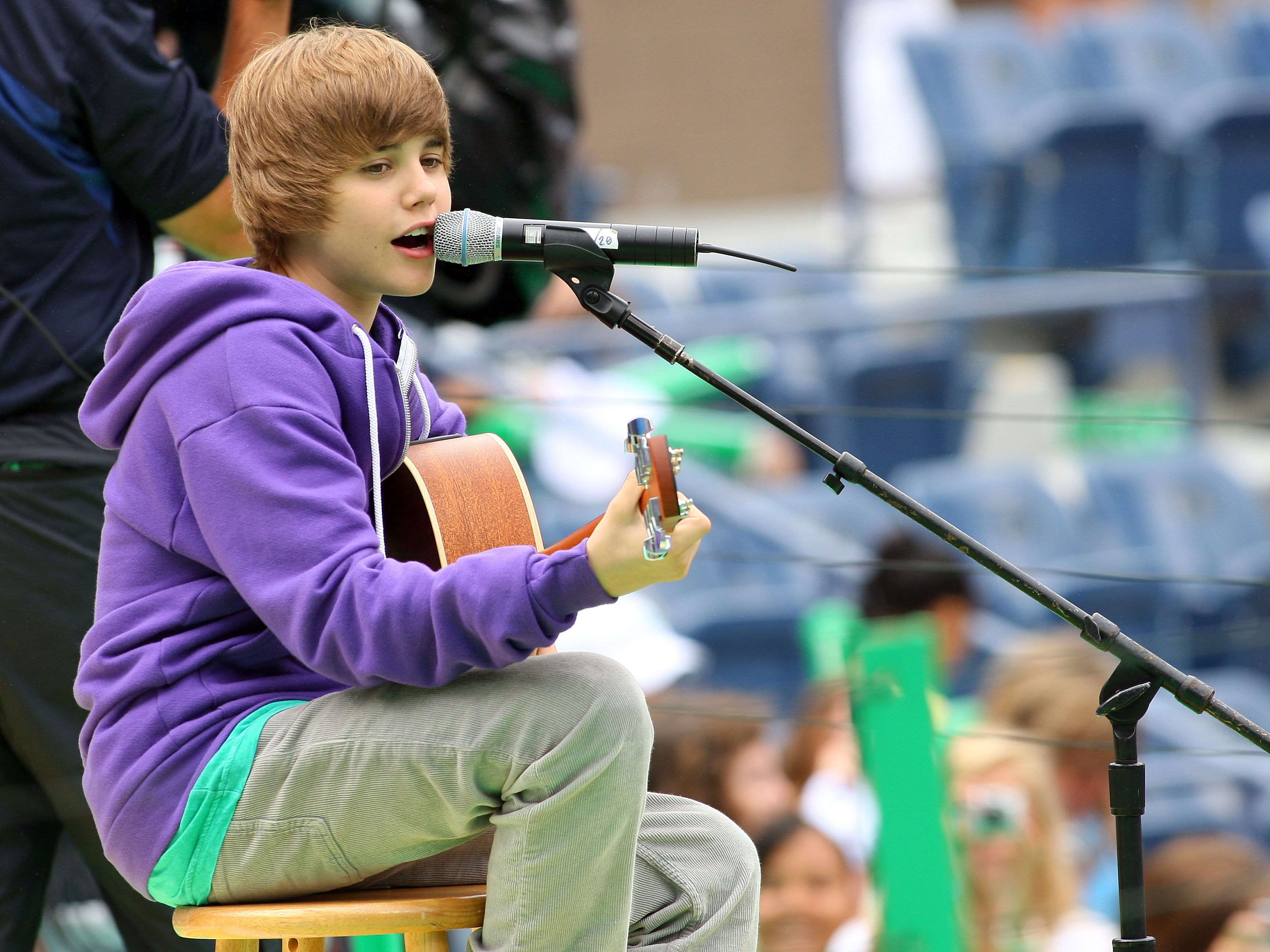 Leer en Español
Justin Bieber has unveiled the music video for his song "Lonely", documenting the painful aspects of his experience as a child star.
The singer is portrayed in the clip by 14-year-old actor Jacob Tremblay, who starred opposite Brie Larson in the 2015 Room. 
In the video, directed by Jake Schreier, Tremblay's Bieber can be seen preparing to go on stage for a performance. But when he finally steps onto the stage, it turns out the venue is empty, and Bieber is actually all by himself.
At the end of the clip, the camera pans to reveal present-day Bieber pensively contemplating his younger self.
The storyline echoes the song's lyrics, which include lines such as: "What if you had it all but nobody to call?" and " Everybody knows my past now/Like my house was always made of glass/And maybe that's the price you pay/For the money and fame at an early age."
Tremblay's outfit in the clip includes a purple hoodie – a callback to some of Bieber's trademark outfits in the early stages of his fame. Bieber was just 13 years old when he was discovered as a talent. He has opened up about his struggles with celebrity in the past, writing in a 2019 Instagram post that "by 20 I made every bad decision you could have thought of".
Bieber praised Tremblay on Twitter, writing: "And @JacobTremblay is so talented. It was emotional to see him play me from the outside looking in."
The singer will be Saturday Night Live's musical guest this Saturday, joining host Issa Rae.
Join our commenting forum
Join thought-provoking conversations, follow other Independent readers and see their replies