Justin Bieber lip syncs to ex Selena Gomez's name in video for DJ Khaled and Drake's 'Popstar'
Bieber lip syncs to all of Drake and Khaled's lyrics in new music video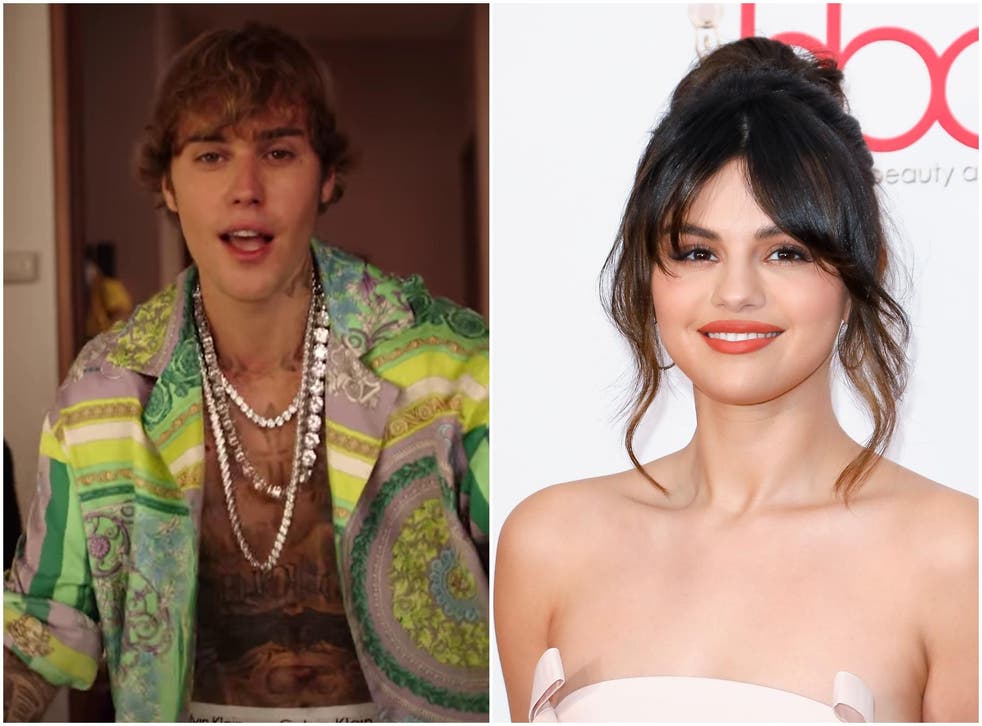 Leer en Español
Justin Bieber has made a special appearance in the new music video for DJ Khaled's "Popstar".
The video begins with Khaled pestering collaborator Drake over video call about filming a music video for the song, despite the two musicians being stuck in different countries.
Drake then "calls in a favour" with Bieber, who lip syncs along to Khaled and Drake's verses for the entirety of the song.
At one point, the song's lyrics – performed by Drake on the original track – make reference to both Bieber's real life manager Scooter Braun and his ex-girlfriend Selena Gomez, with 26-year-old Bieber lip syncing their names in the video.
"You would probably think my manager was Scooter Braun / But my manager with 20 hoes in Buddakan," Bieber mimes. "Aye, look, Ariana, Selena my Visa / It can take as many charges as it needs to my girl."
Bieber and Gomez dated on and off from between 2010 and 2018. The "Sorry" singer began dating model Hailey Baldwin later in 2018, with the pair marrying later that year.
The clip sparked a mixed response online, with some praising the video for its innovation while many of Gomez's fans argued that Bieber was using his former partner to "stay relevant".
"It's 2020 and Justin still got Selena's name in his mouth, LITERALLY…" one fan wrote.
"Justin mouthing Selena's name for clout is actually so pathetic, he's a whole married man," another said.
Baldwin also makes an appearance in the "Popstar" video, which ends with Bieber waking up in bed next to his wife, the previous video having been a dream.
"I had a crazy dream," Bieber says. "Drake asked me to be in a video, but he wasn't in the video, it was just a bunch of people. I love you baby."
Join our new commenting forum
Join thought-provoking conversations, follow other Independent readers and see their replies