Justin Timberlake to duet with Marcus Mumford on Coen brothers soundtrack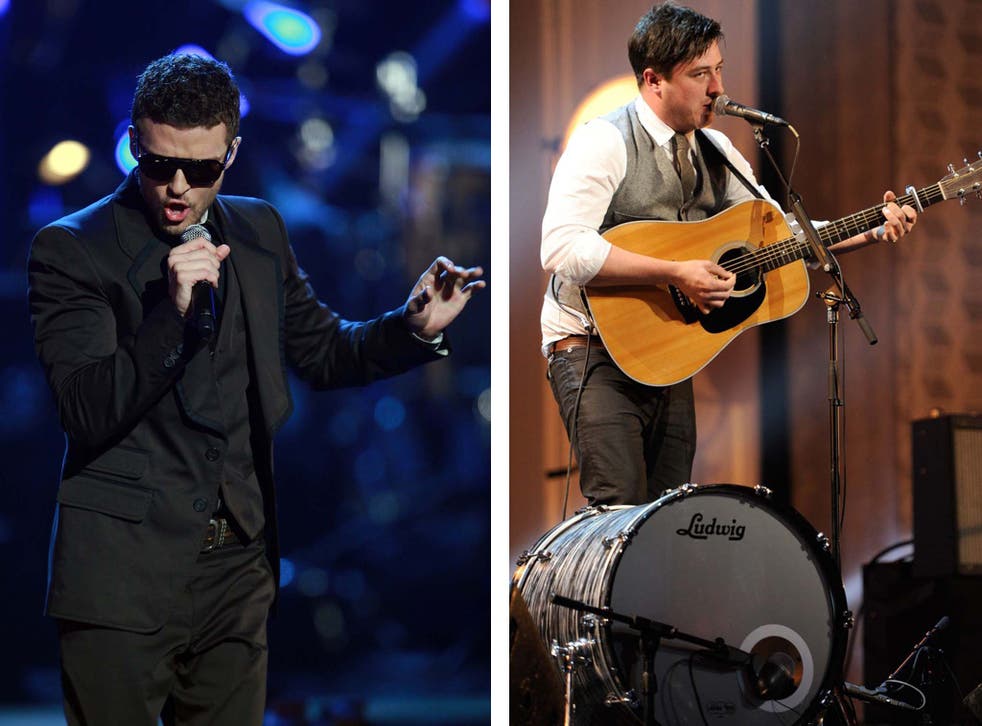 Marcus Mumford is quite different from Justin Timberlake's usual collaborators Jay-Z and Timbaland, but the "Suit & Tie" singer and actor has decided to team up with the folk frontman on a soundtrack for upcoming Coen brothers film Inside Llewyn Davis.
Timberlake said the collaboration came about "coincidentally", despite co-starring in the film next to Carey Mulligan, who is married to Mumford.
"Coincidentally I did work with Marcus Mumford on the soundtrack, so I became very good friends with them," Timberlake told Capital FM.
"Marcus and myself, we all kind of worked on the music together and I don't know any other world where we would have the opportunity to collaborate like that, but it was so much fun. So not only will that be a great movie, but the music to it will be fantastic," he said.
In the film, Timberlake plays Jim Berkey, the music rival to singer-songwriter Llewyn Davis, who is played by Oscar Isaac from Drive and The Bourne Legacy. Carey Mulligan stars as Llewyn Davis' wife Jean Berkey.
Timberlake took a break from the music world five years ago to focus on his acting career. Since then he has appeared in films such as The Social Network and Friends With Benefits. Last month he re-entered the music scene with his comeback single "Suit & Tie," which made Box Office history.
Mumford & Sons won two Grammy awards earlier in February, including top gong Album of the Year for Babel. They also won a Brit Award this month for best British group.
Join our new commenting forum
Join thought-provoking conversations, follow other Independent readers and see their replies