Afghan pop star speaks about harrowing escape from Kabul in 'all-enveloping veil'
'I got lucky to get out of Afghanistan. But what about the rest of the people that are there?'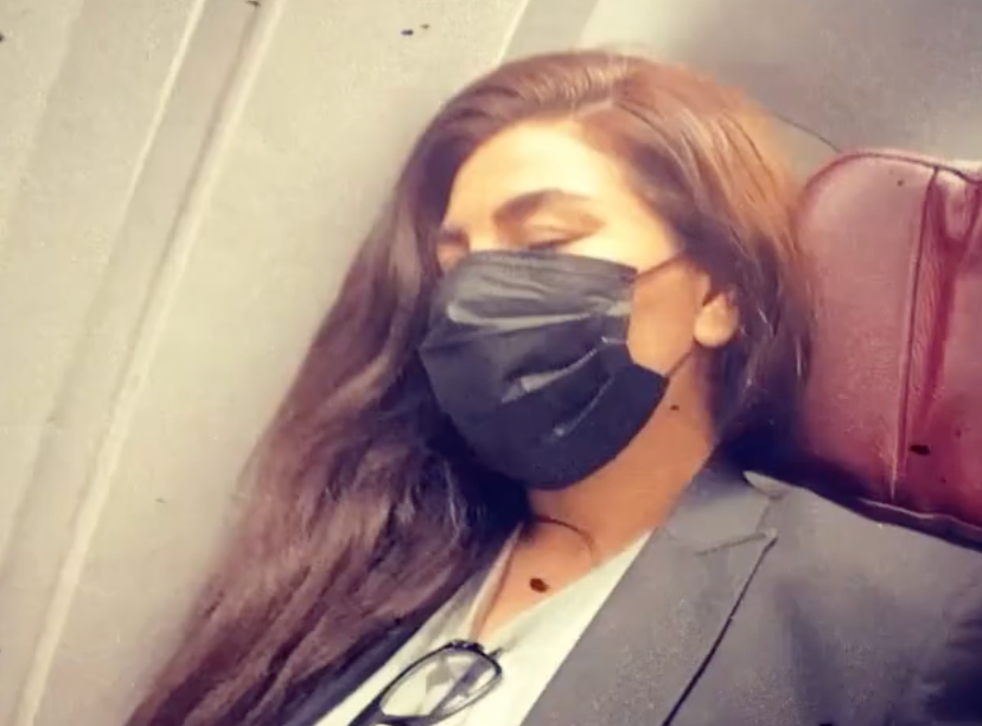 Afghan pop star Aryana Sayeed has described her harrowing escape from Kabul with her fiancé on a US cargo jet, wearing a veil, as the Taliban took control of Afghanistan last week.
The 36-year-old singer and songwriter told news agency Reuters that she received a warning call about the Taliban's plan of taking control of the capital on 14 August, after which Sayeed and her fiancé Hasib Sayed booked flight tickets to leave the country on the next day.
The singer revealed that their flight never took off and that there was "panic" at the airport "punctuated by the sound of gunfire" on 15 August.
On that same day, Sayeed and her family left the airport and took shelter at a relative's house when they heard that Taliban forces were searching door-to-door in their neighbourhood.
The singer and her family left for the airport again and Sayeed said she was wearing "an all-enveloping" veil so that Taliban militants do not recognise her.
"We passed through five Taliban checkpoints. One of them stopped our car," Sayeed told the outlet. "The minute he saw me and the little boy, he said, 'Go.'"
She further described that her fiancé was one of the first ones to reach the US military-controlled airport. Sayeed said she pleaded with US officials to also let him in as he was engaged to "a very famous singer in the country," and if left alone and caught, the Taliban "will kill him."
The duo then flew out of the country on a cargo jet on 17 August. They first landed in Doha, Qatar, and finally reached the US on 19 August.
"I got lucky to get out of Afghanistan. But what about the rest of the people that are there?" Sayeed, who is a British citizen, said. "For the past 20 years, I mean, so many girls and so many women, they went to schools, they got educated. So many of them are school teachers, doctors ... so many achievements. How can it all just end, just like that?"
Enjoy unlimited access to 70 million ad-free songs and podcasts with Amazon Music Sign up now for a 30-day free trial
Sign up
On 21 August, the "Bache Kabul" singer also penned a note to President Joe Biden and the United Nations expressing her anger about their move to "leave Afghanistan in chaos."
"Taking a few thousand civilians/American citizens out of Afghanistan is appreciated but it won't solve the problem. What about the millions who are left behind in total chaos??" she wrote in an Instagram post.
She further implored that the US president should "stop funding Pakistan which they use to produce more terrorists and send them off to Afghanistan in the name of AL-QAEDA, ISIS, TALIBAN, etc!"
She added: "Please end this unfair, cruel war and the killings of our innocent people for the sake of God and for the sake of HUMANITY. Haven't they suffered enough????"
Join our new commenting forum
Join thought-provoking conversations, follow other Independent readers and see their replies