The Independent's journalism is supported by our readers. When you purchase through links on our site, we may earn commission.
Kanye West says he was a 'functioning alcoholic' and drank vodka in the morning
Rapper says awards snub partly drove him to drink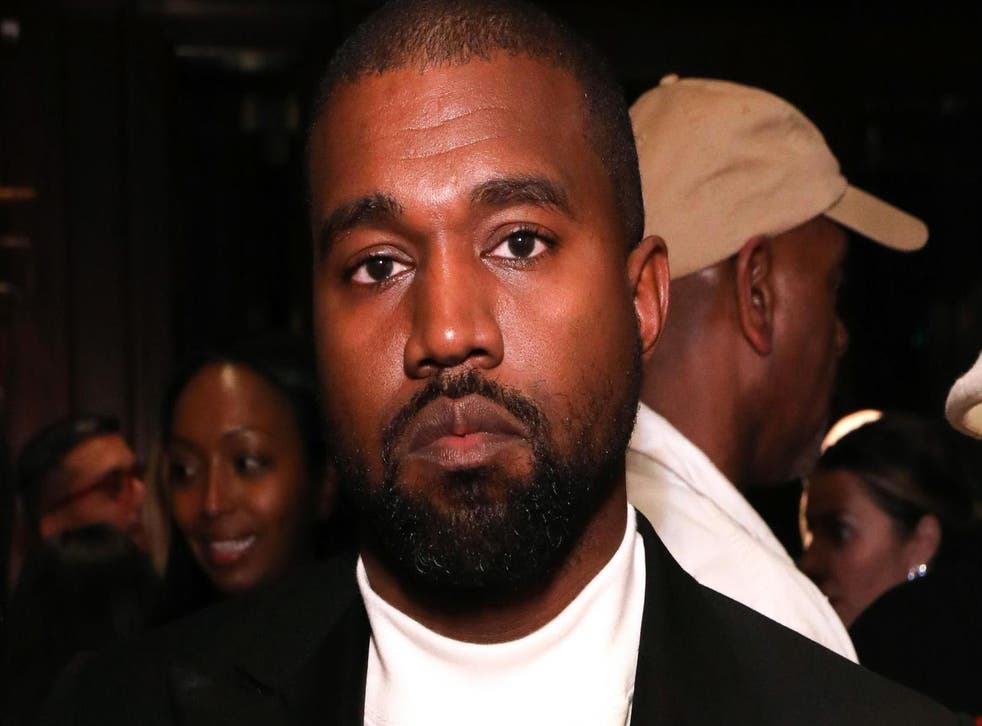 Kanye West has revealed he used to struggle with alcoholism.
The rapper said he was a "functioning alcoholic" and his addiction was partly brought on by his disappointment at not being nominated for certain music awards.
Speaking in a new interview with GQ, West said: "It's good that we found out about all of those awards shows that partially led me to alcoholism. Whistle been blown, you know?
"Imagine My Beautiful Dark Twisted Fantasy and Watch the Throne [being eligible] the same year and neither of them being nominated for Album of the Year. Imagine doing The Life of Pablo and driving down the road and never hearing none of those songs on the radio and your wife and your daughter are in the car."
Discussing the moment he decided to give up drinking, he added: "One day I was in my office working on the couture collection, and there was some Grey Goose in the fridge and I was just going to get a daytime drink, and I looked and thought, 'Devil, you're not going to beat me today.'
"That one statement is like a tattoo. I haven't had a drink since I realised I needed to take it day by day, but I never owned up, or was even told, 'Hey, you're a functioning alcoholic.'
"People have called me a crazy person, people have called me everything – but not a functioning alcoholic. And I would be drinking orange juice and Grey Goose in the morning."
The rapper infamously stormed the stage at the MTV Video Music Awards in 2009 to interrupt Taylor Swift's speech, while holding a bottle of brandy.
In the same interview, West reaffirmed his support for Donald Trump, saying he would vote Republican in the 2020 election.
Always drink responsibly. For more information, visit Drinkaware.co.uk.
For guidance and support on drug addiction, you can contact the 24-hour Frank helpline on 0300 123 6600, text the charity at 82111 or email at frank@talktofrank.com.
Register for free to continue reading
Registration is a free and easy way to support our truly independent journalism
By registering, you will also enjoy limited access to Premium articles, exclusive newsletters, commenting, and virtual events with our leading journalists
Already have an account? sign in
Register for free to continue reading
Registration is a free and easy way to support our truly independent journalism
By registering, you will also enjoy limited access to Premium articles, exclusive newsletters, commenting, and virtual events with our leading journalists
Already have an account? sign in
Join our new commenting forum
Join thought-provoking conversations, follow other Independent readers and see their replies