Kanye West is 'working on a new album on a mountaintop'
After deleting his social media profiles...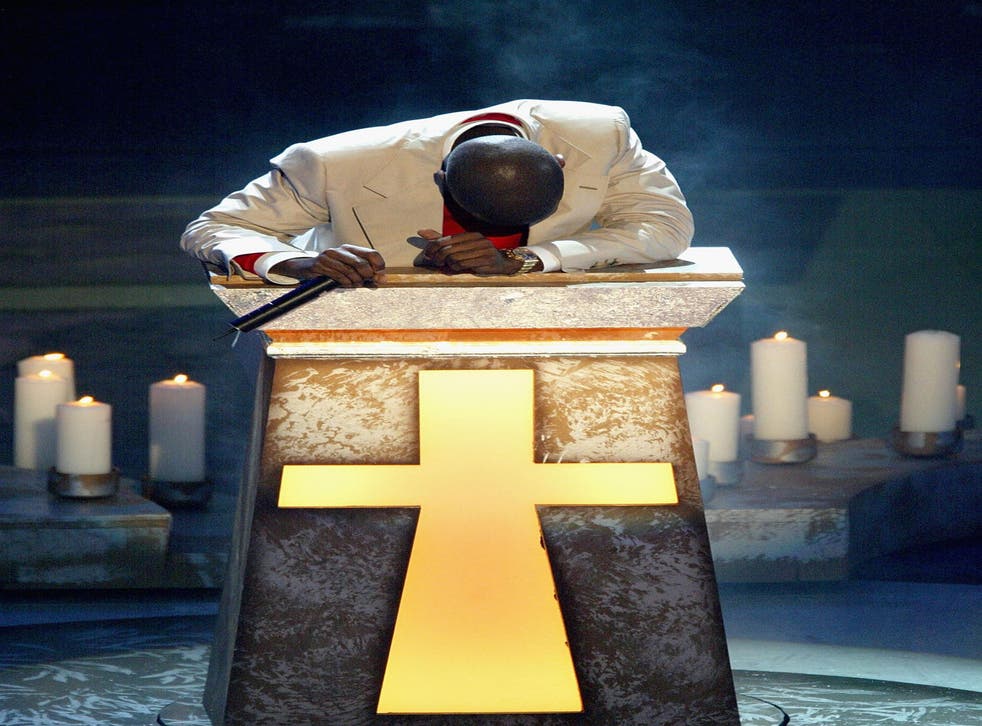 Kanye West has reportedly pulled a Bon Iver, heading to the wilderness to work on his new album, the follow-up to 2016's The Life of Pablo.
TMZ reports that he is 'in the middle of the creative process' atop a mountain in Wyoming, has been there a week and has visited the retreat on previous occasions this week.
This would explain his absence at events like the Met Gala recently, and follows his decision to completely delete his Twitter and Instagram pages.
"I got rid of my phone so I can have air to create," he previously tweeted.
Interest in new Kanye material is particularly piqued as it will follow his hospitalisation and controversial endorsement of President Trump.
Run the Jewels' Killer Mike recently defended Kanye's decision to meet with Trump, saying: "It didn't bother me, why wouldn't you [meet the President]? Black people shouldn't have permanent friends or enemies, they should have permanent interest.
"If it wasn't for Dr. Martin Luther King being willing to meet with people like [Governor] George Wallace, Wallace would have not have ended up starting as a racist bigot and ending as a person who found God in some way, and appointed more blacks to his office than any other governor since."
Register for free to continue reading
Registration is a free and easy way to support our truly independent journalism
By registering, you will also enjoy limited access to Premium articles, exclusive newsletters, commenting, and virtual events with our leading journalists
Already have an account? sign in
Register for free to continue reading
Registration is a free and easy way to support our truly independent journalism
By registering, you will also enjoy limited access to Premium articles, exclusive newsletters, commenting, and virtual events with our leading journalists
Already have an account? sign in
Join our new commenting forum
Join thought-provoking conversations, follow other Independent readers and see their replies