Kanye West new album Waves release date: Swish name change, track listing and everything we know so far
Kendrick Lamar, Ty Dolla $ign and Sia will all feature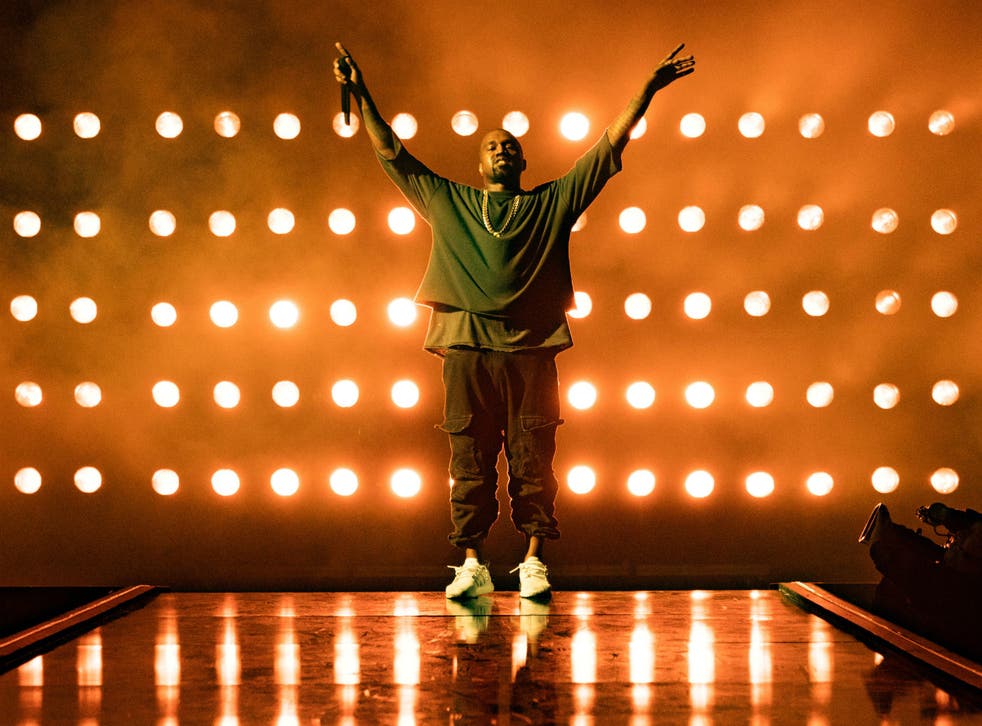 At a time when most rappers are dropping surprise releases, Kanye West is refreshingly transparent about his new album, dishing out a ton of information about it and even keeping fans posted on updates and name changes.
Here's what we know so far:
Name
Waves (stylised as WAVES). The record was until this week called SWISH and originally named So Help Me God. They're all pretty different in tone, so the album has clearly undergone a number of creative changes. Capricious as Kanye is, I wouldn't be that surprised if we got another name change before launch.
Release date
WAVES comes out through GOOD Music, Roc-A-Fella Records, and Def Jam Recordings on 11 February, 2016.
Release method
This isn't clear yet. He might go straight to streaming services like Kendrick did with To Pimp A Butterfly, make Waves iTunes and physical-only like Adele did with 25, or, probably most likely, put it on iTunes for a couple of days before releasing it to Spotify etc, as Drake has so successfully.
Outside chance he'll release it on Tidal (imagine!)
He'll also premiere the album in its entirety live at Madison Square Garden, simulcast at cinemas around the world (Vue are running it in the UK).
Track listing
As per Kanye's latest tweets:
1. "Nina Chop"
2. "Father Stretch My Hands, Pts. 1 & 2"
3. "Waves"
4. "High Lights"
5. "30 Hours"
6. "No More Parties in L.A." (featuring Kendrick Lamar)
7. "Fade" (featuring Post Malone and Ty Dolla $ign)
8. "FML"
9. "Real Friends" (featuring Ty Dolla $ign)
10. "Wolves" (featuring Sia & Vic Mensa)
11. "Ultra Light Beam"
Producers
Respective Drake and Freddie Gibbs collaborators Boi-1da and Madlib worked on the album, along with Cashmere Cat and Sinjin Hawke.
Mike Will Made It said that Yeezy has also been 'reaching out' to him for ideas, and expect Yeezus super producer Rick Rubin to have applied some finishing touches.
Samples
"No More Parties in LA" - "Give Me My Love" performed by Johnny "Guitar" Watson, "Suzie Thundertussy" performed by Junie Morrison, and "Stand Up and Shout About Love" performed by Larry Graham.
"Fade" - "Can You Feel It" performed by Mr. Fingers, "Deep Inside" performed by Harddrive, and "(I Know) I'm Losing You" performed by Rare Earth.
"Real Friends" - "Friends" performed by Whodini.
Artwork
Ye tweeted artwork for the release when it was still So Help Me God, but it likely will have changed since the new title. No word on it yet.
Register for free to continue reading
Registration is a free and easy way to support our truly independent journalism
By registering, you will also enjoy limited access to Premium articles, exclusive newsletters, commenting, and virtual events with our leading journalists
Already have an account? sign in
Register for free to continue reading
Registration is a free and easy way to support our truly independent journalism
By registering, you will also enjoy limited access to Premium articles, exclusive newsletters, commenting, and virtual events with our leading journalists
Already have an account? sign in
Join our new commenting forum
Join thought-provoking conversations, follow other Independent readers and see their replies