Kanye West attempts to clarify 'slavery was a choice' comments
Rapper managed to cause more controversy after an interview with TMZ, where he was confronted by a black member of staff who accused him of 'absence of thought'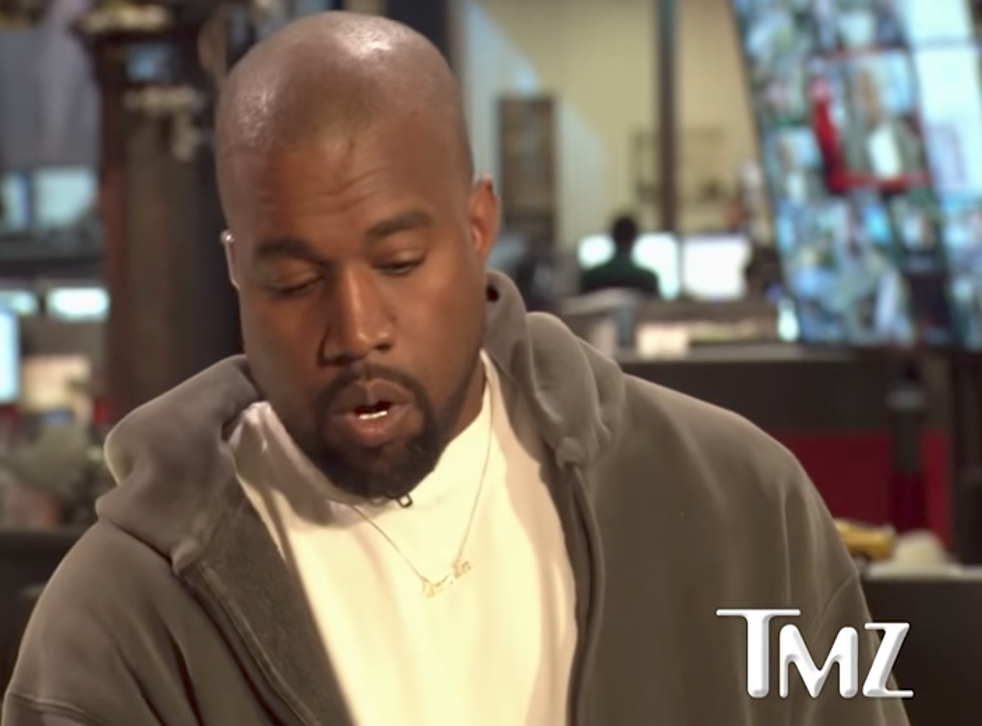 Kanye West has attempted to defend himself after causing uproar with controversial comments that suggested slavery was "a choice".
The rapper was being interviewed by TMZ after previously making headlines for supporting US president Donald Trump, when he said: "When you hear about slavery for 400 years... for 400 years? That sounds like a choice."
He added: "We're mentally imprisoned." He also referred to Trump as "my boy" and claimed the president was "one of rap's favourite people".
His comments prompted an angry, impassioned response by a black member of staff, Van Lathan, who said he believed West had an "absence of thought".
"You're entitled to believe whatever you want, but there is fact and real world, real life consequence behind everything that you just said," he told West, who stood still and listened to him.
"We have to deal with the marginalisation that has come from the 400 years of slavery that you said for our people was a choice," Mr Lathan continued, adding: "I'm appalled, and brother, I am unbelievably hurt by the fact that you have morphed into something to me that isn't real."
Since the uproar about West's slavery comments, he has posted a series of tweets attempting to clarify them and said he was being "attacked for presenting new ideas".
"We need to have open discussions and ideas on unsettled pain... to make myself clear. Of course I know that slaves did not get shackled and put on a boat by free will.
"My point is for us to have stayed in that position even though the numbers were on our side means that we were mentally enslaved," he added.
Kanye admits that he was 'hurt' that Jay Z and Beyonce didn't come to his wedding
He then compared himself to Willie Lynch, a slave owned who was said to have delivered a speech about controlling black slaves by turning them against one another (historians have doubted whether the speech was ever made).
"Kanye vs the media is modern day Willie Linch [sic] theory," he wrote.
"The reason why I brought up the 400 years point is because we can't be mentally imprisoned for another 400 years," he added. "We need free thought now. Even the statement was an example of free thought. It was just an idea."
Register for free to continue reading
Registration is a free and easy way to support our truly independent journalism
By registering, you will also enjoy limited access to Premium articles, exclusive newsletters, commenting, and virtual events with our leading journalists
Already have an account? sign in
Register for free to continue reading
Registration is a free and easy way to support our truly independent journalism
By registering, you will also enjoy limited access to Premium articles, exclusive newsletters, commenting, and virtual events with our leading journalists
Already have an account? sign in
Join our new commenting forum
Join thought-provoking conversations, follow other Independent readers and see their replies