The Independent's journalism is supported by our readers. When you purchase through links on our site, we may earn commission.
Kanye West releases new album The Life of Pablo exclusively through TIDAL
It features Frank Ocean, Chance the Rapper and Rihanna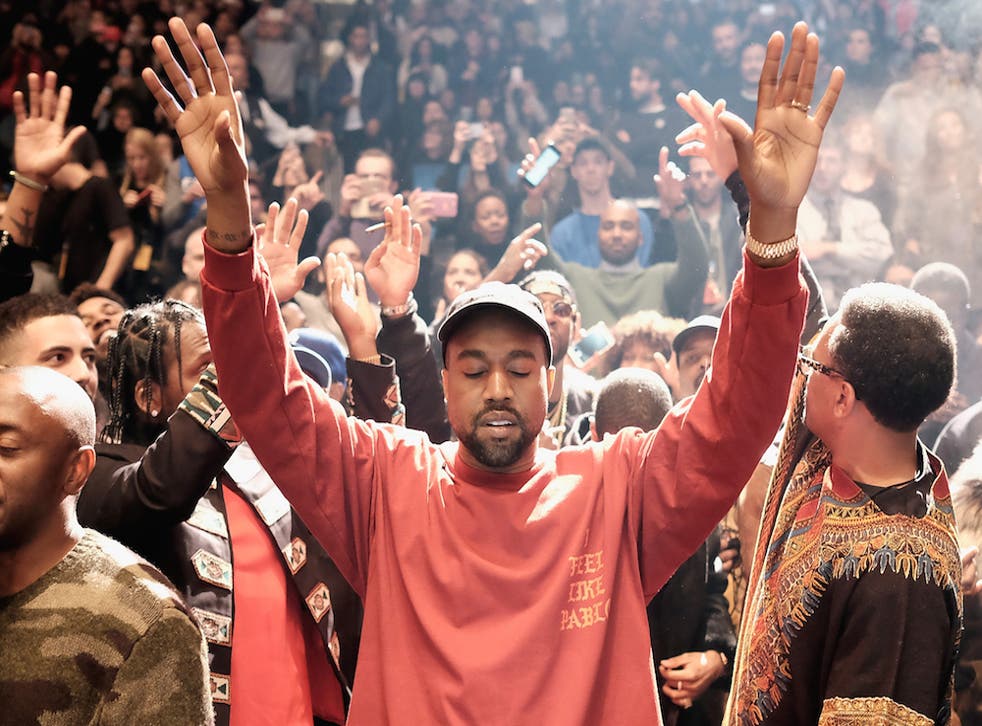 Finally, after three days of teasing, Kanye West has released his new album So Help Me God Swish Waves The Life off Pablo.
After performing album track "Ultra Light Beams" on SNL, the rapper/producer/Mr Kardashian announced the 18-track record would be exclusively released on Jay Z's TIDAL.
Pablo will also be made available to download from West's official website, receiving a wide release in a week's time.
It took over 40 minutes for the album to appear on TIDAL, with many fans growing impatient and Kim Kardashian tweeting that West's website was crashing due to unprecedented demand.
Listen through TIDAL here, but note you need to sign up to the streaming service to listen. If you are not a member, you can sign up to the service for a 30 day free trial, or just wait a week until it is on Spotify.
Kanye West premieres The Life of Pablo

Show all 7
In recent weeks, TIDAL has released a growing number of exclusives, including Beyoncé's latest single "Formation", which she performed at the Super Bowl, and Rihanna's ANTI.
The Life of Pablo is West's seventh major solo-album release, and follows 2013's critically acclaimed experimental album Yeezus.
The track listing contains the already released "Real Friends", "30 Hours" and Kendrick Lamar featuring "No More Parties in LA", while an updated version of "FACTS" also appears.
West recently blamed Chance the Rapper - who appears on the tracks "Ultralight Beam" and "Waves" - for the albums delay. In a Tweet, West also claimed he was $53 million in debt, and said that the Pablo the album title refers to is Saint Paul, rather than Pablo Picasso which many had believed.
The Life of Pablo final (we hope) tracklisting:
01 Ultralight Beam [ft. Chance the Rapper and Kirk Franklin]
02 Father Stretch My Hands Pt. 1 [ft. Kid Cudi]
03 Father Stretch My Hands Pt. 2 [ft. Desiigner]
04 Famous [ft. Rihanna]
05 Feedback
06 Low Lights
07 Highlights [ft. Young Thug]
08 Freestyle 4 [ft. Desiigner]
09 I Love Kanye
10 Waves [ft. Chris Brown]
11 FML [ft. The Weeknd]
12 Real Friends [ft. Ty Dolla $ign]
13 Wolves [ft. Frank Ocean and Caroline Shaw]
14 Silver Surfer Intermission
15 30 Hours
16 No More Parties in LA [ft. Kendrick Lamar]
17 Facts (Charlie Heat Version)
18 Fade [ft. Post Malone and Ty Dolla $ign]
Register for free to continue reading
Registration is a free and easy way to support our truly independent journalism
By registering, you will also enjoy limited access to Premium articles, exclusive newsletters, commenting, and virtual events with our leading journalists
Already have an account? sign in
Register for free to continue reading
Registration is a free and easy way to support our truly independent journalism
By registering, you will also enjoy limited access to Premium articles, exclusive newsletters, commenting, and virtual events with our leading journalists
Already have an account? sign in
Join our new commenting forum
Join thought-provoking conversations, follow other Independent readers and see their replies