Katy Perry teases new music after writing about experience of US election and supporting Hillary Clinton
It sounds as though the singer is working on her fourth album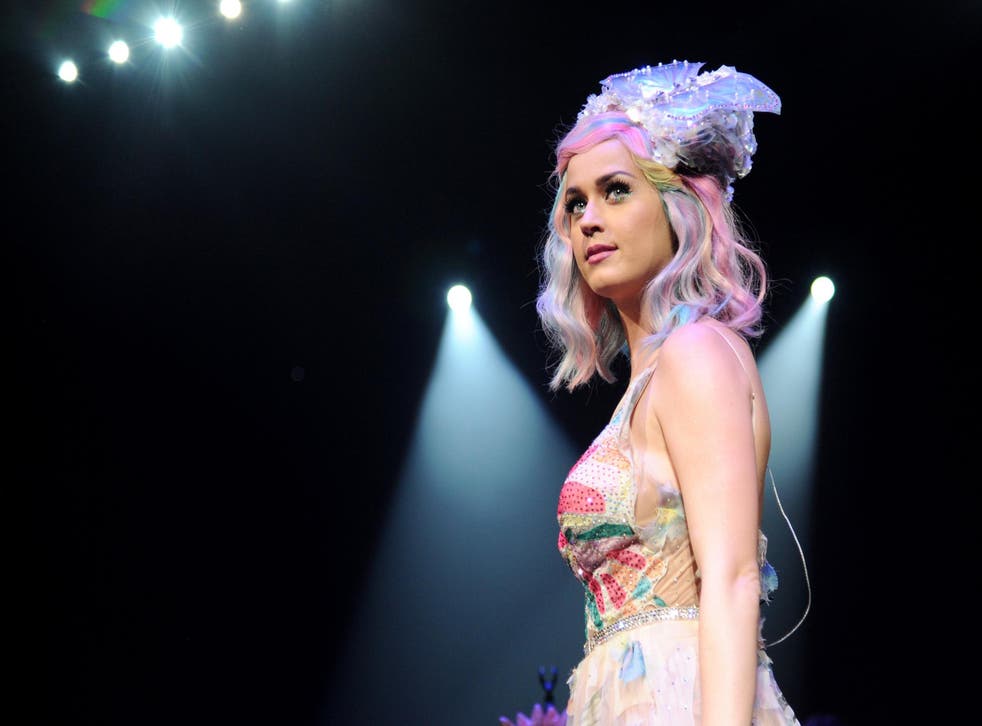 Katy Perry has teased clips of new music from the studio after hinting she would release something earlier this month.
The singer posted two clips on Instagram where music could be heard in the background, which were reposted on Twitter by a fan.
In the first, Perry shows her tooth covered in black marker as a track plays with her singing "Don't be scared to..." over an 80s funk-influenced bass line.
The second video films a guitar and plays instrumentation, while vocals from what is presumably a different song are heard.
Perry hinted at a new music project - what is assumed to be recording for her fourth studio album - at the beginning of December when she wrote about her experience of supporting Hillary Clinton in the 2016 presidential race.
"First and foremost, I am incredibly grateful to have received the Audrey Hepburn Humanitarian Award from my hero HillaryClinton," she wrote. "This award will be a constant reminder to get out of my bubble and back into the field to shine a light on issues that matter most, especially to illuminate the plight of vulnerable children who are living without basic human needs and rights."
She continued: "Hillary helped me see that we're all in this together, no matter where we come from, what color we are, or what status and education we have or don't have. Hillary lit a fire inside of me that burns brighter and brighter every day, and that fire will NEVER be put out.
"Feelings of despair still comes in waves, but now more than ever I am MOTIVATED to fight against social injustice and to promote equality and kindness as best I know how, through my art and influence.
Teasing new music, she finished the post with: "I am continually inspired by her strength and how she continues to rise like the Phoenix she is, every time. It's funny, sometimes people who disagree with me just say, "Shut up and sing." Boy, will I do so in a whole new way… next year. Hell hath no fury like a woman REBORN."
Perry was one of Clinton's most vocal supporters. She sang at the Democrat candidate's rally in Philadeliphia, and dressed as her for Kate Hudson's Halloween party.
After Donald Trump won she tweeted a series of messages that urged supporters to "rise up" and that "#LoveTrumpsHate".
She added: "Do not sit still. Do not weep. MOVE. We are not a nation that will let HATE lead us."
Join our new commenting forum
Join thought-provoking conversations, follow other Independent readers and see their replies