Katy Perry and Orlando Bloom meet Pope at Vatican conference
Perry was attending the Unite to Cure conference to speak on meditation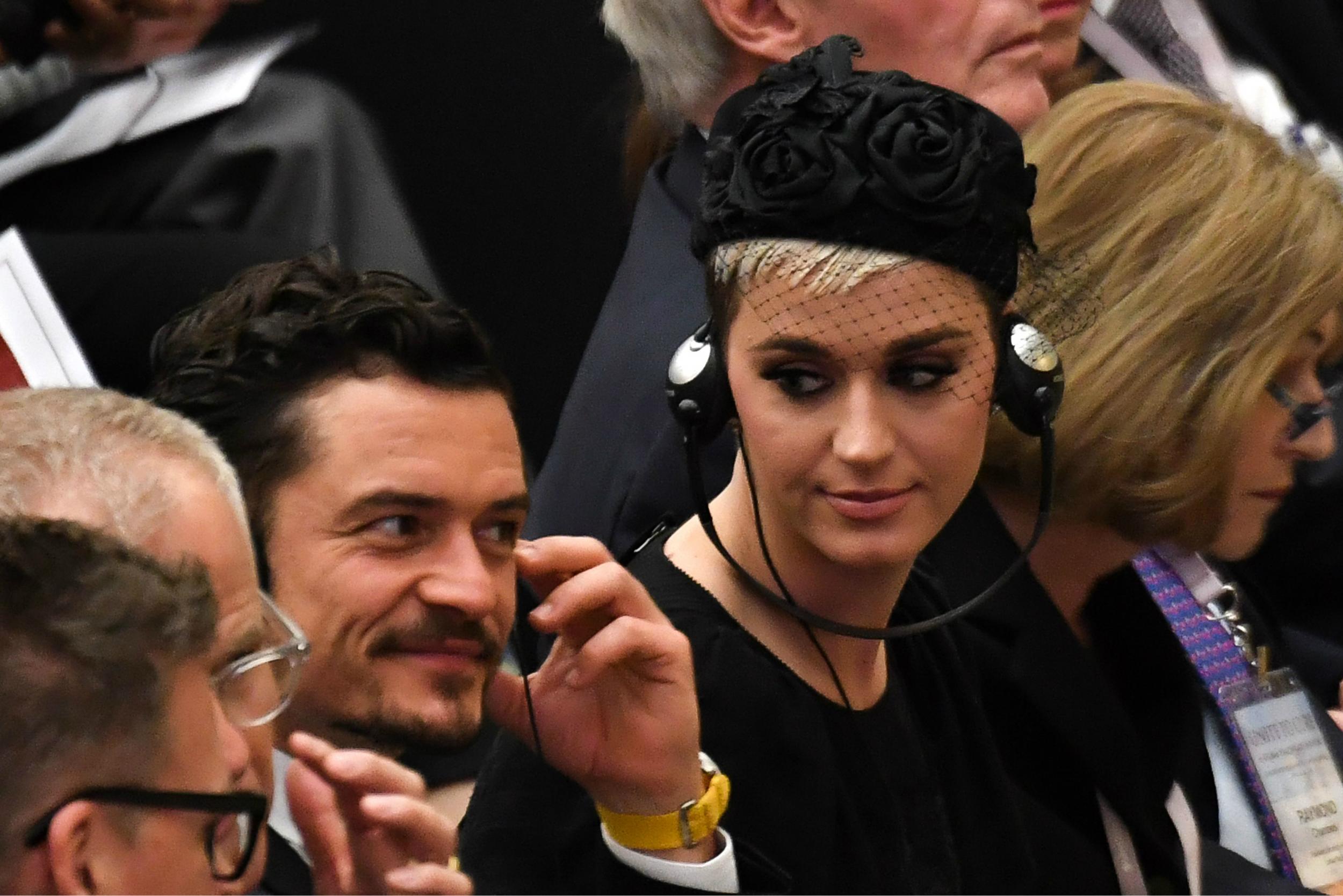 Katy Perry and Orlando Bloom arrived in Rome to attend the Unite to Cure conference in Vatican City.
The three-day conference, held 26-28 April, united a wide range of individuals - healthcare, media, and technology experts alongside figures from the entertainment world - to discuss how technology can be used to improve the quality of and access to healthcare. Perry attended the event to speak on meditation.
Both Perry and Bloom were dressed entirely in black; Vatican protocol demands that women wear black when meeting the Pope, with Perry also wearing a short veil in accordance with tradition.
"Happy Saturday everyone, I'm here in Rome at the Vatican, to speak on meditation. I'm with my momma, my darling [Orlando], and my manager, Steve! It's a great day! I am so excited!," she told fans on Instagram Stories. She also posted a video of the moment she met the Pope and shook his hand.
Pope Francis, in his speech, stressed the importance of preventative care and praised new advances in curing autoimmune, neurogenerative diseases and in the field of regenerative medicine (via Vatican News).

Perry and Bloom, who had previously dated but split in 2016, were rumoured to have reconciled earlier this year. This new public appearance seems to confirm those rumours.
Perry was raised as an evangelical Christian and Bloom has been a Buddhist since age 16; Unite for the Cure, however, was staged as a multi-denominational event.

Follow Independent Culture on Facebook for all the latest on Film, TV, Music, and more.
Join our commenting forum
Join thought-provoking conversations, follow other Independent readers and see their replies