Kendrick Lamar halts performance mid-song after white fan he invited onstage says N-word
Woman appeared confused by Lamar's decision to stop performance of 'M.A.A.D City', saying: 'Am I not cool enough for you? What's up bro? What's up?' 
Ilana Kaplan Comments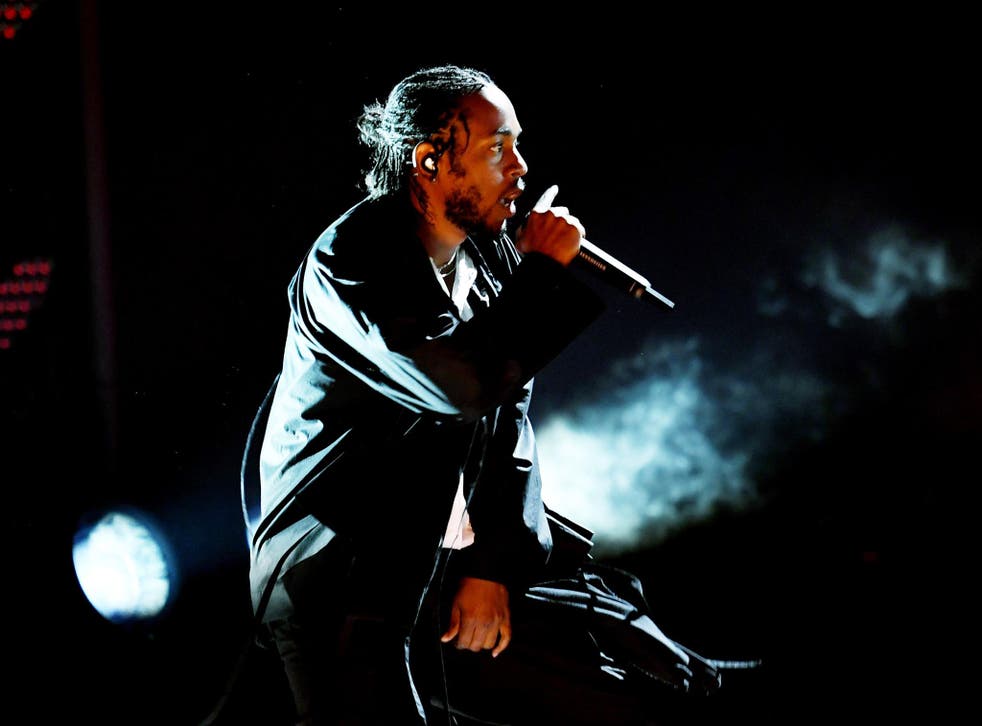 Kendrick Lamar halted a live performance in the middle of a song after a white fan he had invited onstage repeatedly used the N-word.
The rapper - who was performing his hit 'M.A.A.D City' at Hangout Festival on Sunday night - had invited a white, female fan called Delaney onto the stage with him, but interrupted her after she repeatedly used the N-word during the track.
During the Alabama festival, the Lamar stopped the music when he heard the fan rap the racial slur, which features in the track's lyrics, multiple times.
When the music stopped, Delaney asked: "Aren't I cool enough for you? What's up, bro?"
The audience booed the fan after hearing her rap the racial slur three times.
Lamar proceeded to say "you got to bleep one single word, though," referring to the fan's use of the N-word.
The fan replied, suggesting it was an absentminded mistake: "Oh, I'm sorry. Did I do it? I'm so sorry… I'm used to singing it like you wrote it."
Lamar then gave the fan an opportunity to redeem herself by letting her continue rapping and also censor herself.
The 30-year-old's performance comes one month after he won the 2018 Pulitzer Prize for Music for his 2017 album DAMN. Lamar's win was the first for a non-jazz or classical artist.
Register for free to continue reading
Registration is a free and easy way to support our truly independent journalism
By registering, you will also enjoy limited access to Premium articles, exclusive newsletters, commenting, and virtual events with our leading journalists
Already have an account? sign in
Join our new commenting forum
Join thought-provoking conversations, follow other Independent readers and see their replies