Geraldo Rivera responds to Kendrick Lamar diss, says young people are more hurt by hip hop lyrics than racism
Fox News reporter was previously embroiled in controversy over his comments about artist's BET Awards performance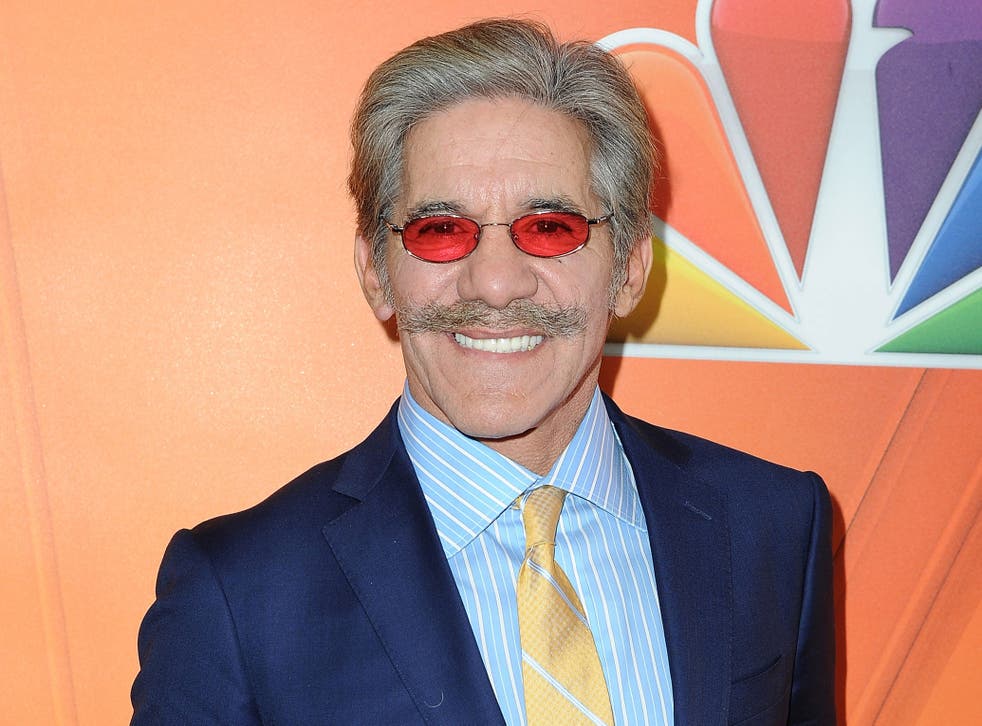 Geraldo Rivera has responded to Kendrick Lamar's diss about him on new album DAMN.
The artist was branded "irresponsible" by Rivera, a Fox News reporter, over his 2015 performance at the BET Awards, where he stood on top of a police car and broke out of chains.
Shortly after the performance, Rivera commented: "This is why I say that hip-hop has done more damage to young African-Americans than racism in recent years. This is exactly the wrong message."
In response, Lamar featured a rap on 'YAH' which goes: "Fox News wanna use my name for percentage/"Somebody tell Geraldo this nigga got ambition" and also included the clip of Rivero speaking at the end of 'BLOOD' - the first track on the record.
Rivero has now responded to the diss in a 17-minute video rant posted to his Facebook page.
Stating that he has "no beef with Kendrick [Lamar]... I think that [he... along with Drake] is the most talented hip hop artist, rapper, whatever you wanna call it", Rivera goes on to explain how Lamar had come to reference him in the track.
Rivera, a former civil rights lawyer, calls the lyric referencing him "benign" and claims that the repeated use of an "us against them mentality" between minority youth and police offers is "the worst role-model. It's the worst example".
He argues that it would be better for rappers and activists to "work around" racism, rather than try and abolish it, and suggested that issues within the black community are what cause the "real problems".
"I think there is a real issue of police violence," he clarifies, "but again, I stress, I think it pales in comparison to the ghetto civil war being raged".
Rivera goes onto say that his Puerto Rican, Jewish background makes him "more street" than his co-workers: "Nobody's seen more violence — no big time reporter has ever seen more ghetto violence, urban violence than me. I'm Avenue C. I know about it," he says.
"How about finishing high school? How about finishing college?" he asked. "I was the first kid in my family to get to college..."
Enjoy unlimited access to 70 million ad-free songs and podcasts with Amazon Music Sign up now for a 30-day free trial
Sign up
"You get ahead by starting your own business, getting a job that has some mobility, working hard at it... picking yourself up by your bootstraps, having a positive attitude.
"Look at the example of Barack and Michelle Obama, be like them." [Rivera omitted the fact that Barack Obama is a huge Kendrick fan, as is the artist of the former US President.]
He also read out a list of tracks by various hip hop stars and criticised them for how they portrayed violence and negative relationships between law enforcement and the black community.
He uses Marvin Gaye's 'What's Going On?' as an example of the positive message he wants to see in hip hop, then argues that a 15-year-old growing up in south Chicago would be hurt more by Lamar's lyrics than by systemic racism.
Lamar dropped his new album DAMN. on Good Friday - check for the latest responses, reviews and updates here.
Register for free to continue reading
Registration is a free and easy way to support our truly independent journalism
By registering, you will also enjoy limited access to Premium articles, exclusive newsletters, commenting, and virtual events with our leading journalists
Already have an account? sign in