Knebworth House rocked to its foundations
Cancellation of music festival leaves owner struggling to pay for essential repair work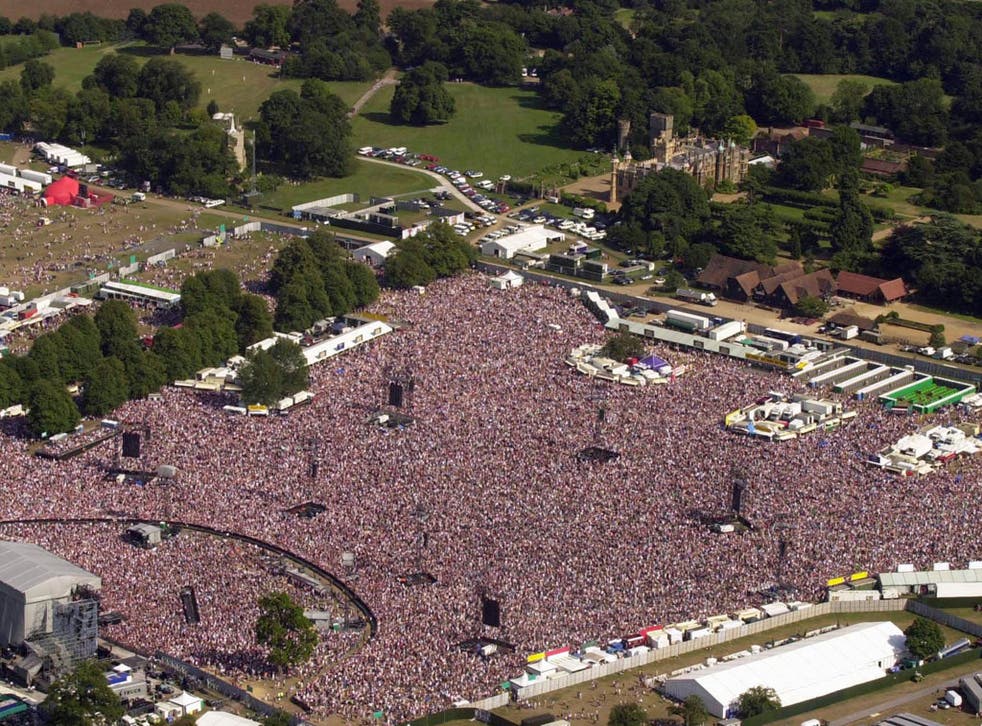 Knebworth, the stately home which has rocked to Led Zeppelin, Pink Floyd and Oasis, faces a "huge hole" in its finances after the cancellation of a festival to have been headlined by Queen.
Martha Lytton-Cobbold, who manages the gothic Hertfordshire mansion which has been home to the Lytton family since 1490, is counting the cost of the decision to axe Sonisphere, a three-day heavy rock event which was due to take place in July. Poor ticket sales contributed to the cancellation of the festival, which was to have been headlined by Queen, with their new singer Adam Lambert, and also feature the bands Kiss and Faith No More.
First employed as a rock venue in the mid-70s, income from events staged at Knebworth Park bowl, which can accommodate 125,000 fans, has provided vital funds for repair work to the home, which was placed on English Heritage's register of buildings at risk in 2010.
English Heritage is encouraging land-owning aristocrats to use live concerts as an income-raising tool. The Duchess of Northumberland invited Status Quo and Jools Holland to play at Alnwick Castle and created a Harry Potter tour to cash in on its role as Hogwarts in the film series.
Profits from Sonisphere, first staged in 2009, are needed to complete a £9.2m restoration programme to halt the decay of Knebworth House and of valuable artefacts in its 28 acres of landscaped gardens. The Cobbold family may have to leave the Grade II* listed building if it cannot maintain the estate.
Mrs Cobbold said: "Losing Sonisphere has left a huge hole in our financial projections. But there is a lot of economic instability which affected ticket sales and the promoters took an intelligent decision to cancel this year."
Proceeds from Robbie Williams' shows at Knebworth in 2003, which sold out, allowed the Cobbolds to build a new mainline sewage connection around the grounds. Further essential work will now have to be delayed.
A Red Hot Chili Peppers show in June is unaffected and the house and gardens will be open to the public in July.
But the proceeds will not make up for the unsold £145 weekend tickets offered to 60,000 heavy metal campers. These appear to have opted instead for Sonisphere's rival, the Download Festival, held at Donington Park in June and featuring Metallica and the return of Ozzy Osbourne's Black Sabbath.
Enjoy unlimited access to 70 million ad-free songs and podcasts with Amazon Music Sign up now for a 30-day free trial
Sign up
Sonisphere would return in 2013, Mrs Cobbold said. Meanwhile, Live Nation UK, the promoter of Download, revelled in the collapse of its rival. John Probyn, its chief operating officer, tweeted: "Another one bites the dust."
The Big Chill and Glastonbury are among the other big festivals to have been cancelled this year. Steep ticket prices and a glut of competing events, most notably the Olympics, have been blamed for a downturn in the industry.
Live at Knebworth: Greatest hits
Pink Floyd 1975
Luton Airport gave special clearance for two Spitfires to fly over the stage as Floyd struck their first chord. The planes arrived on time but the band ambled on 90 seconds late.
Led Zeppelin 1979
200,000 fans turned up for first UK shows since 1975. Band claimed they were "rusty" and reviews were mixed.
Oasis 1996
Britpop's peak: 2.6 million people applied to see the gig, the biggest demand for tickets in British concert history.
Robbie Williams 2003
Determined to beat Oasis, the former Take That star played three nights to 375,000 fans with one night screened live on television to 3.5 million viewers.
Register for free to continue reading
Registration is a free and easy way to support our truly independent journalism
By registering, you will also enjoy limited access to Premium articles, exclusive newsletters, commenting, and virtual events with our leading journalists
Already have an account? sign in
Register for free to continue reading
Registration is a free and easy way to support our truly independent journalism
By registering, you will also enjoy limited access to Premium articles, exclusive newsletters, commenting, and virtual events with our leading journalists
Already have an account? sign in
Join our new commenting forum
Join thought-provoking conversations, follow other Independent readers and see their replies