Kurt Cobain honoured with crying statue in hometown
The Nirvana star never liked Aberdeen but has been memorialised regardless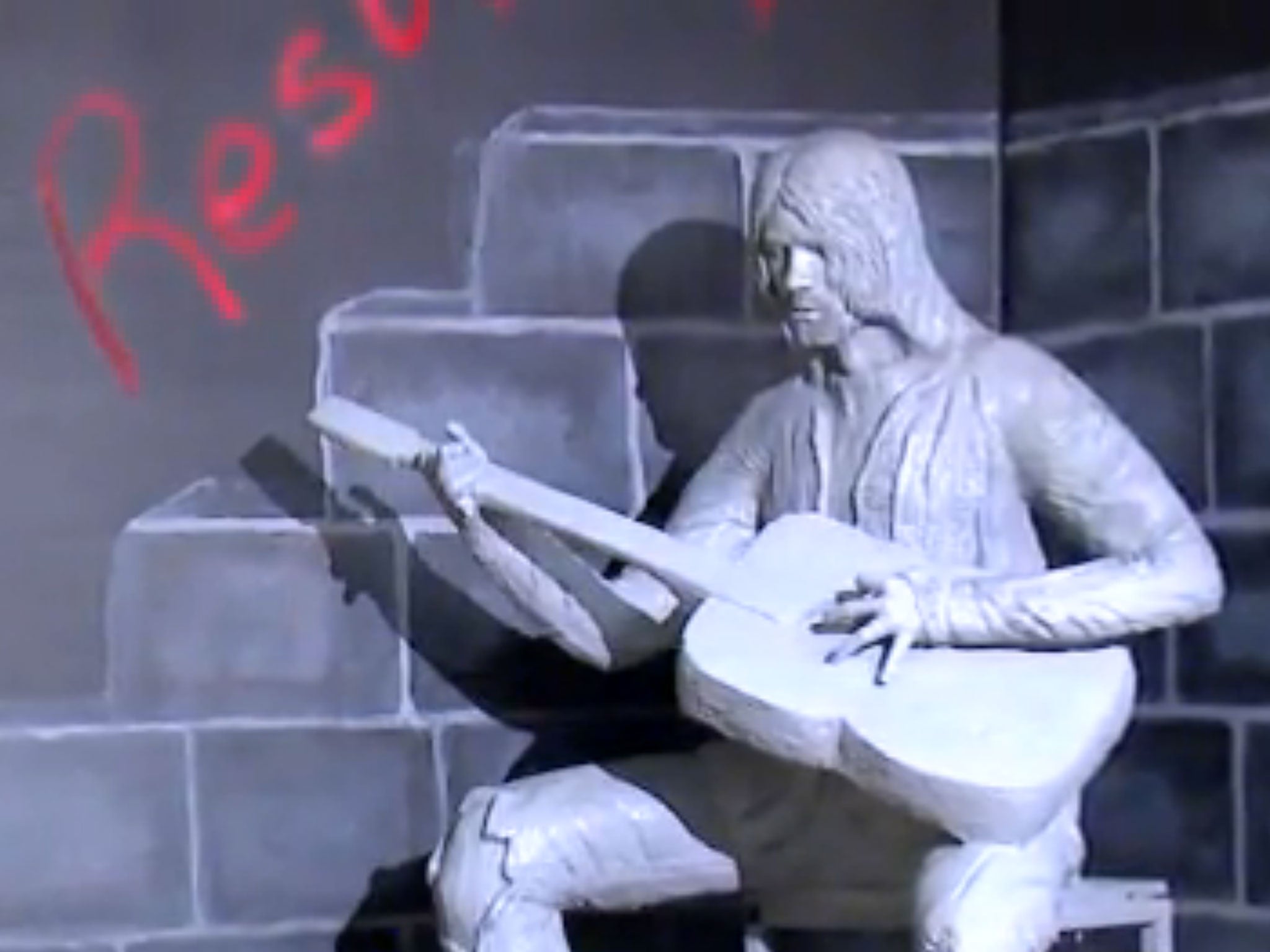 Kurt Cobain of Nirvana fame has been honoured in his hometown with a statue, which could be seen as a nice, celebratory gesture, was said statue not shedding a very large, immortalised tear.
Aberdeen in the US state of Washington erected the statue to mark what would have been the "Smells Like Teen Spirit" singer's 47th birthday, had he not shot himself aged 27 after a battle with heroin addiction, chronic stomach problems and depression.
Last week, Aberdeen's mayor Bill Simpson declared that 20 February would be known as 'Kurt Cobain Day', something he believed "should have (been) done a whole heckuva long time ago".
Randi Hubbard first started building the concrete statue when Cobain died in 1994, helped by local art students. The city refused to accept it when she offered it to them, so the statue remained in her shop, where people travelled miles to see it.
To make up for the town's delay in finally displaying Hubbard's statue, it was unveiled at the Aberdeen Museum of History, which Simpson hopes will become "as big as Graceland".
"Paul McCartney said Kurt Cobain was a genius, that said a lot for me," Simpson told Seattle's Komo News. "We want him to be known for his music."
After receiving backlash for memorialising a rock star who never spoke kindly of his hometown, Simpson added:
"Yeah, they weren't the best people. I'm not either."
Nirvana will be inducted into the Rock and Roll Hall of Fame on 10 April which Hoquiam in Washington, where Cobain once lived, has named 'Nirvana Day'.
Join our commenting forum
Join thought-provoking conversations, follow other Independent readers and see their replies