All Points East festival: Nick Cave and Kylie Minogue perform surprise rendition of 'Where The Wild Roses Go'
Duet is considered one of Minogue's most 'left-field' career moments and is Cave's most successful single to date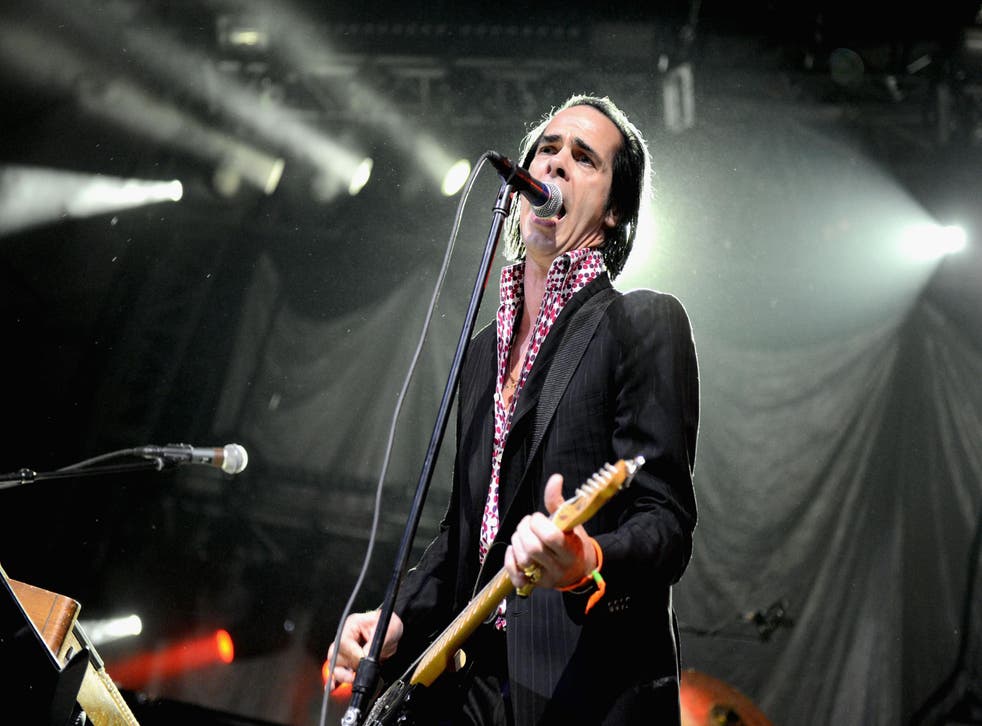 Kylie Minogue made a surprise appearance at Nick Cave and The Bad Seeds' show at All Points East festival in London.
The pop star performed with her fellow Australian - with the pair embracing as she came onstage - in a rare live rendition of their 1995 song "Where The Wild Roses Grow".
The track was a No.11 hit in the year of its release. It remains one of Minogue's most "left-field" career moments, and also the most successful single for Cave - who wrote the song.
It originally appeared on the 1996 album Murder Ballads: a collection of songs about death, and is often cited as the track which helped transform Minogue's image from a novelty pop star to a credible musician.
The pair have performed the song several times since its release, with the most recent before the APE show taking place at KOKO in London in 2013,
In the official video, she was featured with dark red hair, singing in a river as she relived the details of character Eliza Day, and the details of her murder.
During the same show, Cave also performed hits such as "One More Time With Feeling" and "Into My Arms", as he closed the Sunday night of the festival - which culminated in a stage invasion.
Register for free to continue reading
Registration is a free and easy way to support our truly independent journalism
By registering, you will also enjoy limited access to Premium articles, exclusive newsletters, commenting, and virtual events with our leading journalists
Already have an account? sign in
Register for free to continue reading
Registration is a free and easy way to support our truly independent journalism
By registering, you will also enjoy limited access to Premium articles, exclusive newsletters, commenting, and virtual events with our leading journalists
Already have an account? sign in
Join our new commenting forum
Join thought-provoking conversations, follow other Independent readers and see their replies