Lana Del Rey defends decision to play Israel show
'I would like to remind you that performing in Tel Aviv is not a political statement or a commitment to the politics there'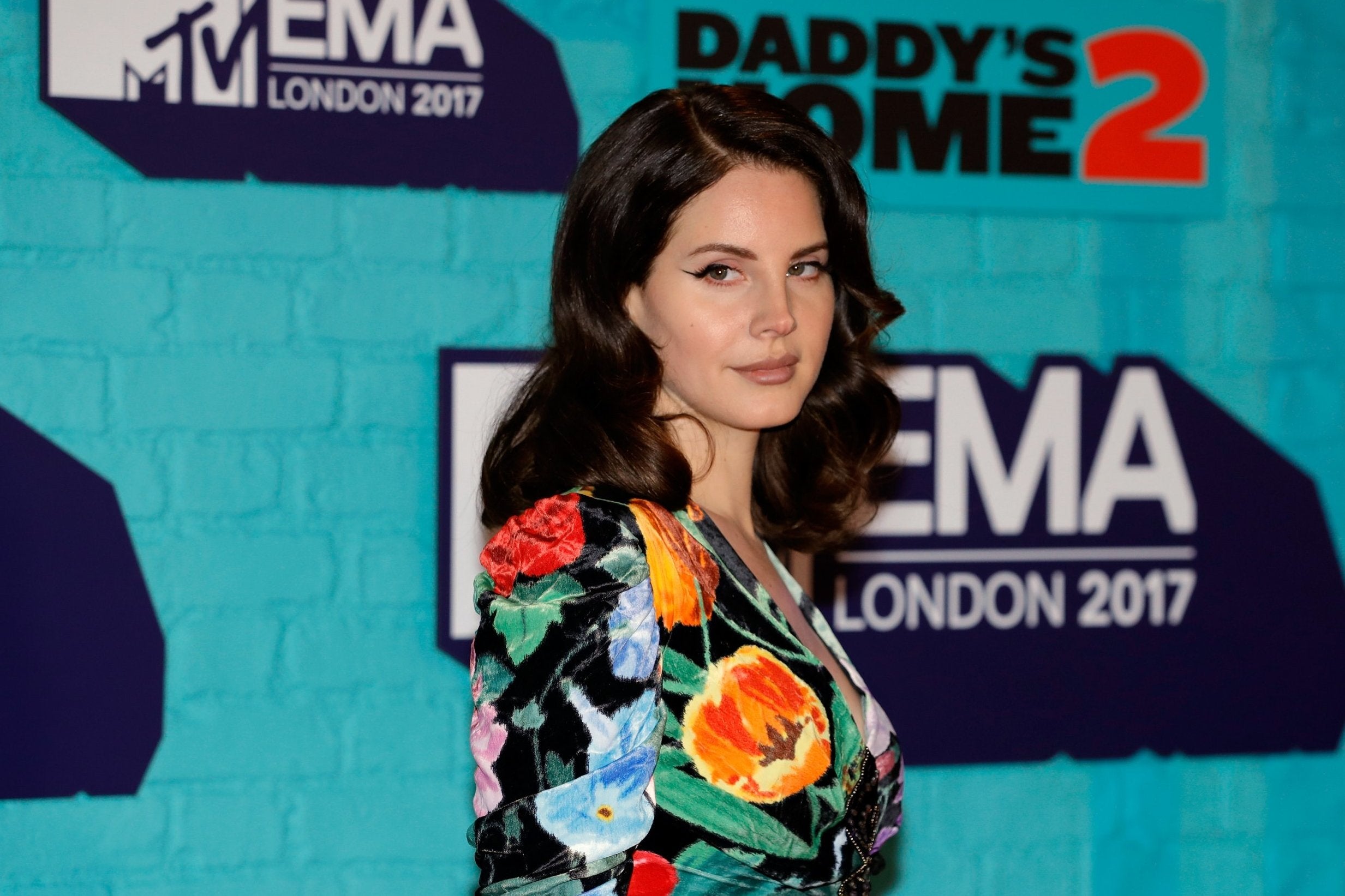 Lana Del Rey has issued a statement in defence of her decision to perform in Israel.
The musician has faced criticism after announcing she'll play Meteor Festival in Tel Aviv this week, with a large number of musicians supporting a cultural boycott against the country as a way to protest its government's treatment of Palestinians.
"We signed onto the show [with] the intention that it would be performed for the kids there and my plan was for it to be done with a loving energy [with] a thematic emphasis on peace," she wrote, posting the statement to Twitter. "If you don't agree with it I get it. I see both sides."
She stressed that the decision was not intended to be "a political statement", adding that she doesn't always agree with the politics of the places she performs in, highlighting her own country as an example.
"We don't always agree with the politics of the places we play within or in our own country – sometimes we don't even feel safe, depending on how far abroad we travel – but we are musicians and we've dedicated our lives to being on the road," she wrote.
"I would like to remind you that performing in Tel Aviv is not a political statement or a commitment to the politics there just as singing in California doesn't mean my views are in alignment [with] my current government opinions or sometimes inhuman actions."

Meteor Festival takes place in Kibbutz Lehavot Habashan, Israel on 6-8 September, with Del Rey set to appear alongside musicians such as ASAP Ferg, Flying Lotus, Pusha T, and Of Montreal.
PACBI – the Palestinian Campaign for the Academic and Cultural Boycott of Israel – issued a statement in response to Del Rey's defence, reading: "We urge you to reconsider. We doubt you would have played in apartheid South Africa; likewise, artists refuse to play in apartheid Israel. Please respect our nonviolent picket line, and cancel your Meteor performance."
There is a long history of artists either cancelling performances in Israel or publicly joining the cultural boycott. In 2015, a group of 700 artists – including Brian Eno, Riz Ahmed, and Ken Loach – vowed not to play music, accept awards, or attend events in the country until the "colonial oppression of Palestinians" comes to an end.

Last year, Lorde cancelled a performance in Tel Aviv after appeals by pro-Palestinian activists, stating that after having "lots of discussions" about the matter, "I'm not too proud to admit I didn't make the right call on this one".
However, a significant number of artists continue to play Israel, with Madonna choosing Tel Aviv to kick off The MDNA Tour in 2012. Meanwhile, Radiohead played the city last year, with frontman Thom Yorke responding to an open letter penned to him by Ken Loach, asking him to reconsider, stating: "Playing in a country isn't the same as endorsing its government".
The musician also brought up US politics as a counterpoint, writing: "We don't endorse Netanyahu any more than Trump, but we still play in America."
Follow Independent Culture on Facebook for all the latest on Film, TV, Music, and more.