Lana Del Rey unreleased demo 'Super Movie' leaks online
Fans believe the melancholic love ballad was recorded during her Honeymoon album sessions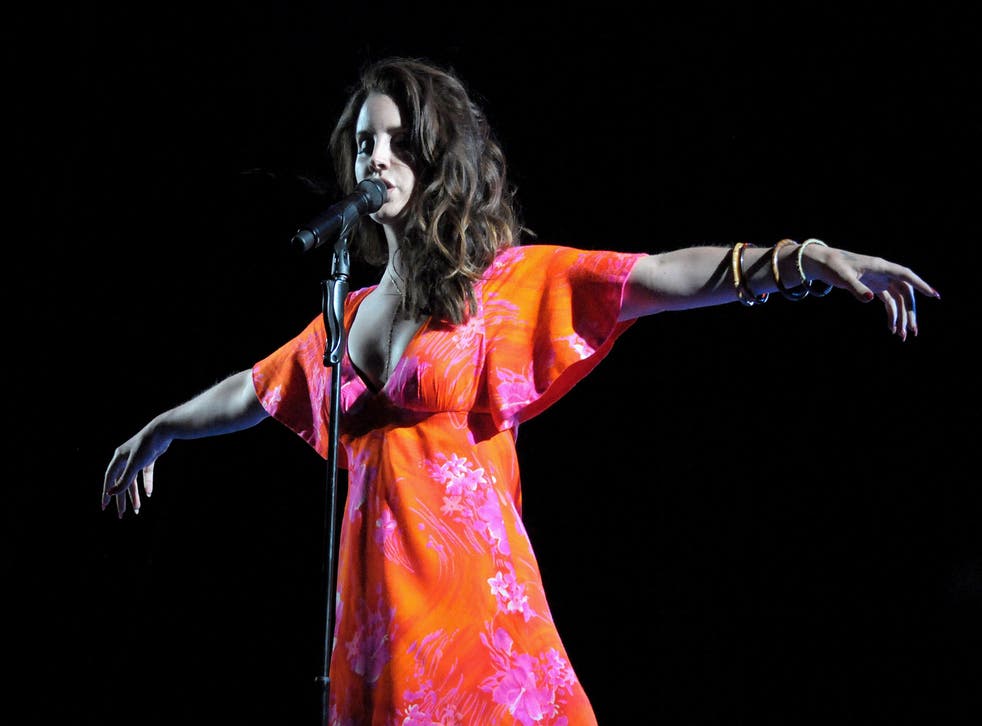 Unreleased Lana Del Rey song "Super Movie" has leaked online.
The previously unheard demo is a melancholic love ballad that some fans believe was recorded during her Honeymoon album sessions. Others are speculating that it was an early draft of 2010's "On Our Way" due to lyrical overlap with the choruses, but its origin currently remains unknown.
Del Rey's lethargic vocals are accompanied only by guitar strums as she sings about love lost with the passing of time. "Spin me round kiss me in your Chevrolet, I love you more with each and everyday," the chorus goes.

The 31-year-old singer-songwriter is busy working on the follow-up to last year's album. Reports have suggested that she is collaborating with "Video Games" co-writer Justin Parker again but fans are yet to be given any indication of when new music might be released.
"My label, Interscope, is pretty flexible and open to my records coming out at any time, so I don't have that pressure," she told NME last December. "I'm just happy to be able to keep on making music I can stand behind. That's enough for me."
Join our new commenting forum
Join thought-provoking conversations, follow other Independent readers and see their replies