Lana Del Rey covers Andrew Lloyd Webber's 'You Must Love Me' from Evita
Exclusive premiere: Singer performs a haunting version of the iconic track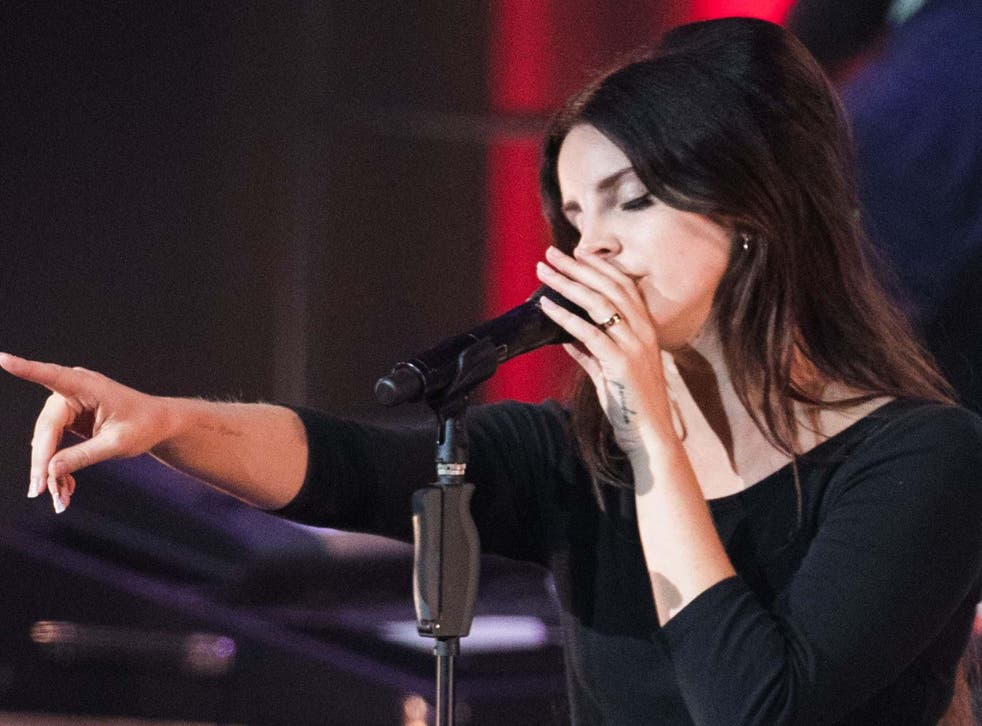 Lana Del Rey has recorded a stunning version of Andrew Lloyd Webber's song "You Must Love Me" from the iconic Evita, based on the life of Argentinian leader Eva Perón
Alan Parker reunited Lloyd Webber and Tim Rice for the song that would accompany the scene showing her retreat in her wheelchair to her last resting place in her bedroom.
The haunting ballad won the Academy Award for Best Original Song, and you can hear Del Rey's haunting cover for the first time via The Independent.
Check it out below:
Del Rey explained: "Andrew Lloyd Webber has been one of my primary inspirations in music, so to do a cover of one of his songs is a dream. I especially love this particular song, You Must Love Me, because of how unique the melody is. I've been incredibly inspired by all of Andrew's work from Phantom of the Opera to Evita."
Lloyd Webber said: "Lana Del Rey sings beautifully, and with a haunting echo, over the simple piano accompaniment. Singer and song express neediness, devotion, bravery and command, all at once, a clever, seemingly effortless trick of Rice's syntax."
Unmasked: The Platinum Collection was personally curated and overseen by Lloyd Webber to include classics from his earliest work starting with 1968's Joseph and the Amazing Technicolor Dreamcoat through his most recent work, School of Rock.
In addition to "You Must Be Love" by Lana Del Rey, newly recorded songs from the likes of Nicole Scherzinger ("Memory", Cats), Gregory Porter ("Light at the End of the Tunnel", Starlight Express) are also available now.
The set also contains recordings by world-class performers such as Barbra Streisand, Madonna, Michael Crawford, Sarah Brightman, Michael Ball, and released for the first time: Beyonce singing "Learn To Be Lonely" from the 2005 Academy Awards, with Lloyd Webber accompanying on piano.
'Unmasked: The Platinum Collection' will be available 16th March through UMC / Polydor
​
Register for free to continue reading
Registration is a free and easy way to support our truly independent journalism
By registering, you will also enjoy limited access to Premium articles, exclusive newsletters, commenting, and virtual events with our leading journalists
Already have an account? sign in
Register for free to continue reading
Registration is a free and easy way to support our truly independent journalism
By registering, you will also enjoy limited access to Premium articles, exclusive newsletters, commenting, and virtual events with our leading journalists
Already have an account? sign in
Join our new commenting forum
Join thought-provoking conversations, follow other Independent readers and see their replies