Led Zeppelin get a whole lotta love from President Barack Obama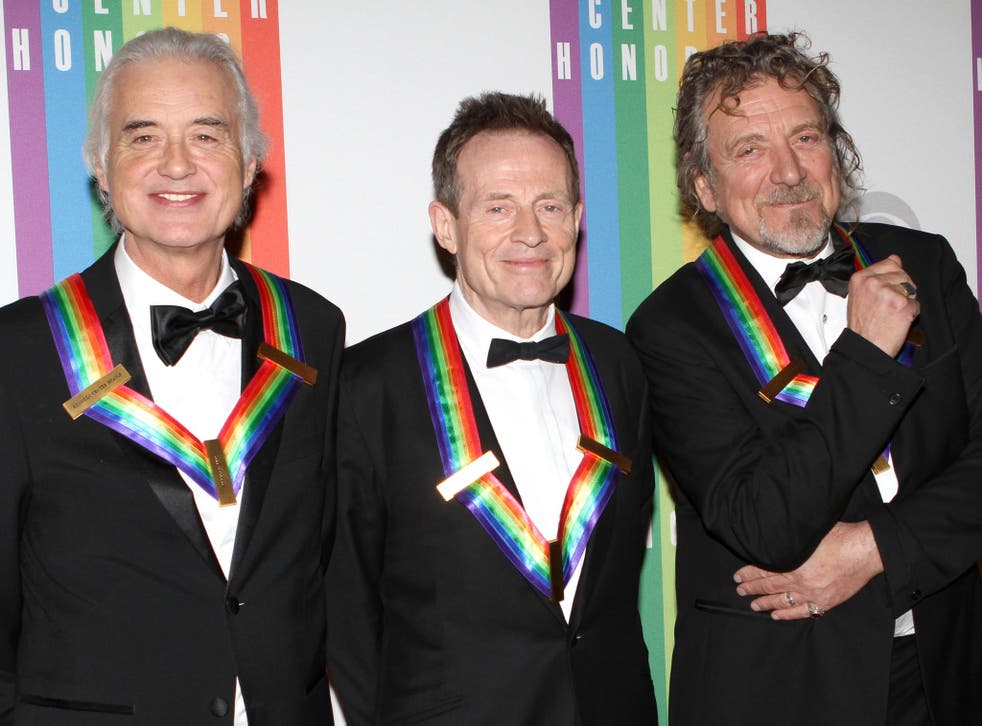 They may have been sitting down in their tuxes rather than tearing across the stage in their flares, but in the words of Barack Obama: "Guys who are not completely youthful can still rock."
The President (aged 51) hailed the remaining members of Led Zeppelin (average age 66) for "making us all feel young" as they received a lifetime achievement award in the Kennedy Center Honours.
"When Jimmy Page, Robert Plant, John Paul Jones and John Bonham burst on to the musical scene in the late 1960s, the world never saw it coming," Mr Obama said at the awards ceremony on Sunday, at which actors Dustin Hoffman and comedian David Letterman were also honoured.
"It's been said that a generation of young people survived teenage angst with a pair of headphones and a Zeppelin album," the President added.
Register for free to continue reading
Registration is a free and easy way to support our truly independent journalism
By registering, you will also enjoy limited access to Premium articles, exclusive newsletters, commenting, and virtual events with our leading journalists
Already have an account? sign in
Register for free to continue reading
Registration is a free and easy way to support our truly independent journalism
By registering, you will also enjoy limited access to Premium articles, exclusive newsletters, commenting, and virtual events with our leading journalists
Already have an account? sign in
Join our new commenting forum
Join thought-provoking conversations, follow other Independent readers and see their replies