Led Zeppelin 'Stairway to Heaven' trial: Copyright case could be settled for just $1 and a writing credit
Lawyers for the plaintiff have confirmed that the lawsuit has 'always been about credit where credit is due'
Jess Denham
Wednesday 27 April 2016 13:41 Comments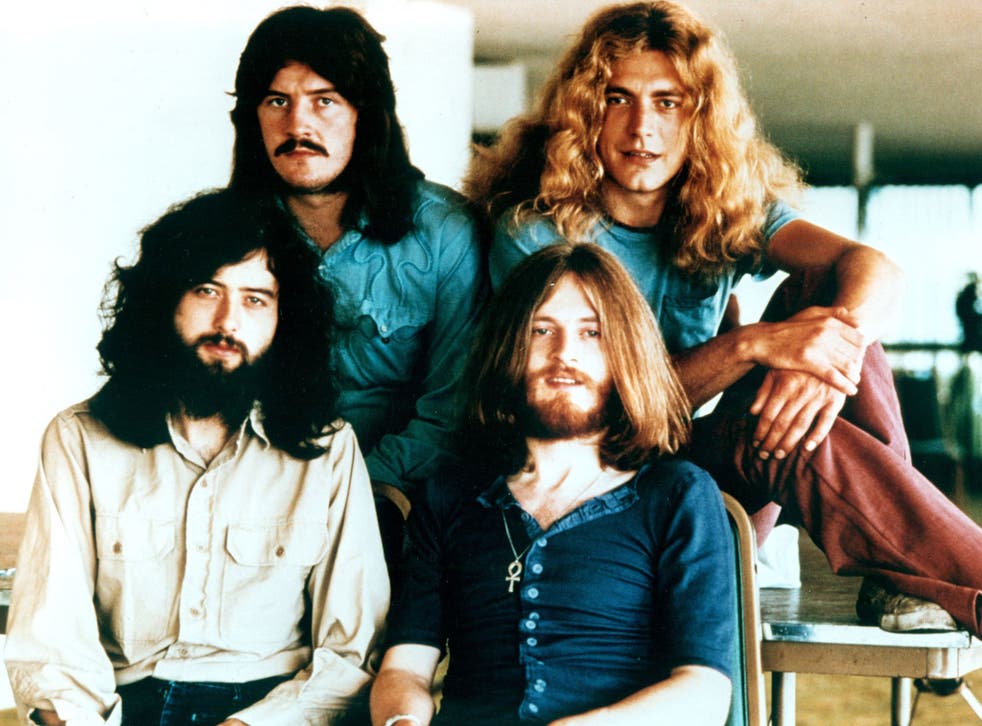 Led Zeppelin's "Stairway to Heaven" copyright trial could be settled for a dollar and a writing credit, according to lawyers suing the rock band.
Robert Plant and Jimmy Page face court on 10 May over claims they stole their iconic 1971 song's intro from Spirit's 1967 instrumental track "Taurus" but attorney Francis Alexander Malofiy has confirmed that the case has "always been about credit where credit is due" rather than winning damages.
Lawyers are seeking a mere $1 settlement along with a writing credit for Spirit guitarist and composer Randy California, real name Wolfe. California's trustees would then receive future profits from "Stairway to Heaven".
US District Judge Gary Klausner ruled earlier this month that "Stairway to Heaven" bore "substantial" similarities with "Taurus" after Michael Skidmore, a trustee for California, filed a lawsuit alleging that Page had been inspired to write his hit after touring with Spirit in the late Sixties.
Klausner has now also ruled that any testimony relating to Led Zeppelin's reputation as "serial plagiarists" will be banned. The group have previously been ordered to pay portions of the royalties for songs like "Whole Lotta Love" and "Boogie with Stu" to other writers, and forced to add credits to several other tracks.
The plaintiff is forbidden from using band members' alcohol and drug use as evidence when arguing against the defence's claim that Led Zeppelin had not heard "Taurus" before composing "Stairway to Heaven".
Klausner has also rejected the plaintiff's experts, according to The Hollywood Reporter, after the musicologists "prepared their reports and opinions by relying upon sound recordings that embodied unprotected performance elements". New expert reports can be submitted within five days providing they are "purged" of such elements.
Best guitar riffs of all-time

Show all 10

California, who tragically drowned in 1997 while trying to save his son, told Listener magazine shortly before his death that he thought "Stairway to Heaven" was a "rip-off" and still considered it a "sore point".
In defence, Plant and Page are arguing that the chord progressions used in "Stairway to Heaven" are too widely known to be protected by copyright, which they believe California had no claim to as he was a songwriter for hire.
Page has branded Skidmore's accusations "ridiculous" ahead of the reissue of Led Zeppelin's first three albums next month.
The case continues.
Register for free to continue reading
Registration is a free and easy way to support our truly independent journalism
By registering, you will also enjoy limited access to Premium articles, exclusive newsletters, commenting, and virtual events with our leading journalists
Already have an account? sign in
Join our new commenting forum
Join thought-provoking conversations, follow other Independent readers and see their replies