Led Zeppelin to release alternative Stairway To Heaven after 43 years
Guitarist Jimmy Page rescued the 'fabled' mix from the vaults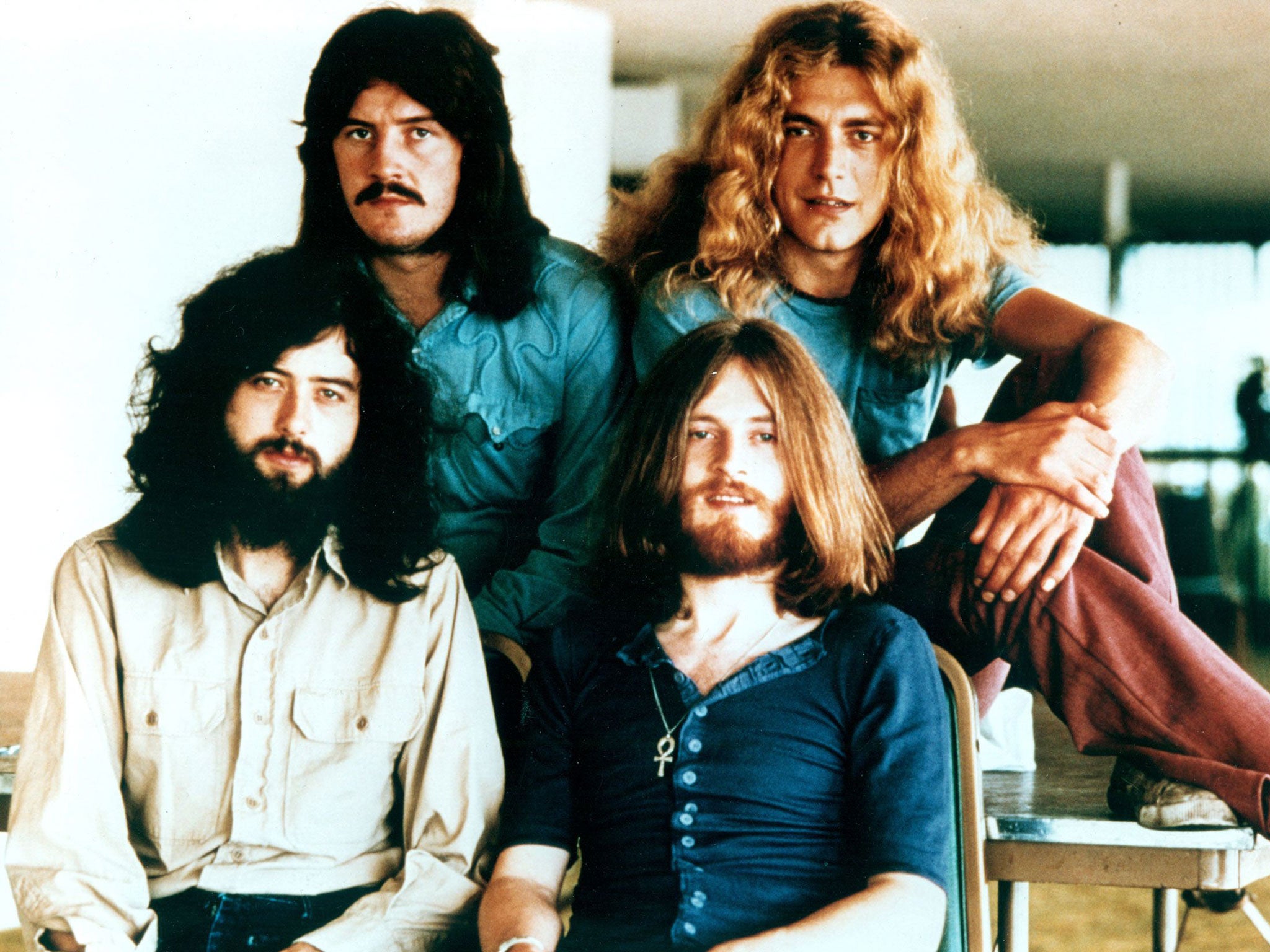 An alternative version of Led Zeppelin's epic "Stairway To Heaven", never before released, will appear on the latest batch of reissues overseen by guitarist Jimmy Page.
An alternate version of the 8-minute 1971 track, famous for its acoustic guitar intro, much emulated by wannabe Pages in guitar shops across the world, will appear on the October re-release of an expanded version of the band's album, Led Zeppelin IV.
A statement issued by Atlantic, the band's record label, said the re-mastered version of the album will feature "the fabled, alternate version Stairway To Heaven, mixed at the Sunset Sound Studio in Los Angeles which lets fans hear one of the most revered songs of all time as they have never heard it before."
Page, who rescued the mix from the vaults, declined to give further details of the new version. It is expected to shed light on the development of the multi-part song, which is now the subject of a copyright infringement lawsuit by the estate of the late Randy California, who argues that the instrumental opening is borrowed from his band Spirit's song Taurus.
The lawsuit seeks a writing credit and a share in future "Stairway To Heaven" royalties, from sales of the Led Zeppelin IV reissue. The track, subsequently released as a single, is believed to have earned $550m in royalties so far.
Andy Johns, the engineer on the album, who died last year, had said that the LA mixes proved unsatisfactory. "It all sounded great at Sunset but the only mix that got used was When The Levee Breaks. We did this playback at Olympic Studios in London…the first song goes by and it doesn't sound very good at all. Jimmy and I are sitting on the floor with heads in our hands going 'What the hell is this?' Then we played the next one and the next one… and it all sounded 'orrible."
As well as containing alternative version of classic Zeppelin tracks including "Rock And Roll", "Black Dog" and "When The Levee Breaks", the re-release includes unheard mixes of "Misty Mountain Hop" and "Four Sticks" and a version of "Going To California" heavy with guitar and mandolin.
The untitled studio album, referred to as Led Zeppelin IV, became a rock landmark, selling 37 million copies.
The 1973 album House of the Holy gets a similar treatment with seven unreleased tracks on the companion audio disc including rough mixes for "The Ocean" and "Dancing Days" and a different backing track for "Over The Hills And Far Away".
Re-releases of Led Zeppelin's first three albums in June debuted in the top 10 of the Billboard Top 200 Albums chart. The bonus content included an unheard version of "Whole Lotta Love" which revealed a skeletal take on the band's signature song without its subsequent overdubs.
Join our commenting forum
Join thought-provoking conversations, follow other Independent readers and see their replies