Leonard Cohen dead: Canadian singer's heartbreaking final letter to dying muse Marianne Ihlen
 'We are really so old and our bodies are falling apart and I think I will follow you very soon'
Clarisse Loughrey
Friday 11 November 2016 09:07 Comments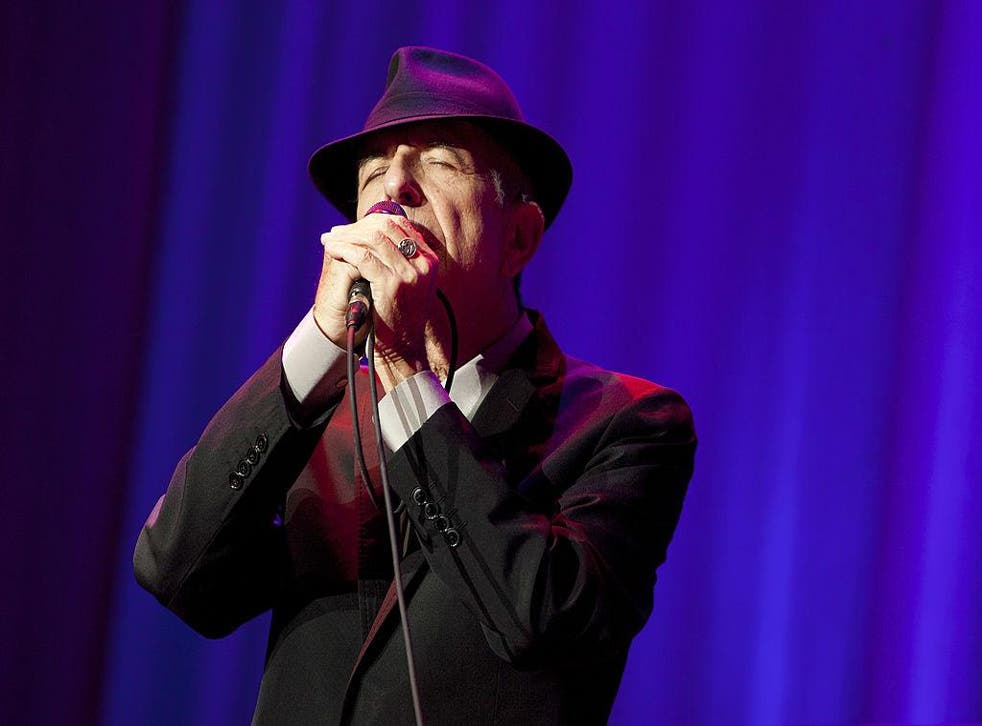 Leonard Cohen penned a heartbreaking final letter to his muse, Marianne Ihlen, before she passed away on 29 July, aged 81.
It was Ms Ihlen who had inspired the likes of "So Long, Marianne" and "Bird on a Wire" after the pair had met on the Greek island of Hydra in the 1960s and became romantically intertwined.
CBC Radio spoke to Ms Ihlen's close friend Jan Christian Mollestad, a documentary filmmaker, who had broken the news to Cohen that she was dying and had received his letter in return to read to Ihlen. "It said, 'well Marianne it's come to this time when we are really so old and our bodies are falling apart and I think I will follow you very soon'," Mr Mollestad recalled.
"'Know that I am so close behind you that if you stretch out your hand, I think you can reach mine. And you know that I've always loved you for your beauty and your wisdom, but I don't need to say anything more about that because you know all about that. But now, I just want to wish you a very good journey. Goodbye old friend. Endless love, see you down the road'.
"When I read the lines 'stretch out your hand', she stretched out her hand. Only two days later she lost consciousness and slipped into death. I wrote a letter back to Leonard saying in her final moments I hummed 'A Bird on a Wire' because that was the song she felt closest to. And then I kissed her on the head and left the room, and said 'so long, Marianne'."
Mr Mollestad stated Ms Ihlen had been "so happy" to have received the letter from Cohen; with her friend also recounting on the radio programme the story of how the pair first met, which had occurred after her first husband, a famous Norwegian writer, left following the birth of their son.
"When Marianne came to Hydra after giving birth in Norway, her husband was not there," he said. "There was only one shop in town. And she came in there with her little basket, with her little baby and she was crying to this Greek lady. And then in the doorway, she was just seeing the silhouette, was a man who was calling to her and said 'I know that you're Marianne, and I know what's happened, come out in the sun and have a glass of wine'. And that was Leonard and he took such good care of her."
Ihlen's funeral was held in Oslo on Friday.
Register for free to continue reading
Registration is a free and easy way to support our truly independent journalism
By registering, you will also enjoy limited access to Premium articles, exclusive newsletters, commenting, and virtual events with our leading journalists
Already have an account? sign in
Join our new commenting forum
Join thought-provoking conversations, follow other Independent readers and see their replies