Leonard Cohen fans furious after Trump plays 'Hallelujah' twice at RNC speech
Cohen died before the 2016 election, which many fans consider symbolic
Roisin O'Connor
Friday 28 August 2020 09:30 Comments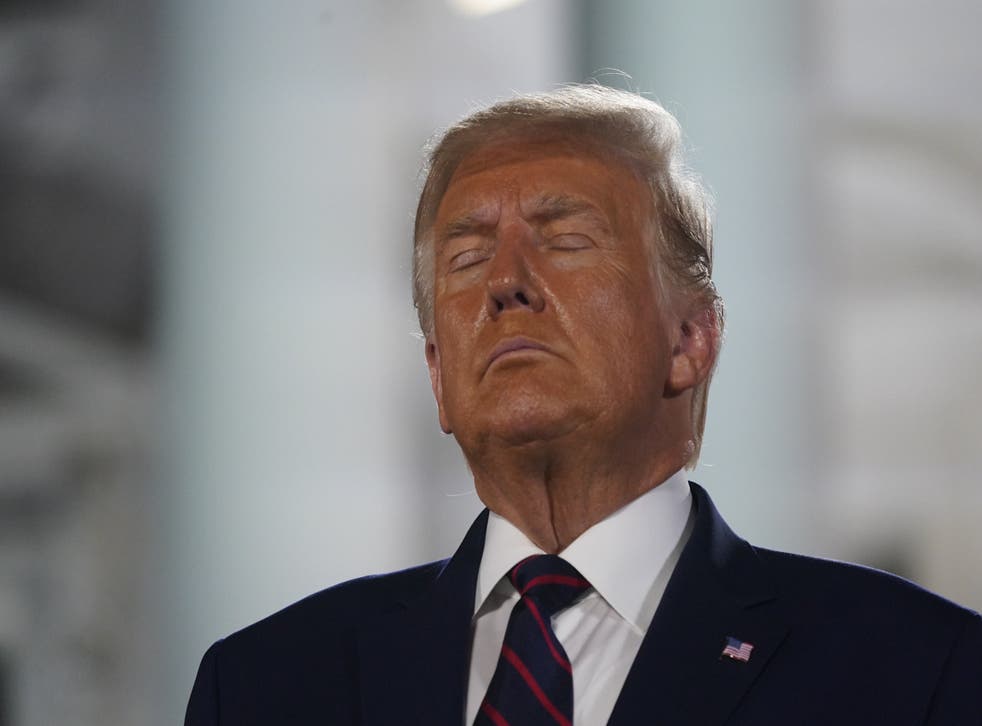 Leonard Cohen fans are unhappy after Donald Trump's campaign team played covers of Cohen's song "Hallelujah" at the Republican National Convention.
The song was played twice at the conclusion of Trump's speech at the RNC on Thursday (27 August), including a cover by singer Tori Kelly.
A number of Cohen fans shared their displeasure on social media when they heard Kelly's version playing during a fireworks display that spelled out "TRUMP" and "2020", between "She's a Grand Old Flag" and Lee Greenwood's "God Bless the USA".
To add insult to injury, the song appeared again as an operatic rendition by Christopher Macchio, on camera and at full volume.
Kelly shared a since-deleted note on Twitter commenting: "Seeing messages about my version of 'Hallelujah'. All I know is neither myself nor my team received a request."
Other fans pointed out the irony that Trump's campaign chose to use a song by a Canadian to follow his deeply patriotic acceptance speech.
Cohen died the day before the 2016 election, which some fans maintain to be symbolic, given his political views and the fact that he wrote the protest song, "Democracy".
Before "Hallelujah" was played, Ivanka Trump had employed Elton John's "I'm Still Standing" to soundtrack her walk on stage. John has consistently spoken out against Trump.
Register for free to continue reading
Registration is a free and easy way to support our truly independent journalism
By registering, you will also enjoy limited access to Premium articles, exclusive newsletters, commenting, and virtual events with our leading journalists
Already have an account? sign in
Join our new commenting forum
Join thought-provoking conversations, follow other Independent readers and see their replies