Liam Gallagher thought A$AP Rocky was called 'WhatsApp Ricky'
'That's a better f*cking name anyway'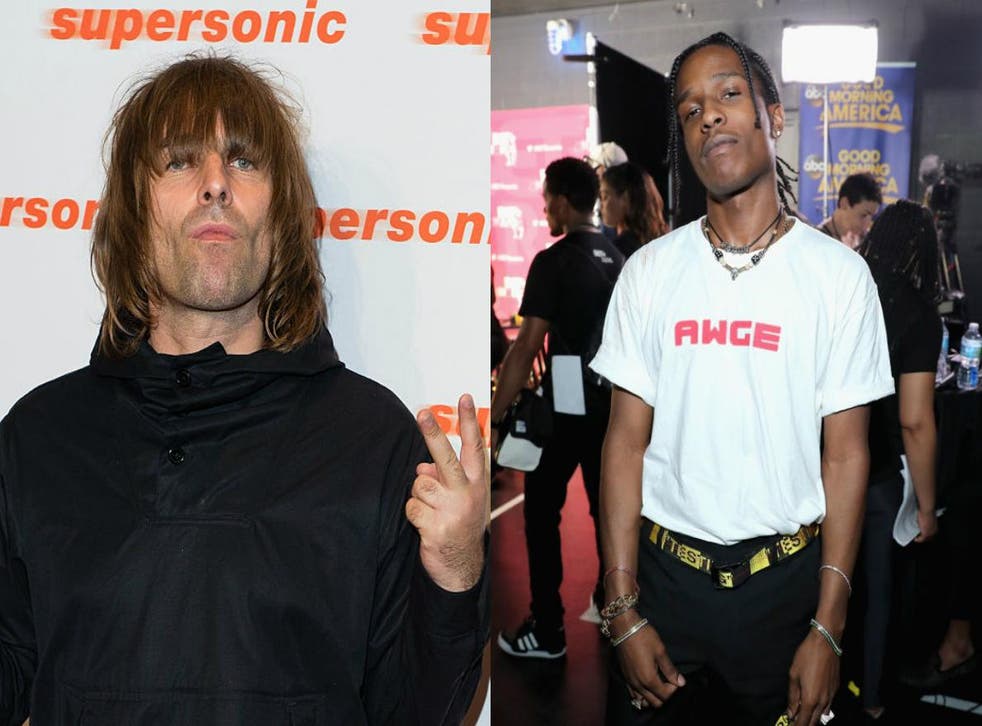 Liam Gallagher may be a musical legend for the ages, but he's also a dad. And sometimes dads gotta dad.
Cue Gallagher's interview in the latest issue of GQ, in which he discusses what his kids are listening to at the moment. "My kids f*cking love grime music. Stormzy, Skepta - he seems pretty mad. I like him," he stated. A good start.
Then it comes. "They also like that bloke, WhatsApp Ricky. You know, the American geezer, stylish, funny, gold teeth... "
As it quickly transpired, the gentleman Gallagher was referring to was, of course, A$AP Rocky, who's released two albums to both great popular and critical acclaim and was most recently featured on two tracks on Lana Del Rey's Lust for Life.
"Oh yeah, that's the fella," Gallagher replied after clarification. "WhatsApp Ricky. That's a better f*cking name anyway".

In the same interview, Gallagher also let the world know that hell will probably freeze over before he ever appears on James Corden's Carpool Karaoke. "No, thank you very much," he stated. "No f*cking chance mate."
Join our new commenting forum
Join thought-provoking conversations, follow other Independent readers and see their replies