Lil Pump removes racist lyrics from song 'Butterfly Doors' following backlash
The rapper had made derogatory comments towards Asian people in the song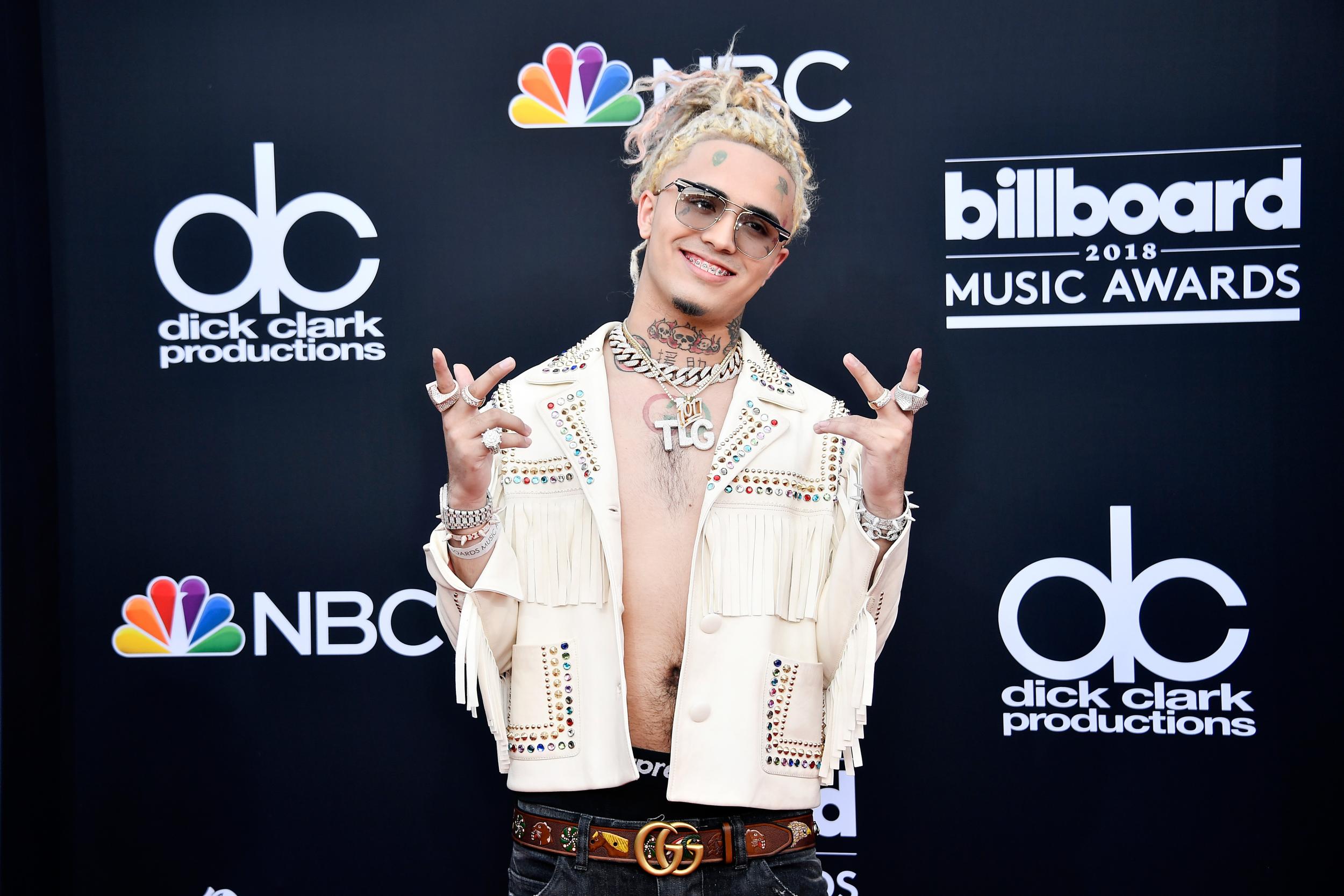 Lil Pump has removed a racist lyric from a song after facing a backlash.
The rapper – best known for performing 'I Love It' with Kanye West – previously apologised for making a derogatory slur against Asian people in the track 'Butterfly Doors'.
"They call me Yao Ming, 'cause my eyes real low, ching chong," the 18-year-old sang on the track, a snippet of which was released in December. Yao Ming is a famous Chinese basketball player.
The full song has since been released, alongside a music video, with the lyric edited.
The offensive lyrics are taken out, with Pump – real name Gazzy Garcia – now singing: "They call me, 'cause my eyes real low."
Garcia released a statement on the controversy last month, reading: "I seen the whole thing going on on the internet and all that. I came here to tell you from my part that I'm sorry and I apologise for posting that. It was not my intentions to hurt nobody or do none of that.
"I got Asian homies, you know. I f**k with everybody and I got nothing against nobody. It's all love."
One of the high-profile people to criticise the track was Crazy Rich Asians actor Awkwafina, who wrote on Twitter: "Always nice to hear a new song with a Ching Chong adlib. Guess it's better than 'eyes chink' like some other verses I've heard. But can we at least think of some more creative racist epithets?"
Albums of the year 2018
Show all 40
Thousands of users of the Chinese social media site Sina Weibo also criticised the lyrics, with many reporting Pump for inappropriate content on Twitter and Instagram.
Join our commenting forum
Join thought-provoking conversations, follow other Independent readers and see their replies