Lil Wayne rushed off stage after false shooting rumour sparks stampede
Rapper had only performed a few songs when he was ushered offstage by his security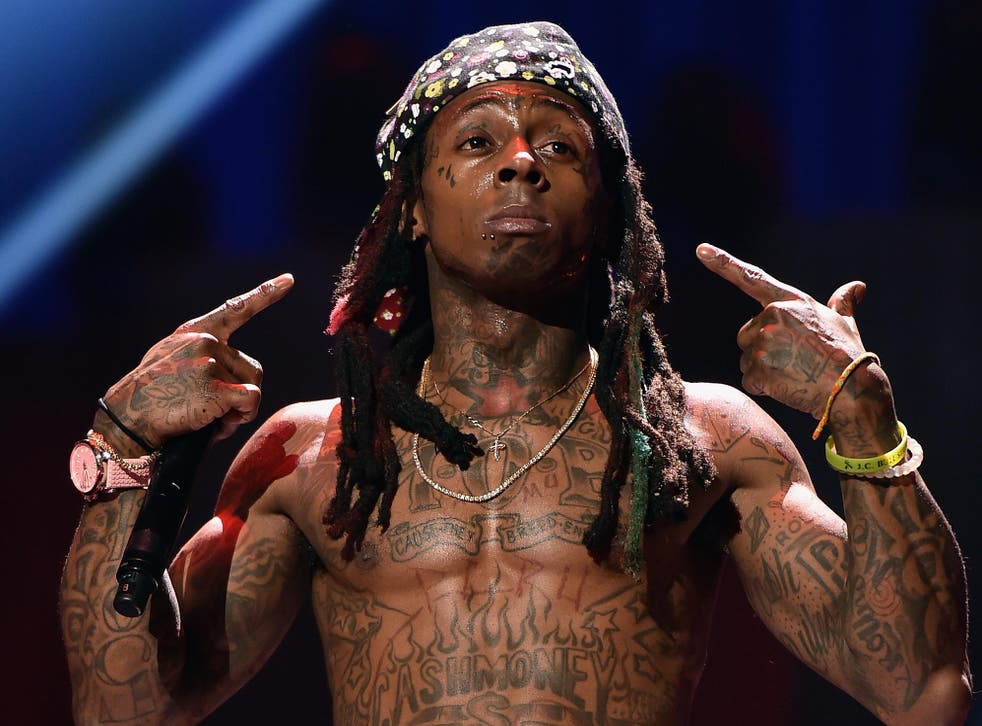 Lil Wayne's performance at A3C Festival in Atlanta, Georgia was cut short after false reports of a shooting in the crowd sparked panic.
The rapper, who was headlining the festival along with Wu-Tang Clan, had performed just a few songs when screams were reportedly heard in the crowd and he was ushered off stage by his security.
Conflicting reports suggest that either false gunshot rumours or fights between audience members caused a stampede in the crowd, fans breaking through metal security barriers as authorities called for an evacuation.
Some concert-goers sustained minor injuries in the crush, or as they attempted to jump over fences.
A statement released by festival organisers blamed the incident on "an altercation" but said there were "no weapons involved".
"This was a very unfortunate way to end what had been an otherwise amazing week of music, friendships and connections," organisers said. "Thank you to everyone for your amazing support and positive energy all week."
Lil Wayne tweeted his own thoughts, writing: "Hope everyone at A3C is safe!" He did not go into details or speculate over what had happened.
His latest album Tha Carter V debuted at No 1 on the Billboard 200 this week, with the second-biggest streaming week ever for an album, and the third-largest for an album in 2018.
The record features several prominent guest stars including Kendrick Lamar, Travis Scott, Snoop Dogg, Nicki Minaj and Ashanti.
Join our new commenting forum
Join thought-provoking conversations, follow other Independent readers and see their replies