Lily Allen pays homage to Kanye West with new album Sheezus
Singer said album paid tribute to West and was not a 'p*** take'
Daisy Wyatt
Monday 24 February 2014 14:03 Comments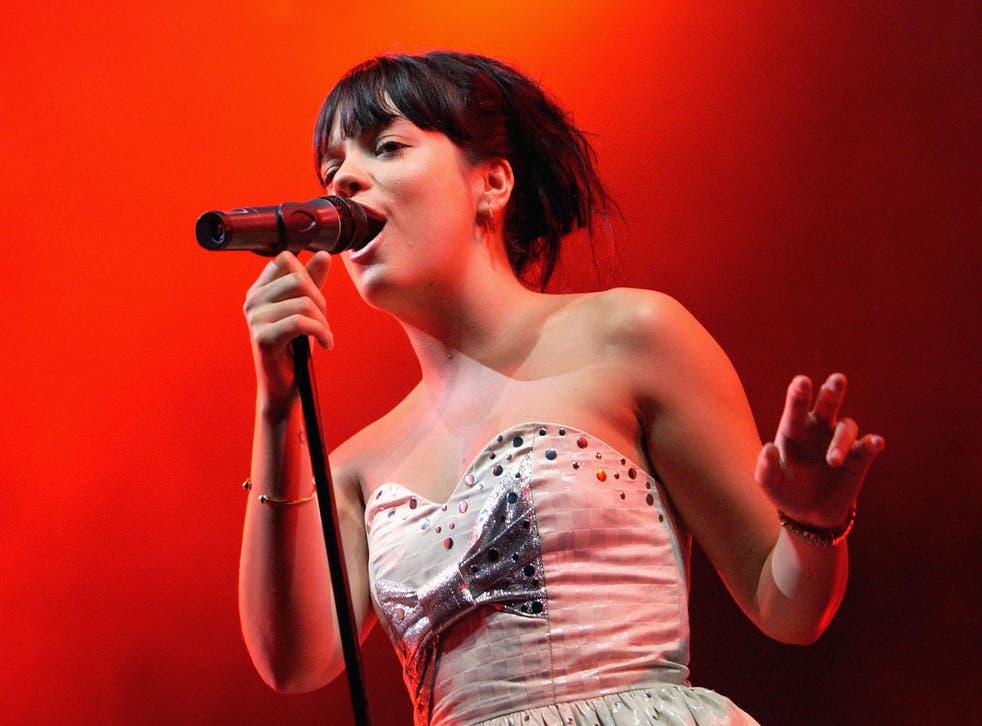 Lily Allen has taken inspiration from Kanye West for her forthcoming album Sheezus.
The singer revealed the name for her new album on the Graham Norton Show, saying: "It's a confident title choice- and a little nod to Kanye West", referring to West's album Yeezus.
Allen then tweeted after the show to confirm the inspiration behind the title, writing: "It's an homage, not a p**s take #SHEEZUS".
Allen and West have an unusual shared past, having collaborated before on "Drivin' Me Wild", a 2007 track featuring Allen's vocals on Common's 2007 album Finding Forever.
But in 2011, the two became embroiled in a Twitter spat after West tweeted: "An abortion can cost a ballin' nigga up to 50gs maybe a 100. Gold diggin' bitches be getting pregnant on purpose #STRAPUP my niggas!", to which Allen responded: "Never has a tweet put me in such a bad mood. This is wrong on so many levels."
The singer, who announced her retirement from the music industry in 2010 only to return last year, will release Sheezus later this year following her new single "Air Balloon" on 2 March.
Speaking about the Gravity-inspired video for her new single, which she described as "Bullock on a budget" on Twitter, the singer told Graham Norton she had to rub meat on her cheek for the cheetah in the video to lick her.
She appeared alongside guests Dominic Cooper and actress Miriam Margolyes on the Friday night show, however Margolyes admitted she had no clue who either Allen or Cooper were.
Register for free to continue reading
Registration is a free and easy way to support our truly independent journalism
By registering, you will also enjoy limited access to Premium articles, exclusive newsletters, commenting, and virtual events with our leading journalists
Already have an account? sign in
Join our new commenting forum
Join thought-provoking conversations, follow other Independent readers and see their replies