Litany of health problems cost Morrissey his tour of the US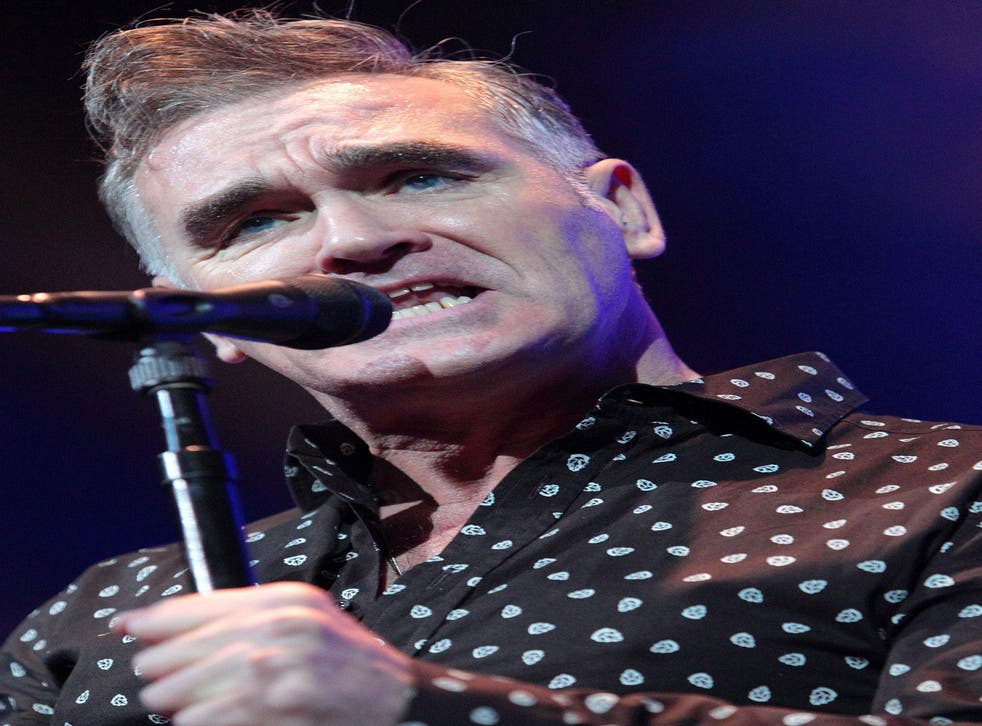 The singer Morrissey has revealed that he was forced to cancel his US tour because of the huge medical costs arising from his series of health scares, which included double pneumonia and a stomach ulcer.
The former Smiths frontman said, on top of his poor health, the bills meant he was unable to get insurance to continue performing on the dates.
Morrissey, 53, told a Mexican radio station: "I had to (cancel) because of medical reasons, because I have had so much medical attention, it had soaked up all the insurance. So we couldn't actually continue any more because we weren't insured to continue."
He had been fighting ill health for a number of weeks after being diagnosed with a bleeding ulcer and a condition called Barrett's oesophagus, which can in some rare cases, lead to cancer. His depleted defences were then battered by pneumonia.
The singer said: "They tried to patch me together over the following five weeks, but it didn't quite work and I was on lots of IV drips for almost five weeks and each time it seemed like I was back to robust health I would go into decline."
Morrissey disclosed that he had been advised to retire from live performance but was determined to return to the stage because "it's ingrained within me and I know it's the best of life when you tour and you make music and sing."
Register for free to continue reading
Registration is a free and easy way to support our truly independent journalism
By registering, you will also enjoy limited access to Premium articles, exclusive newsletters, commenting, and virtual events with our leading journalists
Already have an account? sign in
Register for free to continue reading
Registration is a free and easy way to support our truly independent journalism
By registering, you will also enjoy limited access to Premium articles, exclusive newsletters, commenting, and virtual events with our leading journalists
Already have an account? sign in
Join our new commenting forum
Join thought-provoking conversations, follow other Independent readers and see their replies