Lorde wants 'Royals' pulled from radio
The rising star is concerned people will tire of her 'kind of crazy' exposure
Jess Denham
Tuesday 18 February 2014 10:45 Comments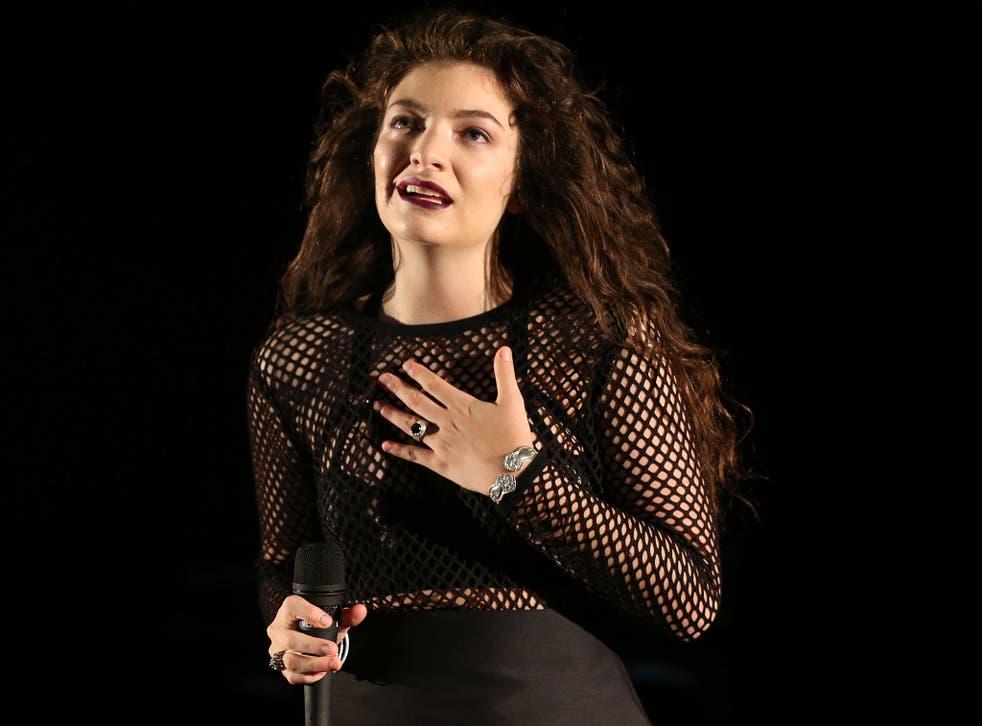 New Zealand singer Lorde wants her hit track "Royals" to be pulled from radio over concerns that fans will grow bored of her music.
The 17-year-old rising star, who is nominated for International Female Solo Artist at tomorrow night's Brit Awards, wants to give listeners "a little bit of breathing room" before fresh material is released.
"Royals" came out as a single in October 2013 and is included on her September debut album, Pure Heroine. Lorde drafted the minimalist song in just 30 minutes in an effort to produce something different.
Lorde won Best Pop Solo Performance and Song of the Year at the 56th Grammy Awards in Los Angeles last month.
"I want to let people stop hearing Lorde on the radio all the time, because it's kind of crazy at the moment," the acclaimed songwriter told V Magazine.
Earlier, when asked by Australia's The Music about her international chart-topper, Lorde said: "I definitely don't think 'Royals' is my best song. I understand why it worked and why it was kind of a hit, I can see those qualities in it, but at the same time there's part of me that's like…'these melodies are just not as good as something I could have written now'."
The singer - real name Ella Yelich- O'Connor - recognised her age during the interview, as she was just 15 when she wrote "Royals". "I think you grow a lot in that period," she said. "It definitely feels like a bit of a relic now."
Lorde will be performing with electro duo Disclosure at Wednesday's Brits ceremony at the O2 Arena in London. She will be competing with Katy Perry, Lady Gaga, P!nk and Janelle Monáe for her award.
Register for free to continue reading
Registration is a free and easy way to support our truly independent journalism
By registering, you will also enjoy limited access to Premium articles, exclusive newsletters, commenting, and virtual events with our leading journalists
Already have an account? sign in
Join our new commenting forum
Join thought-provoking conversations, follow other Independent readers and see their replies