Marilyn Manson 'beheads Donald Trump' in new music video
'Either way tomorrow goes, the visuals are meant to create contemplation'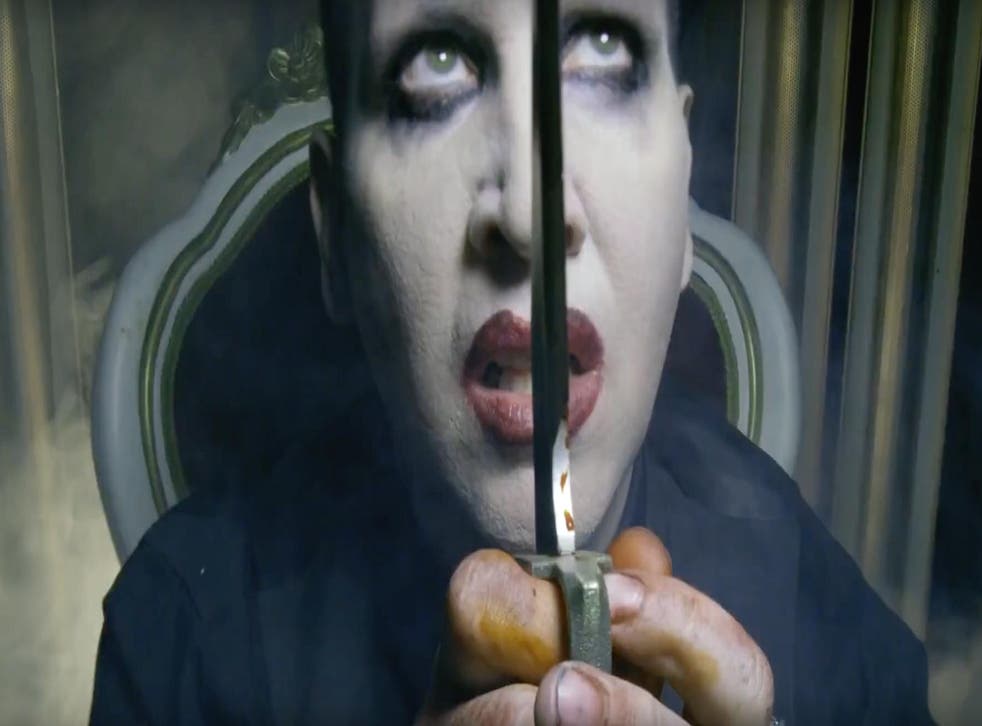 On the same day American citizens head out to the polling booths to vote for the next President of the United States, musician Marilyn Mason has released a music video in which he beheads Republican candidate Donald Trump.
The new track - titled "SAY10" - debuted on The Daily Beast, the provocateur saying of the clip: "As an artist my duty is to ask the questions. The viewer must answer them."
Within the video, Manson - real name Brian Hugh Warner - tears apart a Bible before beheading a Trump lookalike in a lightning-fast montage. The one minute clip finishes with Trump's body - donning a suit, red power tie, and small hand - lying on the blood-splattered ground.
"Either way tomorrow goes, the visuals are meant to create contemplation. Because it's obviously bigger than just tomorrow," he tells the aforementioned publication on the eve of the election. "It's about the desperate acts of people who believe something that is preached by an unbeliever."
Warning: Graphic content within the below video.
"Right now we're in such a state of confusion when it comes to religion, politics, sexuality, and how they all tie together, and it's being turned into a circus and a sideshow—and that's something that I've been described as a ringleader of," Manson continued. "It seems like a time for me as an artist, and as an American artist, to make something that causes a new set of questions to arise that aren't simply statements."
Earlier this year, Manson revealed he would be voting for neither candidate, saying: "I don't find either candidate to my liking, so I choose to stand out of this one."
"And I don't think that's a coward's stance. A lot of people might say that. I just don't really want to be a part of this piece of history. Last time, I did want to be involved in some piece of history as a voter."
Donald Trump's most controversial quotes

Show all 14
Meanwhile, other cultural figures have criticised Trump on the day before the election, including Stevie Wonder who appeared on Stephen Colbert's show alongside Jon Stewart.
Join our new commenting forum
Join thought-provoking conversations, follow other Independent readers and see their replies