Marilyn Manson calls multiple abuse allegations 'horrible distortions of reality'
Statement comes after artist was dropped by his record label amid accusations of abuse by several women, including Westworld star Evan Rachel Wood
Rose McGowan shows support for Marilyn Manson accusers
Marilyn Manson has denied the allegations of abuse, assault and coercion made against him by multiple women.
On Monday 1 February, Westworld star Evan Rachel Wood issued a public statement alleging that the musician, born Brian Wanrner, groomed and abused her "for years".
Following Wood's statement, several other women have come forward accusing Manson of similar offences.
They also allege that they have suffered from PTSD, night terrors and OCD after their relationships with Manson ended.
In the wake of the allegations, Manson was dropped by his record label, Loma Vista, while his US publicist told The Independent they would no longer be working with him.
Read more: Marilyn Manson accused of grooming and abuse by Westworld star Evan Rachel Wood
Manson has now issued a statement from his Instagram account, denying the allegations.
"Obviously, my art and my life have long been magnets for controversy, but these recent claims about me are horrible distortions of reality," he said.
"My intimate relationships have always been entirely consensual with like-minded partners. Regardless of how – and why – others are now choosing to misrepresent the past, that is the truth."
Wood, who began a relationship with Manson when she was 19 and he was 38, accused him of grooming her when she was a teenager before beginning the abuse.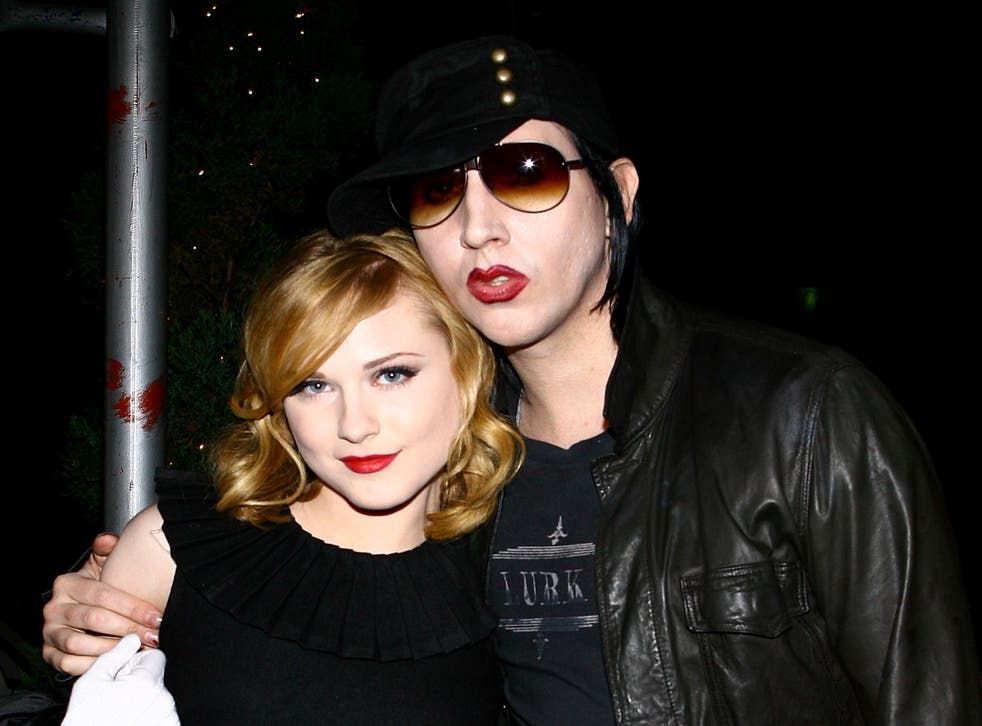 "I was brainwashed and manipulated into submission," she wrote. "I am done living in fear of retaliation, slander, or blackmail."
She added: "I am here to expose this dangerous man and call out the many industries that have enabled him, before he ruins any more lives. I stand with the many victims who will no longer be silent."
Read more: Marilyn Manson dropped by record label amid abuse allegations
Wood shared the accounts of other women making similar allegations about Manson from her Instagram Stories.
She also shared an image of a letter from California state senator Susan Rubio addressed to acting attorney general Monty Wilkinson and FBI director Christopher Wray on 21 January, urging them to investigate Manson.
The letter reads in part: "As a domestic violence survivor who now advocates for victims in my role of California state legislator, I share a common trauma of emotional, psychological and physical control at the hands of an abuser.
"Victims are almost always isolated from loved ones, making it that much more difficult to escape or come forward. They are usually not believed or are threatened to keep quiet. One of the reasons I fought for victims in my state to have more time to seek justice and to be allowed to use evidence of psychological and abusive behaviour, commonly referred to as coercive control, was because they needed additional protections to stop the abuse."
Rubio said that "individuals who engage in this kind of abuse are often serial offenders".
"If these allegations are true, and no investigation is undertaken, we will be failing the victims and allowing a possible perpetrator to continue abusing unsuspecting victims. That must not be allowed to happen," she said.
If you or someone you know is experiencing domestic abuse, you can call the 24-hour National Domestic Abuse Helpline, run by Refuge, on  0808 2000 247, or visit their website here.