Johnny Depp might be joining Marilyn Manson's band
This could be interesting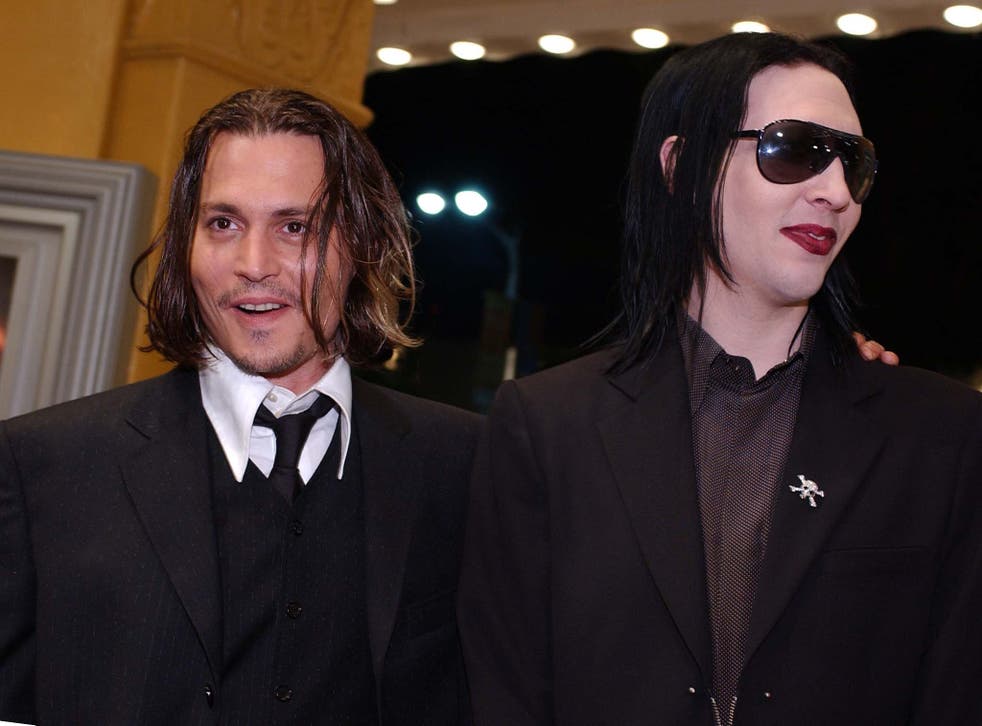 Marilyn Manson teased that Johnny Depp could potentially join his band.
The goth rocker posted a mysterious tweet saying, "Johnny Depp is considering a position on guitar. Sound great?"
It seemed like he was crowdsourcing to see what his fans would think about a collaboration.
The responses were polarising: people were either enthusiastic about the collaboration or slamming him for domestic abuse.
One user said, "people did NOT forget about amber heard please don't do this to the band just don't" while another wrote, "definitely the hottest bachelor duo around."
Manson and Depp are known for being best friends -- they share the same back tattoos of Charles Beaudelaire's poetry anthology cover, watch movies together and made music videos together from Manson's record Heaven Upside Down.
The BFF duo has been jamming for years, so perhaps it's due time Depp joined Manson's band.
The Pirates of the Caribbean actor initially came to Hollywood to be a rock star, but ended up acting instead.
However, Depp has been able squeeze in rocking out in between projects: he went on tour with Hollywood Vampires, alongside Alice Cooper, Aerosmith's Joe Perry and ex-Guns N' Roses bassist Duff McKagan and Matt Sorum.
In late 2017, Manson fired his bassist Jeordie White (a.k.a. Twiggy Ramirez) who was accused of sexual assault.
The remaining members of Manson's band include guitarist Tyler Bates, touring bassist Juan Alderete, drummer Gil Sharone and rhythm guitarist Paul Wiley.
Join our new commenting forum
Join thought-provoking conversations, follow other Independent readers and see their replies