Mark Zuckerberg has responded to Kanye's call for him to 'invest 1 billion dollars in Kanye West ideas'
'KANYE WEST IDEAS' INCLUDE 'HOLOGRAMS', 'HOVERCRAFTS' AND '7 SCREEN MOVIE EXPERIENCE'
Christopher Hooton
Thursday 18 February 2016 13:36 Comments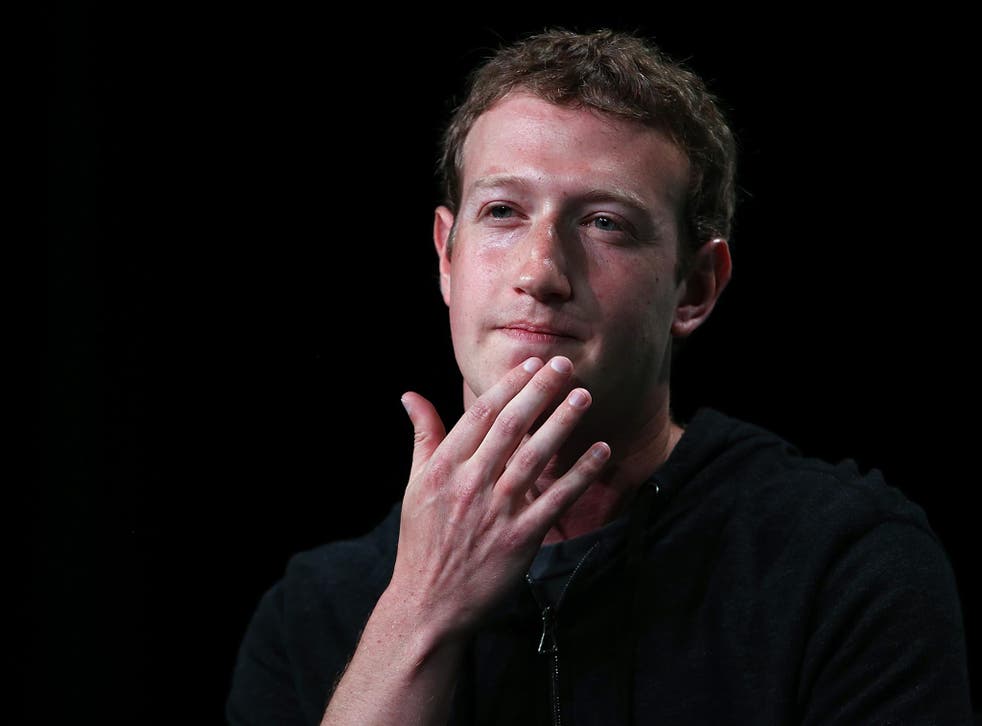 BECAUSE IT'S WHAT KANYE WOULD WANT, THIS STORY IS BROUGHT TO YOU IN ALL CAPS.
MARK ZUCKERBERG APPEARS TO HAVE RESPONDED TO KANYE WEST'S PLEA FOR $1 BILLION DOLLARS, LIKING A FACEBOOK POST BY A FORMER COLLEAGUE WHO JOKED ABOUT THE IRONY OF THE RAPPER CALLING FOR FACEBOOK INVESTMENT ON TWITTER.
FORMER FACEBOOK SOFTWARE ENGINEER STEVEN GRIMM WROTE: "DEAR KANYE WEST: IF YOU'RE GOING TO ASK THE CEO OF FACEBOOK FOR A BILLION DOLLARS, MAYBE DON'T DO IT ON TWITTER."
THE JOKE, ALREADY MADE BY STEPHEN COLBERT, HAS SINCE BEEN DELETED, BUT NOT BEFORE ZUCK HIMSELF LIKED IT, ACCORDING TO COMPLEX (SEE GRABS BELOW).
WEST TURNED TO THE FACEBOOK FOUNDER THIS WEEK AFTER ANNOUNCING TO THE WORLD THAT HE IS $53 MILLION IN PERSONAL DEBT, SEEKING THE EXORBITANT SUM TO PLOUGH INTO "KANYE WEST IDEAS".
THE RAPPER FINALLY RELEASED HIS NEW ALBUM THE LIFE OF PABLO AT THE WEEKEND. HE WAS PROBABLY HOPING THAT THE TIDAL-ONLY RELEASE WOULD GENERATE A GOOD REVENUE STREAM, BUT AT LEAST 500,000 PEOPLE HAVE TURNED TO ILLEGAL TORRENTS.
Register for free to continue reading
Registration is a free and easy way to support our truly independent journalism
By registering, you will also enjoy limited access to Premium articles, exclusive newsletters, commenting, and virtual events with our leading journalists
Already have an account? sign in
Join our new commenting forum
Join thought-provoking conversations, follow other Independent readers and see their replies